Text & Photographs © Jill Lynne, 2015
Seasonal transitions are exciting. We look forward to NYC's wonderful autumnal events and happenings while saying a fond farewell to summer.
However they can also bring anxiety - a marking point when we re-evaluate our achievements and goals while wondering what the future holds.
The important New York Women's Foundation held their Annual Fall Luncheon at the historical Le Cirque, Hostessed and sponsored by Philanthropist Jean Shafiroff, the event brings together some of the city most powerful and social gals.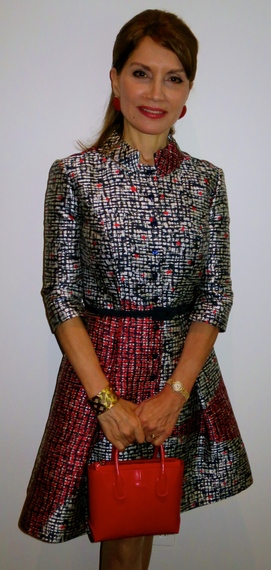 Philanthropist Jean Shafiroff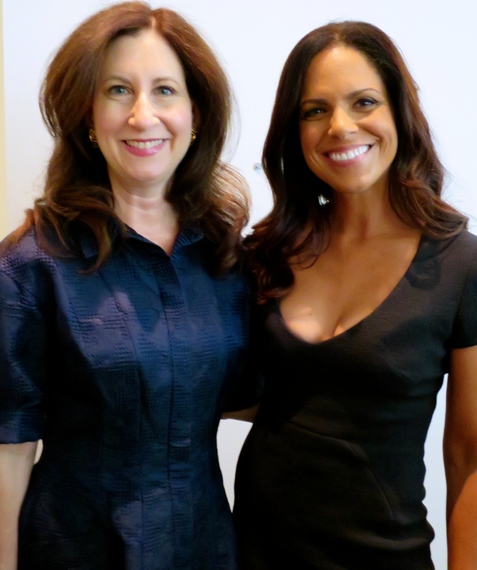 Moderator, Journalist, Activist and Founder, The Starfish Foundation, Soledad O'Brien with Dr. Penny Grant, Board Member, The Society for The Prevention of Cruelty to Children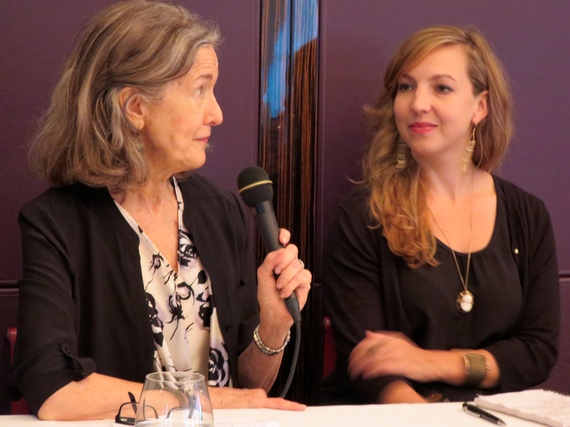 The Luncheon highlight was the Mother Daughter conversation between social changers Helen LaKelly - Founder of The New York Women's Foundation and Founder and President of The Sister Fund - with Leah Hunt-Hendrix (seen here in LeCirque's entrance).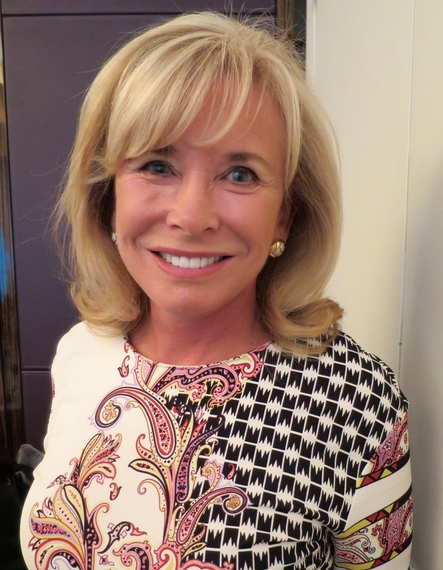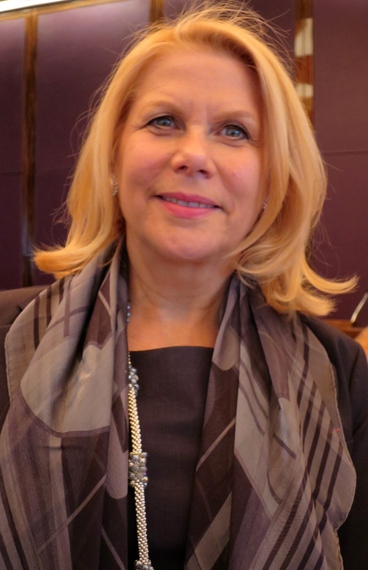 One of our favorite charities, NEW YORK WOMEN'S FOUNDATION is a cross-cultural alliance that catalyzes partnerships and leverages human and financial capital to achieve sustained economic security and justice for women, girls and families in New York City.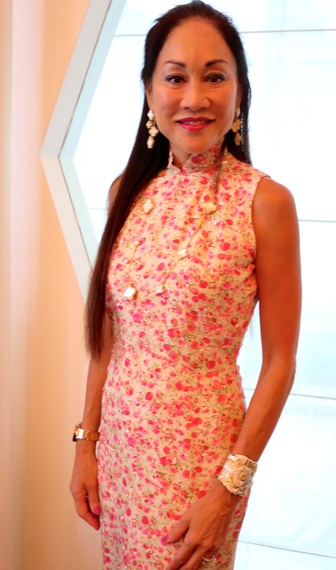 Composer / Performer Lucia Hwong Gordon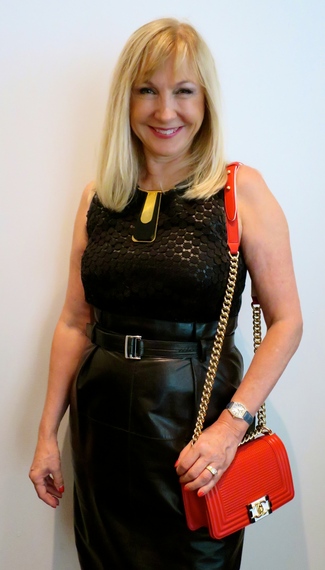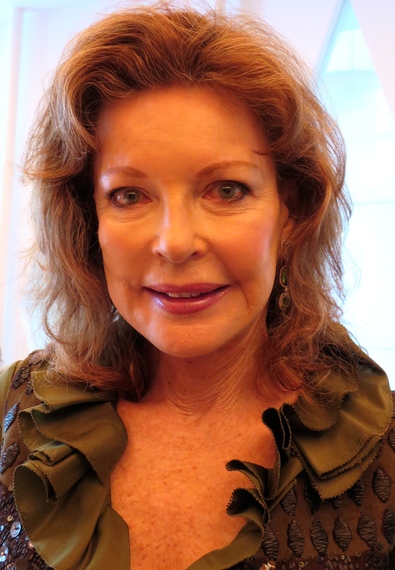 Coming up, the Foundation's upcoming Gala Benefit "A Night at The Plaza" on Thursday, October 15th. For additional information, visit www.nywf.org
During the recent NYFW (New York Foundation Week), at the stylish GBK Lounge, I was introduced to "YOUTH Villages: The force for families.
Serendipity!
Noticing they were distributing copies of one of my all-time favorite books, the New York Times bestseller" The Language of Flowers" by Vanessa Diffenbaugh, I stopped by.
As reflected in this novel, Diffenbaugh is a passionate advocate for foster care, her mission to radically improve outcomes for these most vulnerable children and their families. She sits on the board of YOUTH Villages.
In fact, she funded the beginning with the "Camillia Network" with the proceeds from her book. Camillia now partners with YOUTH Villages.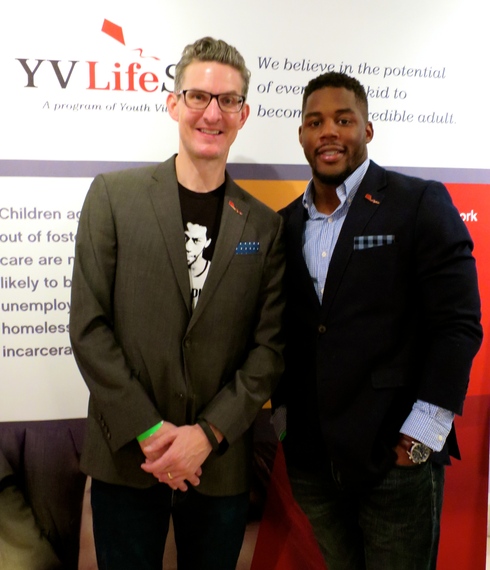 Chief Development Officer Richard Shaw with successful program participant Fred Burns
The nonprofit organization is committed to assisting troubled children and their families have healthy, successful lives. Additionally it provides support for youth who have ages out of the system enabling youthful new beginnings.
To provide additional comprehensive services, YOUTH Villages is now also working with YVLifeSet.
Visit www.youthvillages.org
Opening in NYC this month, a curiously haunting film, The Wonders"...
From new Italian filmmaker Alice Rohrwacher, her latest "fable" is set in the bleak Tuscan countryside and revolves around a family of beekeepers.
Seen through the eyes of Gelsomina (lyrically played by Maria Alexandra Lungo) an adolescent girl, who sees the world in small wonders - "light, shadow, animals, children's secrets..." and large ones - as when the television hostess Milly Catina (played by the glamorous model and actress, Monica Bellucci) arrives in town.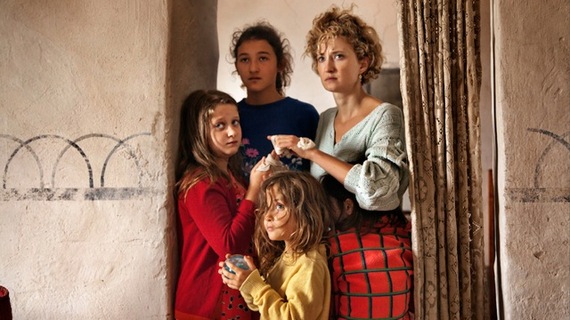 The Wonders is quasi-autobiographical, set in Rorwacher's hometown midst her countrymen. The film represents a follow up to her 2011 critical success, "Corpo Celeste"- about a young girl's relationship with the Catholic Church.
The Wonders introduces a novel, uniquely Italian, post-moderne "magical realism".
With warm memories of sultry summer nights at Lincoln Center's Out of Doors, we fondly recall hearing the groundbreaking Texan Singer, Musician and Bandleader, Lyle Lovett And His Large Band.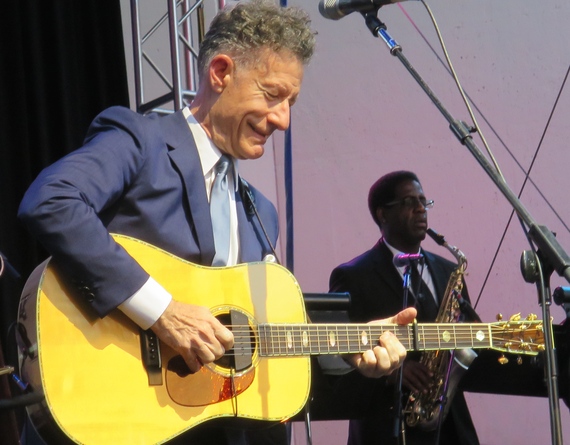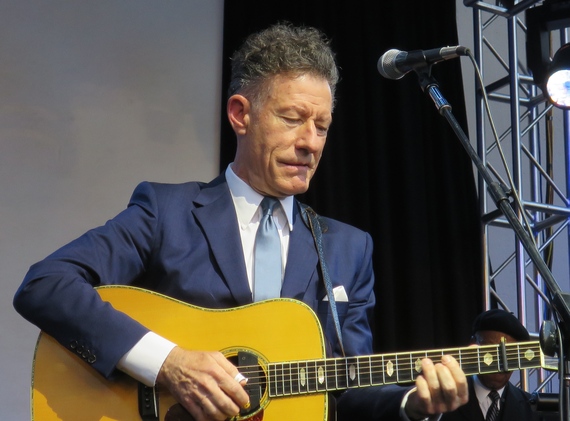 Lovett and His Large Band showcased their unique sounds, a melange of jazz, country, bluegrass, blues and folk, bringing out a cheering, foot-thumping, hand-clapping, enthusiastic crowd.
Lovett's generosity of spirit is also worthy of note:
He gave every member of that "Large" Band, their own full solos, showing off what awesome musicians they were in their own right.
All Photographs © Jill Lynne 2015
For Purchase: Contact jilllynne1@mac.com www.jilllynne.com
Popular in the Community