When fall brought back its all-too-familiar chill, my little boy cheered; "I love this weather-- cool and crisp and oh so FUN!". The more I complained about the frosty air, the more he rejoiced. Winter was brutal for me but for him, a time to flirt with nature's unabashed beauty. I heard him cheer on the falling snow as we shoveled the wintry mess.
When spring sprang my baby seemed all excited with the newness in the air. But then again, as the sweltering days of summer arrived, he delighted in its fury.
Year after year, I watched him celebrate the beauty (and the harshness) of each season, and year after year I laughed secretly: "There he goes again with his ode to yet another season." The adults in the house scoffed at him, until recently, when my little flip-flop let me in on his little secret. He told me that the only season that he had truly loved ever since he was a little boy was Fall and not so much the others, but all along he had tried to make believe that the more he truly enjoyed the others, the faster Fall would come back. This time I did not laugh at his unflinching devotion to the shifting seasons; I laughed because I had a sneaking suspicion that my not-so-little boy will do just fine as the seasons change.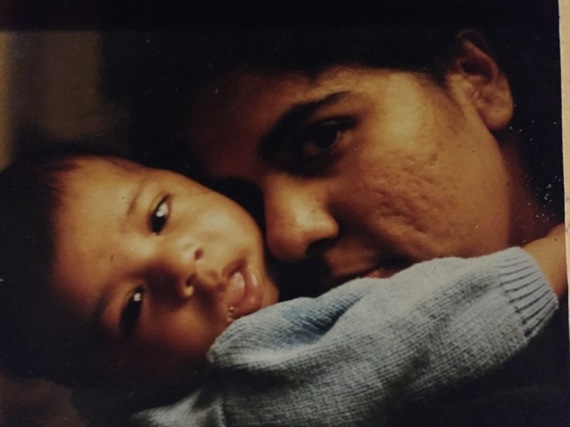 P.S. As you graduate from high school, Raunak, I want you to know that I love you more than words can say. Be happy, be kind but most of all be -- YOU.
xoxo Mom