Living in New England one truly gets to experience the beauty of nature gradually unfolding into different seasons. As we move into October, the nights are crisper, the days are filled with a warm sunshine that just radiates on the colors of the slowly changing leaves. Apple and pumpkin harvests are abundant, walks outside become serene experiences with the leaves crinkling below our footsteps.
The energy of people all around us shifts as well, into a more casual stroll through life, less rushing and more enjoyment for the simplicity of the season. Nature provides us all with such a profound lesson to slow down, enjoy the gradual shifts and embrace the presence of those around us. If you still find yourself rushing, I encourage you to get outside and truly experience the love the earth is displaying right now. It's here for your pleasure, it's yours for the taking.
As nature reveals the beauty of a change in season to us all, we should recognize that life is always showing us a change in season in our lives. What comes in and what flows out allows us to experience a change in how we experience our lives. It is about the joyful as much as it is about the challenging shifts in our life that provide us with a chance to reflect and grow, appreciate and learn.
You may be bringing a new baby into the world, discovering a new love, ending a relationship, caring for a parent, moving into a new home, watching your first born graduate or get married, experiencing the loss of a job, starting a new job, facing a health challenge, conquering a fitness goal, branching out into entrepreneurship, meeting new friends, rekindling an old romance, watching your kid learn how to ride a bike and become so proud of their accomplishment..... the list of human experiences of change goes on and on...
Have you truly been embracing all the change in your life? Do you recognize the seasons of change in your life and of those closest to you? Have the harder challenges tripped you up and perhaps you missed the beauty of the lesson that was entangled within? Do you only focus on the joyful times and feel the weight of the world in times of stress?
I give you these questions to let your thoughts wander. To be able to step back and really reflect about how you experience each moment of your life. To slow down the movie reel and really feel your way through everything.
What a gift it is to simply be alive. To share life with people we care about and share good energy or caring words with complete strangers as we go about our days. Enjoy the seasons of your life and know that each moment we are gifted is a chance to experience more, learn more, love more and create memories.
We're never going to get it all right, we will fall as much as we will rise.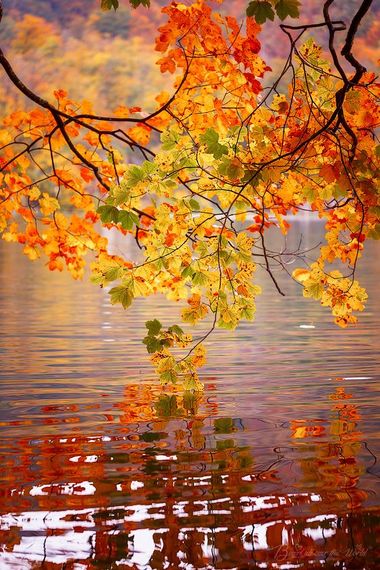 But by continuing to become aware and in tune to the moments in our days, by having more compassion for ourselves, by having more compassion for those around us and by simply embracing every season of change we get to experience in this world, it's a beautiful thing to just stop and realize.... What a gift each moment is.
Welcome everything as it comes, and let everything else go as it leaves. The beauty is in the unfolding.