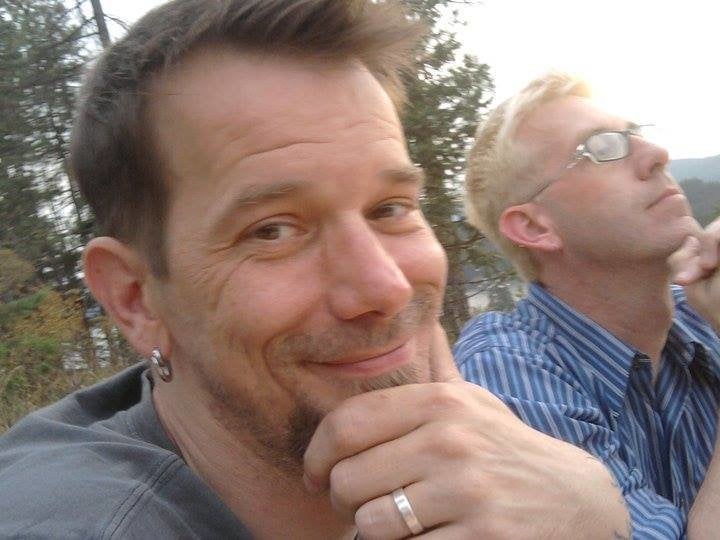 Ben Borgman, who co-owns Bedlam Coffee in Seattle's Belltown neighborhood, got into an argument with members of Abolish Human Abortion when he asked the group to take their business elsewhere. A video of the altercation was posted to Abolish Human Abortion's Facebook page with the caption, "Angry homosexual kicks Christian customers out of coffee shop."
Prior to their coffee shop visit, Abolish Human Abortion members had reportedly been distributing anti-abortion leaflets with an anti-LGBTQ message around the city. One of the leaflets, which can be viewed here and here, showed an image of an aborted fetus lying beneath a pair of rainbow-colored hands dripping with blood.
"We are a prideful culture full of hatred, bigotry, intolerance and oppression," the brochure read. "All our talk about loving and accepting people for who they are is nothing but self-serving hypocrisy ― a flimsy, transparent lie."
"Some say God is hateful, but God is merciful," it continued. "Yet God still hates sin."
In the video, Borgman can be seen holding one of the leaflets. "This is offensive to me. I own the place," he can be heard saying in the video, before asking the group to leave the shop. When one of the group's members asks Borgman why he's not willing to "tolerate our presence," he responds, "If I go get my boyfriend and f*ck him in the a** right here... are you going to tolerate it?"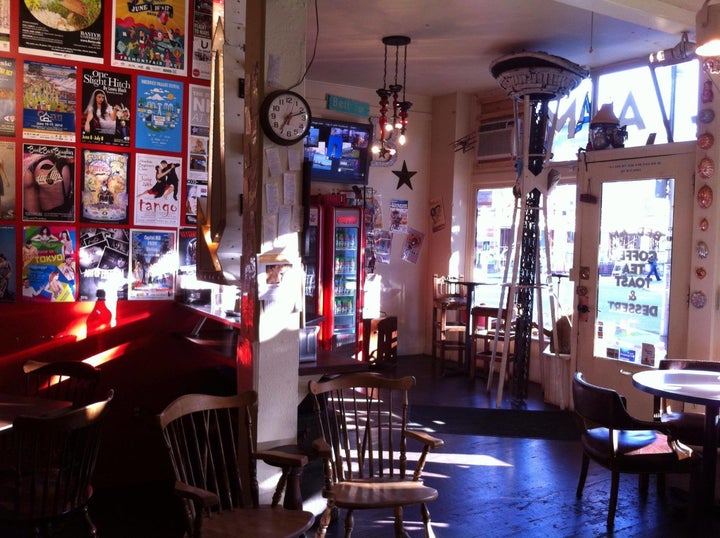 Out Magazine, The Stranger and LGBTQ Nation are among the many outlets to have posted about the video, which has been viewed over 660,000 times since it was uploaded last week. Conservative sites like The Blaze and The Washington Times have published their own takes, too. (Warning: the video contains graphic language.)
Later, one member of the group tells Borgman that Jesus Christ can "save him" from that lifestyle. "I'm not going to be saved by anything," he fires back. "I'd f*ck Christ in the a**, OK? He's hot!"
Borgman, who has co-owned and operated Bedlam Coffee for eight years, told HuffPost he politely asked the Abolish Human Abortion members to leave before the discussion became heated.
"I know Christians, and they don't confront people in the street, or in a place of business," he said. "They certainly don't print out a bunch of hate messages and fold them up like pretty butterflies and leave them in parks for kids to find. There's the crime in this story ― what did that cost Seattle to clean up, I wonder?"
Meanwhile, he's dismissed the accusation that he and his company were discriminating against Christians when he asked the activists to leave the shop.
"We have religious organizations that meet here regularly," he said. "These people were not thrown out for being Christian. I've been so clear about that. This removal was very focused on this group, or any group like them."
He continued, "They were put out because they print ugly crap and hand it out in my town, period. I would have thrown out a group that tried to print ugly crap about Christians, too. Trying to stir up hate and discontent is not how to fix things."
One of the activists, Caytie Davis, said the pamphlet was one that the group had been handing out elsewhere in the city, but stressed that "none of us had dropped anything in the store."
"We had nothing on us, we weren't distributing anything," she told The Liberator. "They had good coffee. It's just too bad the service sucked."
Ultimately, Davis hopes Borgman and his colleagues will "continue to think about the literature, and it convicts them to the point of repentance."
Borgman, on the other hand, won't apologize for his remarks.
"Nothing gets erased by apologies, just words. My words are out there, on video... I have to stand by them, they're mine," he told HuffPost. "[I hope that people] take away that we don't hate Christians, we don't even hate anti-abortionists. It's these groups that picket funerals, and blow up clinics, and paint swastikas. These are the groups who can't meet here."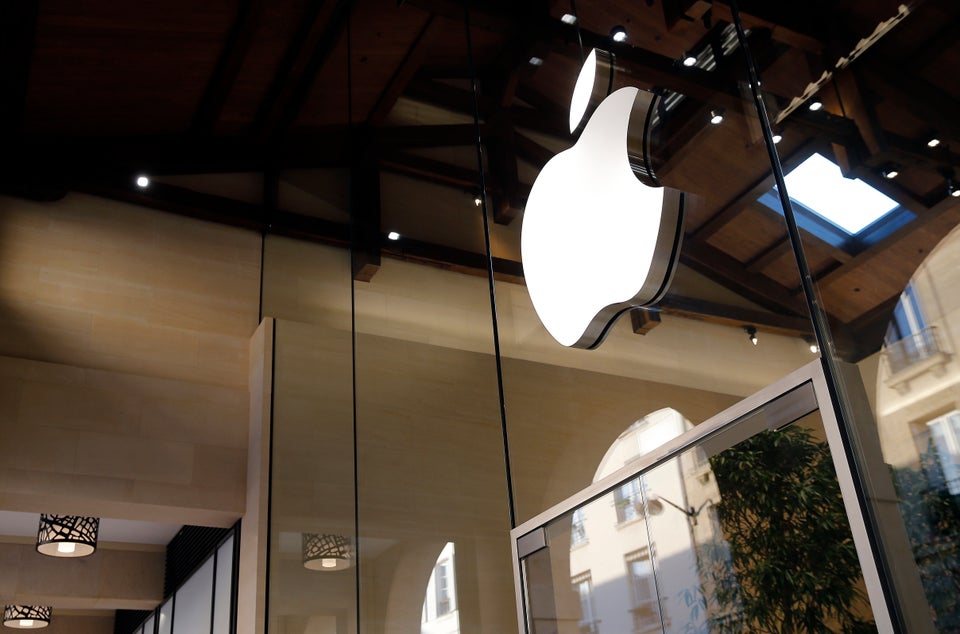 21 LGBT-Friendly Products And Companies
Popular in the Community