A Washington state police officer won't face felony charges after punching an allegedly drunk and combative woman in the face, breaking her eye socket and causing a concussion.
Prosecutors last Friday said that Seattle cop Adley Shepherd, 38, would not be tried on a second-degree assault charge for the injuries to 23-year-old Miyekko Durden-Bosley, the Seattle Times reported.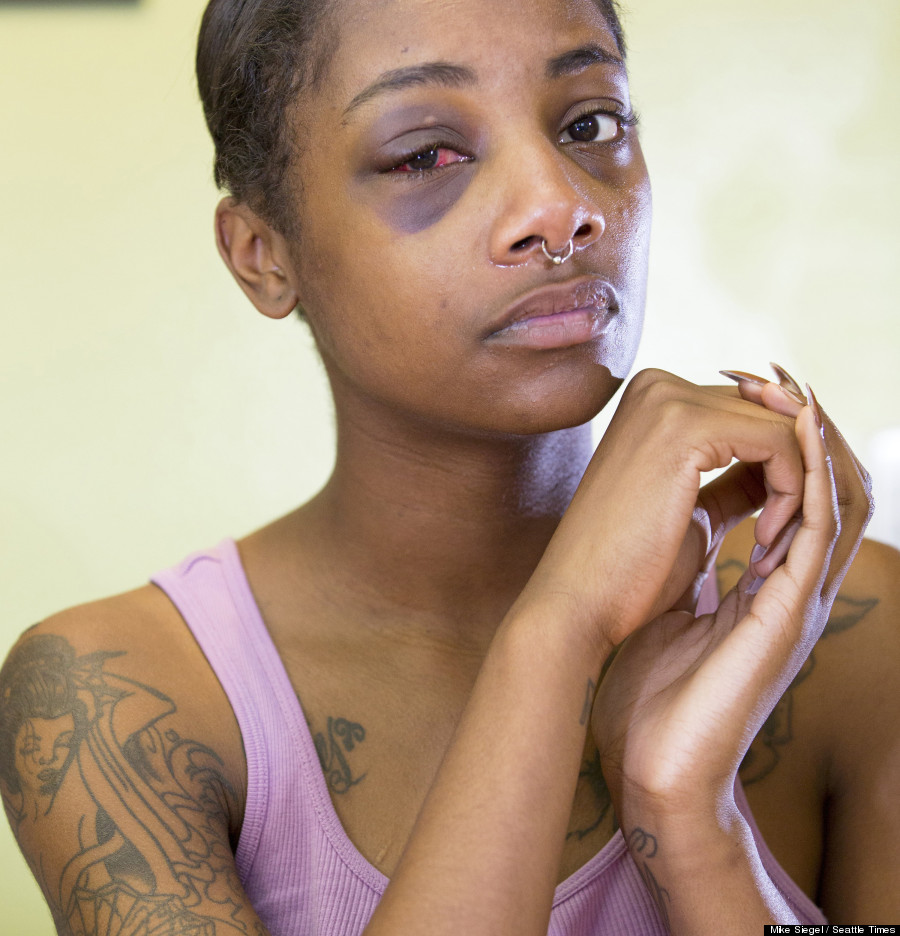 Dash cam video of the June incident shows Shepherd -- a nine-year veteran of the force -- accusing Durden-Bosley of threatening a family member.
"My patience is done, somebody's going to jail, who's it going to be?" Shepherd can be heard saying.
Durden-Bosley denies making threats as she is handcuffed.
"Please talk to me, please," the woman says before being pushed into the car. Video shows her leg make a kicking motion at the officer.
Shepherd can be heard saying in the video that the suspect has kicked him in the jaw. The officer had no visible injuries following the incident.
King County prosecutors said that, although Shepherd could have taken less violent actions, it was unable to be proven if his use of force was criminal.
In cases in which an officer injures a suspect, Washington state law places the burden on the prosecution to prove beyond a reasonable doubt that the use of force was not necessary.

The police memo said Shepherd's actions may be inconsistent with Seattle Police Department training and use-of-force policies and expected the matter to be examined by the department's Office of Professional Accountability.

Durden-Bosley told King5 news that it was a devastating feeling when she found out the officer would not be charged.
"I just remember being laid on top of with handcuffs and hearing the drip, drip, drip -- blood coming from my eye," she said.
"I'll go out on a ledge here and hopefully not get myself in trouble with unions or whatever. But, if someone is in handcuffs, if someone in handcuffs and seated in a car, that person should not be punched," Murray said.
The Seattle Police Officer's Guild said that Shepherd used "reasonable and necessary force on the suspect to stop the assault" and were pleased with the prosecutor's decision not to pursue charges.
Shepherd has been placed on paid administrative leave while his department continues to investigate the incident, and could still be disciplined or fired.
Calling all HuffPost superfans!
Sign up for membership to become a founding member and help shape HuffPost's next chapter