Seattle's public transit system has had a ruff go of things lately, and that has riders smiling.
The dog's owner, Jeff Young, lives next to the stop. He said Eclipse sometimes hops on board without him if he's not yet finished smoking his cigarette when the bus arrives. The pup has become a regular on the route, riding three or four stops before exiting at her destination of choice. "I catch up with her at the dog park," Young explained.
Miles Montgomery, a Seattle radio host and D-Line commuter, was taken by surprise when Eclipse hopped into the seat next to him on a ride last Friday, looked out the window, then got off at her stop. Montgomery snapped a bemused selfie with the commuting canine, adding the caption, "Bus is full this morning:"
Get along, little doggies.
Related
Before You Go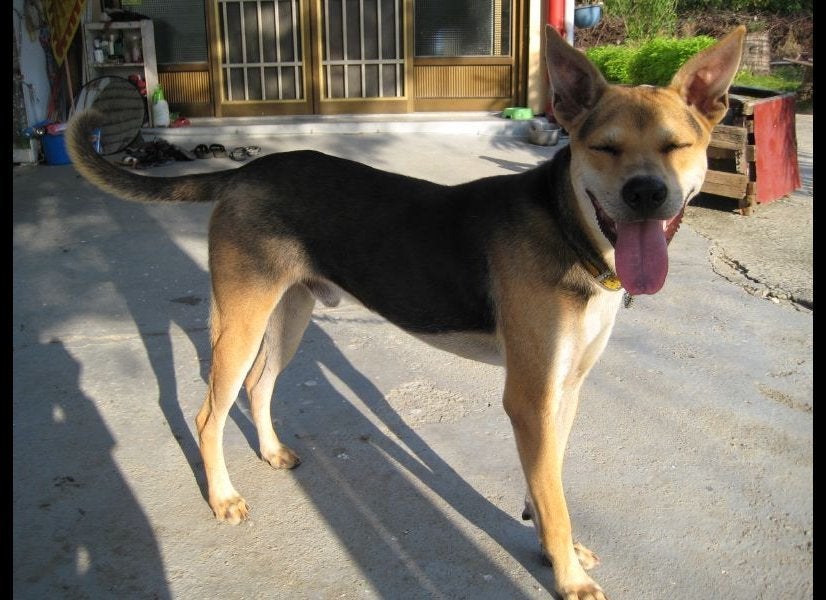 Dogs Who Can't Stop Giggling
Popular in the Community