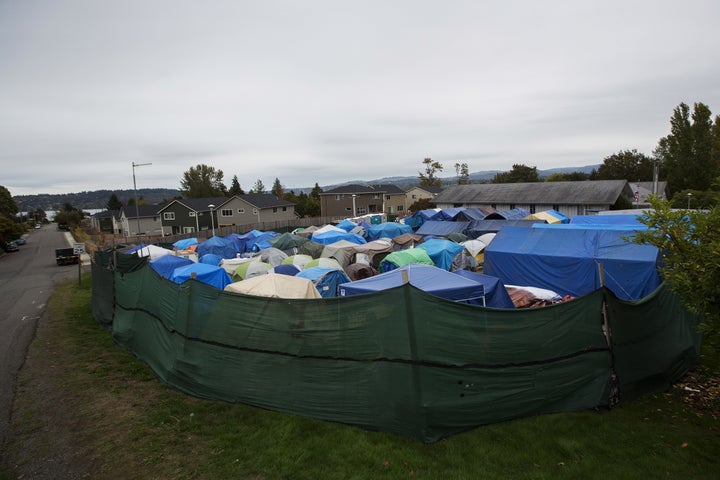 Seattle Mayor Ed Murray and King County Executive Dow Constantine this week declared states of emergency for their homeless crises, pledging millions to better serve residents living on the streets.
Seattle on Monday outlined a $5.3 million plan to address the crisis, while King County proposed an additional $2 million.
The emergency declarations come months after Seattle failed to meet its goal of ending chronic homelessness in 10 years. That shortcoming is likely partly due to Seattle's massive growth -- it was the fastest-growing U.S. city last year -- driving up housing prices and displacing lower-income residents.
The annual "One Night Count" on Jan. 23 in Seattle's King County identified 3,772 individuals living on the streets -- a 21 percent jump from the previous year's count -- with more than 2,800 of them in Seattle. The combined number of homeless people living on King County streets, shelters and transitional housing rose from 9,294 in 2014 to 10,047 this year, according to the count, organized by the Seattle/King County Coalition on Homelessness.
The emergency funding will add to Seattle's annual spending of more than $40 million and King County's $36 million to help people who are homeless or at risk of becoming homeless. Murray said the local governments need more outside funding.
"The City is prepared to do more as the number of people in crisis continues to rise, but our federal and state partners must also do more," Murray said in a statement. "Cities cannot do this alone. Addressing homelessness must be a national priority with a federal response."
The homelessness organization All Home King County applauded the city and county leaders' emergency declarations.
"Their commitments of local resources are action steps toward our strategies for addressing the immediate crisis of homelessness, and making it brief and only a one-time occurrence," All Home King County said in a statement.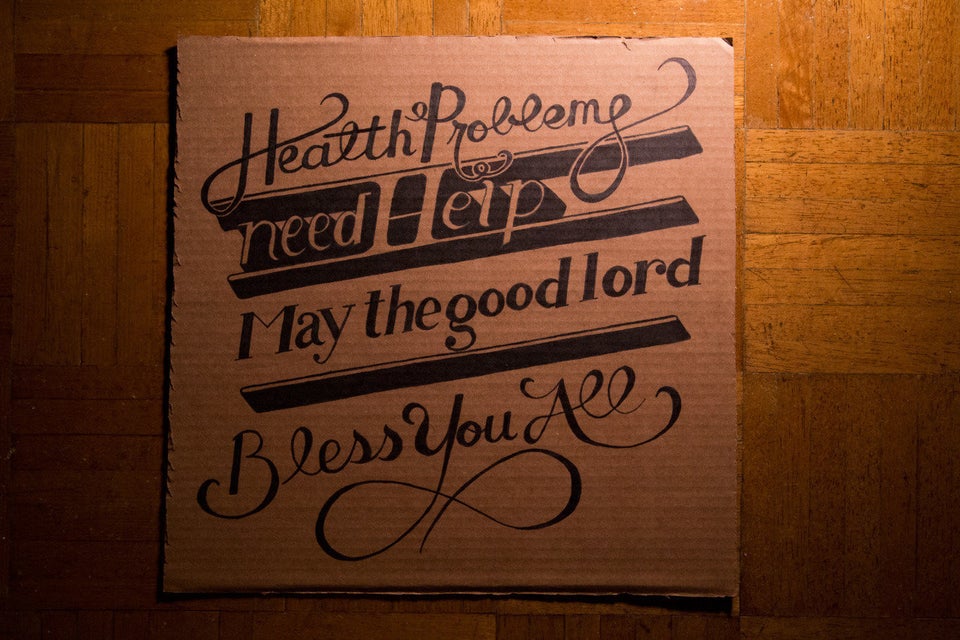 Artist Redesigns Signs For Homeless People
Related
Popular in the Community