A squirrelly man who refused to climb down from an 80-foot Sequoia tree in downtown Seattle is back on the ground after a 24-hour standoff that was broadcast around the world.
The unidentified bearded man -- whose appearance social media users have likened to the pickaxe explorer Yukon Cornelius of "Rudolph the Red-Nosed Reindeer" -- had been nestled in the towering tree since late Tuesday morning, police said.
Before shimmying down around noon Wednesday, he performed one last acrobatic act by flipping upside down and mooning police officers.
The cheeky display was just one of several surly gestures made to first responders throughout their hours-long call for him to come down.
"During early attempts to contact the man, who appears to be suffering from a crisis, he threw an apple, branches, pine cones and other items at officers on the street below, and claimed to be armed with a knife," police said in a release Tuesday.
Police say the first calls about him came in around 11 a.m. Tuesday. Negotiators later spent hours atop of a fire department ladder trying to coax him down.
Local news cameras showed him appearing extremely agitated Wednesday morning while calling to officers watching him from a nearby Macy building's windows.
"It is quite a spectacle, honestly," Seattle police spokesman Patrick Michaud told the Seattle Times. "At this point, we want to make sure he's OK and that he can get down from the tree without hurting himself or someone else. We're on his schedule — we're not going to rush it with someone at the top of a tall tree. If you rush it, it could become dangerous."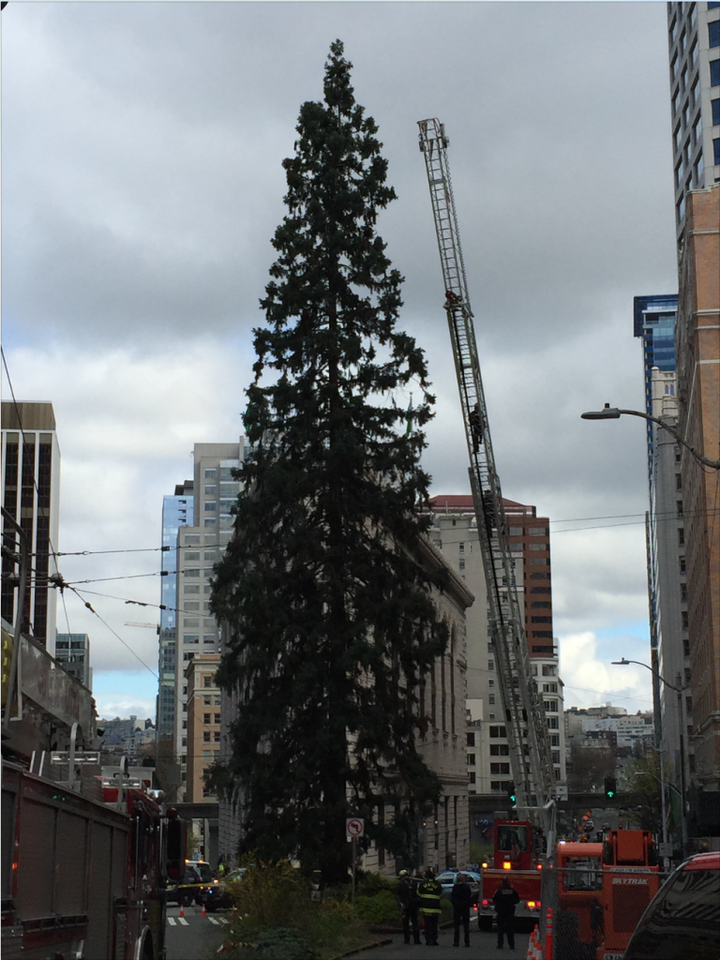 Why he climbed up there and why he refused to come down are questions that remain to be answered.
Since word of his standoff emerged, he's developed a swelling online fanbase, with his followers using the hashtag #ManInTree to report on his every move.
Those moves mostly included him chucking pieces of the tree at people below, yelling obscenities and making rude gestures with his hands, according to local reporters and video at the scene.
This story has been updated to reflect the standoff's end.
Before You Go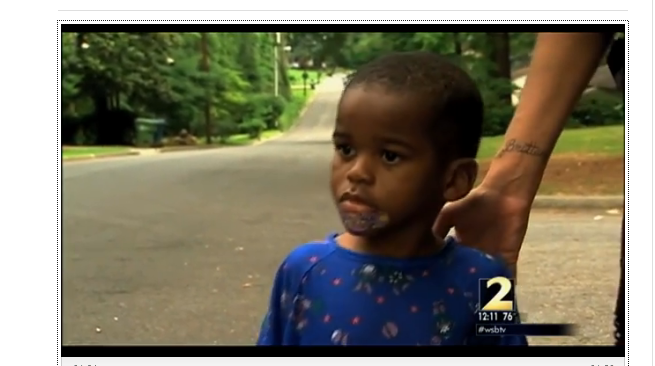 Heroic Rescues
Popular in the Community