Seattle Musical Theatre's latest production Jesus Christ Superstar is a full-tilt, high-energy portrait of the last week of Jesus' life with a focus on his relationships. And it's all done with a non-stop vibrancy that leaves the audience inspired and standing for the final ovation.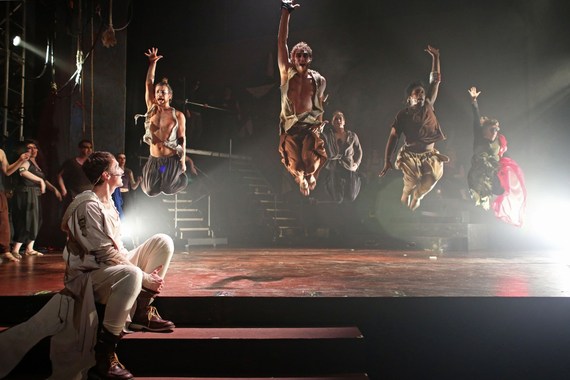 Even before the first note of the orchestra is played, several of the characters wander on stage creating a sense that the show will draw the audience in, and it does just that. I could almost feel the singing and dancing in my body throughout the performance.
Key to the show is David Caldwell as a heroic Jesus and Megan Tyrrell as Mary Magdalene. Both these actors brought their characters to life in a way that I seldom see in local theater. Tyrrell's rendition of the ever-popular I Don't Know How To Love Him was especially poignant.
Then, there was the theme song itself. Superstar was danced and sung by a fully engaged cast in a manner that would inspire even the most ardent disbeliever, and the audience expressed its appreciation with great applause.
All in all, this local production of Jesus Christ Superstar is a superstar show well worth seeing. It plays at Seattle Musical Theatre at Magnuson Park through October 4.
Popular in the Community