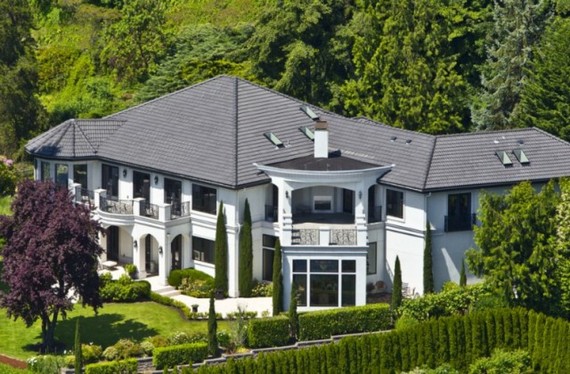 Seattle Seahawks quarterback Russell Wilson just scooped up a seven-bedroom mansion in Seattle for $6.7 million.
The pro-football player's new home is enormous, spanning 10,740 square feet--a bit less than the 57,600 square feet that make up a football field. The Mediterranean-style estate has beautiful views of Lake Washington and the Seattle skyline.
The Bellevue abode is full of charm, with exceptional custom finishes, antique doors, a luxurious master suite and an expansive wine cellar. Wilson's new home also comes with 80 feet of private waterfront, including a dock. Now that's something to showboat about!
The home was first listed back in Sept. for $7.2 million before the football player scooped it up for a winning $500k less than asking. We wouldn't be surprised if Wilson called touchdown on that price difference! The home is certainly on the luxury scale for this area, with the median list price for Bellevue being $865,000.
The 26-year-old athlete just signed a four-year contract with the Seahawks back in July for $87.6 million.