Horizon operational supervisor Rick Christenson told The Seattle Times that Russell was a "quiet guy" who seemed well-liked by his co-workers.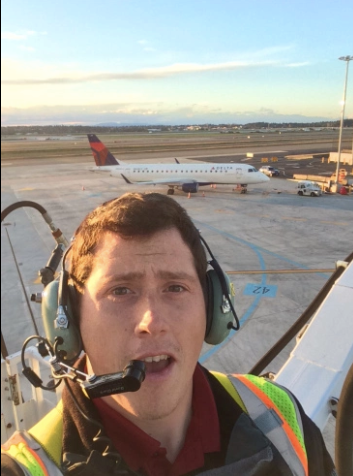 Russell took off in a Bombardier Q400 commercial plane around 8 p.m. on Friday and proceeded to fly in loops over the water.
Pierce County Sheriff Paul Pastor called the flight a "joyride gone horribly wrong," while also referring to Russell as "suicidal." The incident led to around 75 delayed flights, nine diverted flights and five canceled flights.
Russell's heartbreaking exchange with air traffic controllers ― who called him "Rich" ― was broadcast live and could be heard online. Russell said he was having a "blast" and had learned to fly from video games. But he also apologized to the people who cared about him, calling himself "a broken guy" with "a few screws loose."
At one point, he asked for the coordinates of the mother orca who has been carrying the body of her dead baby for more than two weeks in grief.
Shortly before crashing into Ketron Island, Russell said he was hoping to "have this moment of serenity." Authorities presume he died in the crash.