A teachers strike on the first day of school in Seattle left families scrambling for alternative childcare, but many parents of the district's 53,000 students are rallying around the teachers' demands.
Around 5,000 members of the Seattle Education Association, which represents teachers and support staff in Washington's largest school district, pledged to picket all 97 schools Wednesday after contract negotiations broke down Tuesday night.
Naomi Wilson, a research specialist at the University of Washington College of Education with a first-grader and fourth-grader in the district, spoke to The Huffington Post from the picket line outside her children's school, where she went to stand in solidarity with teachers. The teachers are demanding a 10.5 percent pay increase, along with fair teacher evaluations and workloads, equity in student discipline, less standardized testing and guaranteed student recess time.
"Cost of living is definitely something that we support for teachers," Wilson said, emphasizing how expensive Seattle housing is, "but things like recess and reasonable testing and workloads and special education and equity -- that's them fighting for us. Those are the issues we raised. So we come out strong and support their ability to bargain and fight not just for us, but for the education system. These are our kids. These are my kids."
Adequate recess time is especially important for low-income students receiving free or reduced school lunches, she added, as those kids are not always getting enough time to eat those important meals and be physically active during recess.
"This feels like our opportunity to have those issues addressed," she said. "And the way that we do that is by supporting our teachers who are putting themselves on the line to fight for the things that we would like to see in our schools."
"Of all the parents that I have talked to, they have been just overwhelmingly in support," Wilson said. "I think the overwhelming majority of the public -- and definitely parents -- are in full support of their teachers that strike."
Stephanie Jones, executive director of Community and Parents of for Public Schools of Seattle and parent to a high school freshman and senior in the district, said her organization hasn't taken an official stance on the strike but that based on parents she's spoken to, at least some are questioning the union's demands.
"You've got people who are first and foremost really all about supporting the teachers, people who adamantly say, 'The union is going to be right. We're with our teachers always,'" she said. "And there are other people [for whom the pay raise] feels like a big ask in terms of percentage ... and questioning, are we at this level of desperation that we need to strike?"
Jones said that her biggest frustration is that parents aren't able to participate in the contract discussions related to testing, recess and other matters of school culture.
"It's a big-picture discussion that's happening at a closed bargaining table, not in a public dialogue," she said. "We're not allowed a seat at the bargaining table, so if that's where we're going to be as an education system discussing those questions, that's a problem for us."
The unexpected strike left many working parents in a bind. While Wilson was able to watch her children today, she said they'll spend tomorrow with the Boys & Girls Clubs of America, which is running day programs at many Seattle schools with the teachers union's endorsement -- but she recognizes that's not an option for every family.
"There are some kids -- like high special needs kids -- these families are going to be more impacted," she said. "We have been working to try to figure out alternatives for that for the long-term, depending on how long the strike goes."
Summer camps, after-school programs and Seattle Parks and Recreation are also offering extra day services where parents can leave their kids. For Jones' high school kids, who don't need supervision, there's more concern over how the calendar year will change.
"There's nothing coming down about how this will affect our school year -- will they take away mid-winter break? Will they add to the year?" she asked. "People are frustrated."
Wilson hopes parents burdened by the strike can focus on the bigger picture.
"Through the course of their children's education, there's going to be one of these unresolved issues that's going to impact their child," she said. "What we're doing right now is trying to resolve those issues before their child has an equity issue about discipline, before they need a special ed assistant and there's no one available, before their child is falling behind because they aren't getting enough classroom learning due to standardized testing."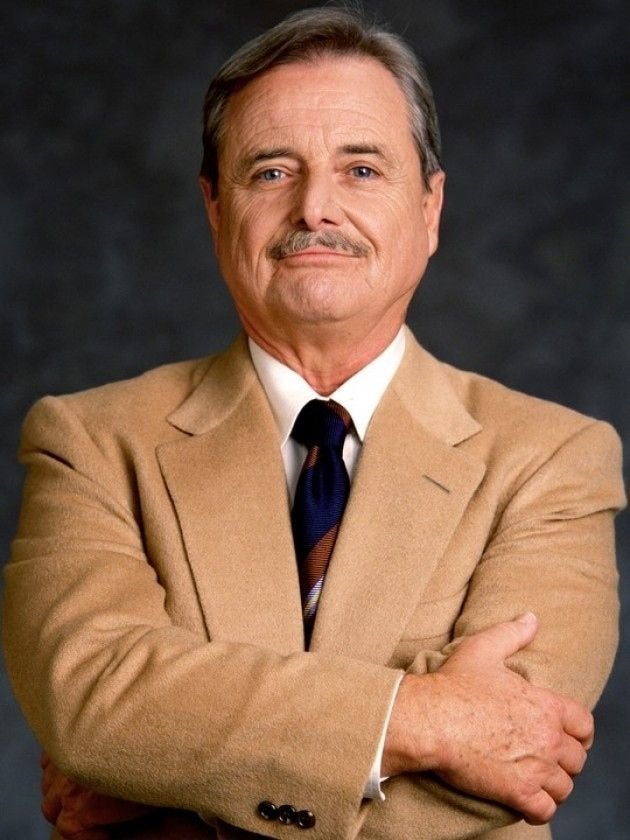 Teachers We Wish We Had
Popular in the Community