Seattle City Council has joined the fight against the Dakota Access Pipeline, voting unanimously to end its contract with a bank funding the project.
The ordinance, approved Tuesday, instructs the city to cut ties with Wells Fargo when its contract expires in 2018. The bank manages the city's accounts, processing about $3 billion annually. According to Wells Fargo, Seattle's accounts with the bank hold an average of $10 million.
The vote makes Seattle the first major city to pull funds from a bank for financing the pipeline. The measure also directs the city not to make any new investments in Wells Fargo securities for three years.
"People say, 'Money talks,'" Councilwoman Debora Juarez said ahead of Tuesday's vote. "We say, 'No, it doesn't. We do.'''
Juarez noted Seattle's history of putting "social policy values above the pursuit of pure profits."
"As a native woman, a mother, a tribal member and attorney, who has lived and fought for all these principals in my personal and professional life, I am proud of my city today," she said.
Energy Transfer Partners has nearly completed its 1,173-mile oil pipeline, stretching from North Dakota to Illinois. The Standing Rock Sioux tribe and thousands of supporters have protested an unfinished section in North Dakota for months, saying the project threatens drinking water and would disturb sacred land.
The tribe has vowed to continue fighting in court.
"While we are disappointed that the city has decided to end our 18-year relationship, we stand ready to support Seattle with its financial services needs in the future," Tim Brown, Wells Fargo Middle Market Banking regional manager, told AP.
Seattle's split with Wells Fargo comes as a growing number of people object to the pipeline with their wallets. The #DefundDAPL campaign calls on individuals to close accounts with banks involved in the project. Supporters have reported withdrawing funds totaling more than $58 million.
Clarification: Language has been amended to reflect that the $3 billion in city funds currently handled by Wells Fargo is the annual amount processed. It is not an average balance on deposit, which the bank put at $10 million.

Support HuffPost
The Stakes Have Never Been Higher
Before You Go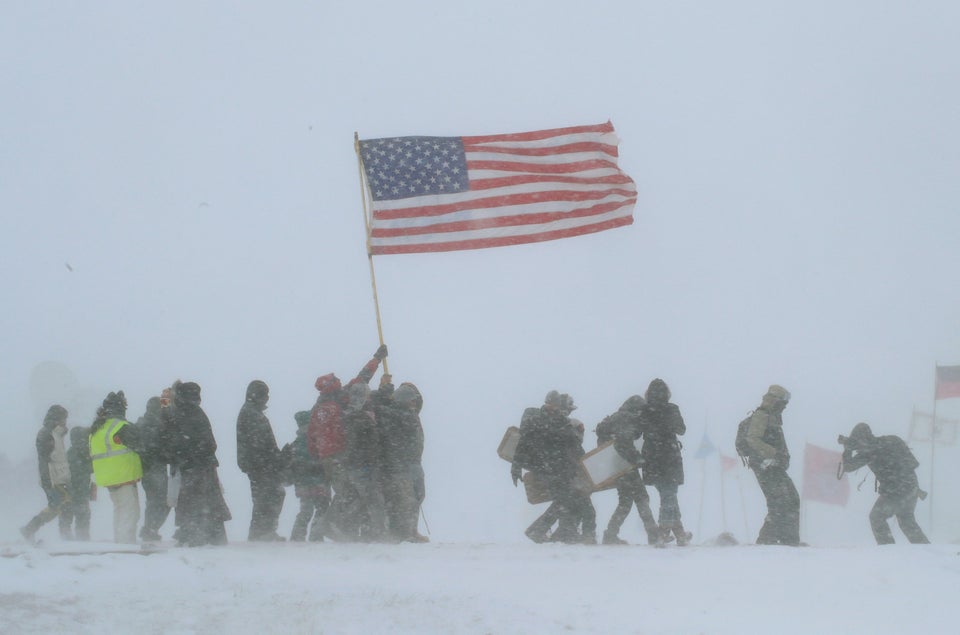 Blizzard In Standing Rock
Popular in the Community