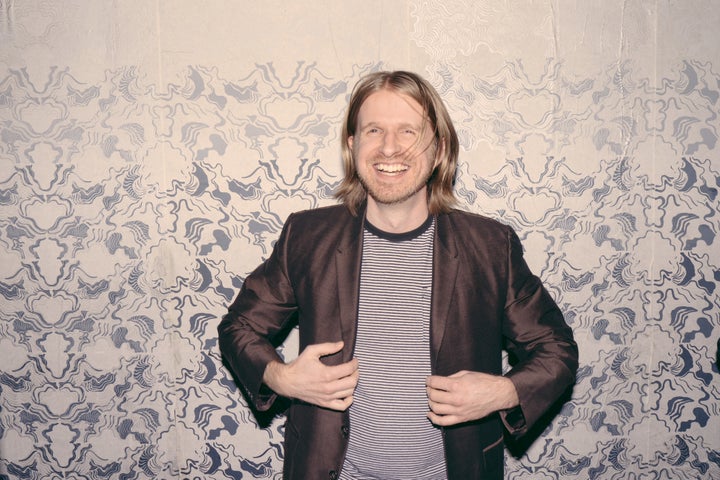 Seattle singer/songwriter Jonathan Fickes is behind A View of Earth from the Moon and its invigorating, classically Big Beat-kissed debut feels like a stunning emotional discovery; almost like seeing your existence for the first time from space. As he sings in the epic cloud-sweep of the single "Distance Runner," 'are you running away, or are you chasing something?'
Fickes grew up in farmland Eastern Washington where he couldn't suffer the region's distinct lack of a music scene or any real culture at all, so he got a degree in music and moved to New York City for a couple years, playing folk music in Williamsburg -- "chasing the ghost of Bob Dylan around Greenwich Village," he says. "I came back to Seattle to join a band. That band broke up, then a couple more bands came and went, now here I am. Plus all my family lives here."
Evoking his adoration of ambitious bands like Oasis, Tom Petty, Beck, Tame Impala, The Beatles, The Flaming Lips and others, and revealing years spent in the Seattle indie rock scene with To the Sea and The Fraidies, Closer to A Ghost is A View of Earth from the Moon's bracing debut. It is full of rafters-rattling maximum power pop and lush, fully flowing romantic threnodies for people who have been aching for a big-sounding brokenhearted new masterpiece for a while. All eras of widescreen jangle are tapped; all flavors of vibrant power pop are robustly present.
"Distance Runner" is the third track on the album but the first choice for promotion. Fickes explains, "It's a simple, driving, guitar heavy song with a great melody and a killer drum sound." It also has many of the album's big themes layered in imagery about seeing your own thoughts and beliefs from very far away.
"I'm a painfully nostalgic person. I spend way too much of my time thinking about my youth and remembering the perfect days of my childhood. This video is an unbridled manifestation of that illness, haha. I'm essentially running back in time to the town I grew up in and the friends that I made when I was a kid. We shot the entire video in one day. I had each location mapped out with the timing of each shot down to the minute. We had to make it from Seattle to my hometown of Moses Lake and arrive at my house exactly as the sun was going down and I can't believe we pulled it off. It was actually a really moving experience for me. I love every person in the video and running from Seattle, through so many of the places that have been significant throughout my life, and into the arms of my best friends was horribly selfish but joyously heartwarming. And I can watch the video and relive it over and over again as often as I want. Oh, and I guess I hope it's interesting for other people to watch too..."
For more info on A View of Earth From the Moon visit their website.
Related
Popular in the Community