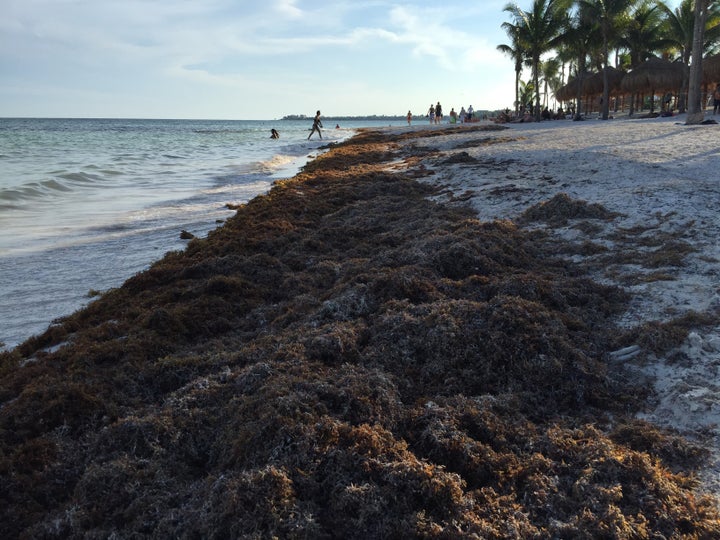 It's brown, smells like rotten eggs and is a breeding ground for fleas. Welcome to the stinky Caribbean, choked by record amounts of seaweed.
When the seaweed washes ashore, the little creatures living inside it die, creating a putrid stink. Sand fleas breed in the piles, some of which are up to 10 feet tall.
For now, the sargassum is piling ever higher. Check out the pictures below.
Related
Popular in the Community