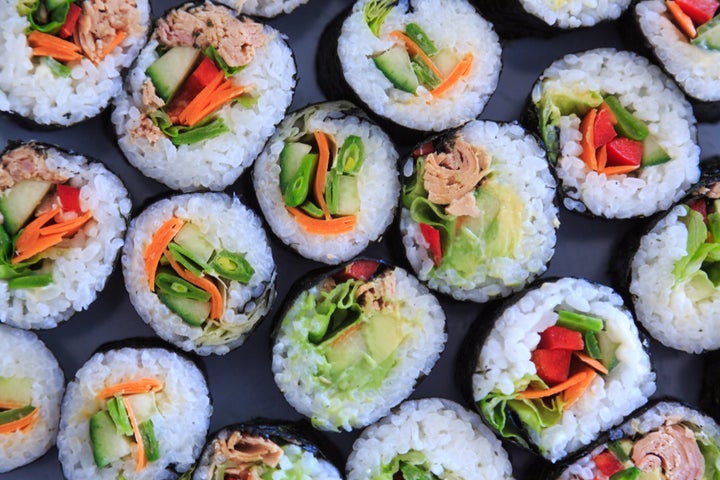 Seaweed has a lot going for it. It's an incredibly nutritious and, many say, tasty food. It's also very versatile, with uses in fertilisers, pharmaceuticals, cosmetics and even industrial products like adhesives and dyes. Seaweed farming has long been considered one of the most sustainable and environmentally benign forms of aquaculture as the marine algae requires no additional feed or fertilisers to grow, and can actually help clean the water it lives in. The industry has also been credited with creating both jobs and sources of sustenance in remote coastal areas of developing nations.
But as the industry rapidly expands to cope with product demand, a United Nations report issued this month warns seaweed farming could pose significant environmental and economic risks to communities worldwide unless tighter regulations are put into place.
Global seaweed production has ballooned in recent years. Seaweed farms now produce more than 25 million metric tonnes of the crop annually, according to the research from the United Nations University, the UN's academic and research arm. The global value of the crop was $6.4 billion in 2014, surpassing the value of the world's lemons and limes ― that's up from almost zero in the 1970s.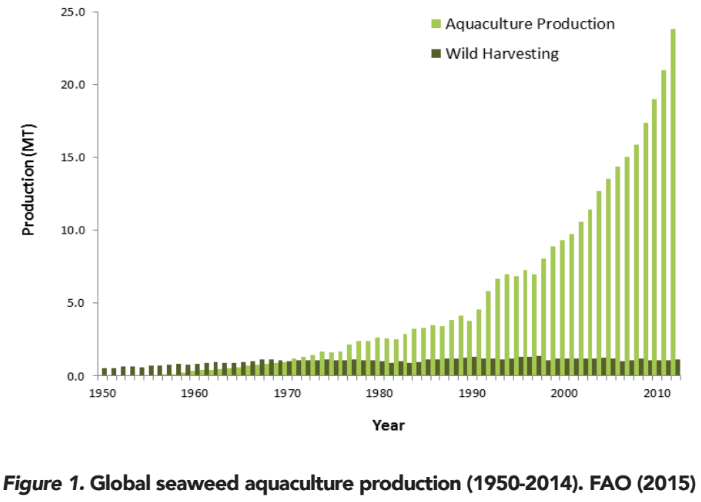 This growth has had many positive consequences, from providing jobs in developing and emerging countries, including China, Indonesia and the Philippines, to helping reduce overfishing in some regions, as coastal communities turn to seaweed farming as an alternative livelihood.
But the "rapid expansion of any industry can result in unforeseen ecological and societal consequences," and that is proving to be the case with seaweed as well, the report authors said.
One Asian seaweed brought to Hawaii, for example, is killing off some coral reefs by outgrowing local corals. The spread of diseases and pests is another major concern.
"There's very little regulation" for seaweed in many nations, Elizabeth Cottier-Cook, the report's lead author, told Reuters news agency. "You can take a plant from the Philippines and plant it in East Africa. There are pests, there are pathogens that can go along with that plant. There is no quarantine."
The report cites the example of one bacterial disease known as ice-ice that has spread with a red seaweed from the Philippines to seaweed farms in countries including Madagascar and Tanzania. In the Philippines alone, ice-ice caused industry losses estimated at $310 million from 2011 to 2013.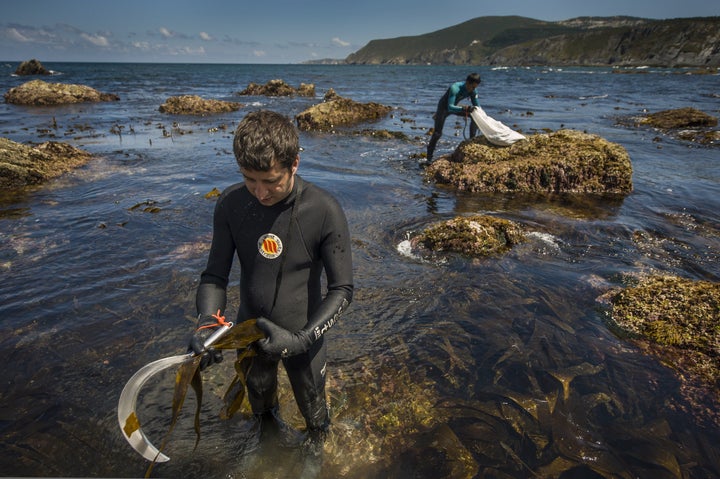 Unregulated seaweed farming could also lead to other deleterious impacts, including the reduction of genetic diversity of native seaweed stocks due to mono-cropping, the report authors said.
It could also result in a slew of bad farm management practices, such as placing cultivation nets too close together. This could increase the risk of disease transfer or the illegal use of algicides and pesticides which could have detrimental environmental consequences. 
"Rapidly increasing seaweed cultivation globally will be good for commerce and open up a range of new products, but we must also try to minimize any negative effects that this industry may have on coastal marine environments," said Cottier-Cook in a news release. "The seaweed industry must be developed in a sustainable way that considers not just how to maximise profits but maintain the highest biosecurity standards to prevent the introduction of pests and disease. It will also be crucial to develop new indigenous disease-resistant strains of seaweed, wherever possible."
Calling all HuffPost superfans!
Sign up for membership to become a founding member and help shape HuffPost's next chapter
BEFORE YOU GO