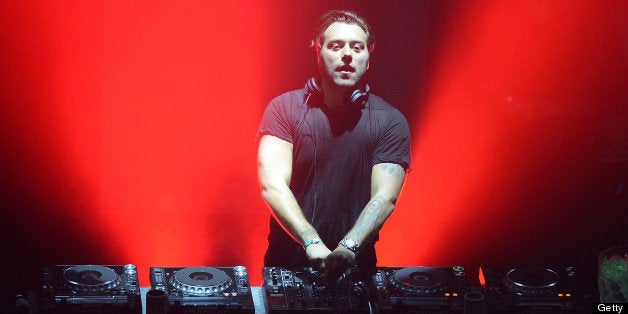 Sebastian Ingrosso just finished touring the world as one-third of Swedish House Mafia, marking the end of an era. Ingrosso, Axwell and Steve Angello, three childhood friends, both propelled and rode a wave that brought the progressive house sound not only to festivals and clubs around the world, but to American pop radio.
Swedish House Mafia's breakup was in some ways a perfect Internet story: The signature group in a genre that's exploded with particular popularity in the younger, Twitter-happy demographic of music fans had announced it was calling it quits just a year after performing the first-ever all-DJ show at Madison Square Garden, leaving behind radio hits like "Don't You Worry Child" and "Save the World." The heartbreak in the electronic dance music ("EDM") world was palpable, though neither Ingrosso nor bandmates Steve Angello and Axwell seemed particularly upset about the split.
"I got a lot of inspiration because it's fun now," Ingrosso said in an interview before participating in the ARTIST#TALK series sponsored by HP, Windows and Arjan Writes. "I mean, it was fun all the time, but it's a new chapter. It's exciting."
Ingrosso, who jumped immediately into the publicity campaign for the vocal mix of "Reload," his breakout hit with Tommy Trash and John Martin ("I thought there would be a little bit of a vacation or a breather"), said he hasn't spent much time reflecting after Swedish House Mafia's "One Last Tour." The lack of tears shouldn't be all that surprising. In an earlier interview with HuffPost Entertainment, Angello described the group as a "humongous monster" and said they decided to part ways because "it just wasn't having fun anymore."
But going out on top has its perks. Ingrosso released a music video for "Reload" that has racked up 2 million views in one week, and he and Axwell recorded and released a song, "Roar," on the soundtrack for "Monsters University." Ingrosso and Axwell (if you're sensing a pattern, that's because there is one) are also prepping their new summer residency in Ibiza. Called Departures, the weekly party will be held at the legendary Ushuaïa Beach Hotel.
Ahead, a transcript of our chat with Ingrosso, in which he reveals the big problem with today's brand of popular dance music, his thoughts on working with corporate partners, who he's listening to nowadays and why he doesn't have time for Twitter beefs.
What's it like to have a song like "Reload," which blows up as an instrumental, gets new life as a festival vocal track, gets a video and then impacts radio?
From now on, I'm going to do the vocals from the beginning, so that people don't get confused. But dance music is three-dimensional, if you compare it to other music genres. You have a little community of blogs and people who follow you and go to your underground shows and track your IDs. The second dimension is people who would say, "I like how this sounds, but I don't know who that is." The third dimension, then, is the people on the radio and at the gas station. It's pretty cool, actually. Some people hate it when their vocals or tracks bubble up and are no longer underground, but I see it as three different dimensions.
As SHM, you made a song with Absolut, and you've now made a song for Disney with Axwell. Where would you draw the line, in terms of working with corporate or commercial partners?
I've been thinking about this so much. If you took a guy on the street, and his dream is to be a DJ or producer, he probably likes Luciano or Loco Dice or some underground guys, but he gets an opportunity to make a song for Disney, I'd bet you $1,000,000 that he will take it. I have kids, and Ax has kids, and it's a cool thing for our kids, to be like, "My dad made a song for this cartoon movie." That's actually why we did it.
I hear a lot of Coldplay influences in both "Reload" and "Don't You Worry Child." I know they're obviously great to remix, but does Chris Martin's vocals inspire your work with John Martin at all?
John came -- and not just the name -- from a rock band before. I don't remember the name of the band, actually, but he came from that rock thing. He didn't know anything about dance music when I met him. He just said, "I like the energy," and it's an amazing mix to take someone from rock into dance, especially when you have melodies, so they can sing.
How involved are you with the vocal side of things?
I'm pretty involved, when it comes to some bits. When they write, they are amazing, so I'm involved in the last tweaks, like "Can you change that lyric? It's a little cheesy" or "Do you think you can do that phrase one more time?" Just fine-tuning, I guess, but I'm pretty involved. I must be, because I have a vision also. I'm actually too involved so far.
Obviously being a world famous DJ has many of perks, but is there anything you miss from the early days of your career?
I would say … No. It's just so exciting, all the time. There are new challenges every day, and you meet new people and everything is nice. I'm still hungry making music. I remember back in the day when I didn't have the economy to just make music. That was my biggest dream, to just be able to just do music and go to the studio and relax. So, no, I'm pretty happy.
It's not like labels really pay everyone to do that anymore, so you're pretty lucky, in a sense.
It's interesting, we were just talking about this, but I think that music will generate more money than ever, to be honest. People don't have the time, and they're just bored. They just want to download the track directly. They just want to click, like "Have you heard this song?" Spotify, boom! One-click, boom. [They don't want to] find a torrent, download an app and then an album with no artwork.
Who are you listening to nowadays?
I'm listening to a guy called Flume, I listen to his album a lot. I listen to Scheila Gonzalez a lot and this new guy called Nils Frahm. He's a German guy who made an album with just a piano and he's mic'd just his breathe and the things inside the piano pretty loud, so it just sounds like [makes breathing noises punctuated by clicks]. It's so relaxing. And I listen to Bob Marley a lot.
Without going too far into the trends of "EDM," what's something you've seen within the culture that you found interesting?
There's one thing that I've become interested in, which is that not too many people in dance music stand out. We've kind of becoming like a fist, you know what I mean? We have Skrillex, he stands out. We have other people, and I hope we stand out, but not so many do. They're kind of just copying each other, to the point that even I -- and I work in this genre -- am like, "Who is this release from?" There must be a little bit of a change soon, and people need more profiles and character in what they do. I think that dance music -- and I hate the term "EDM" -- is like the electric guitar in the '60s and '50s, when people were like "What is this? This is devil's music." But I think it's here to stay.
There's also another unfortunate development that happened in rock and hip-hop as those genres grew, which is artist-on-artist conflict. You have a lot of DJs sniping back and forth on Twitter now.
If I follow someone, I wouldn't want them to just be grumpy and bitter. I already have my problems, I want to go onto Twitter and see something nice. For example, I don't want to mention any names, but there's one big artist in the genre we work in and he's been slagging off a lot of artists in the last year. I don't see the point, to be honest. I don't think that back in the day, Prince, Michael Jackson and Madonna were like "fuck you!" For what reason? Music is here, and if you don't like it, don't punish it -- don't listen to it. It's very easy.
It sounds maybe weird, but I've grown up. I've been in this business for 10 years -- I don't even care about those people. I'm so happy, that when sometimes people ask me if it's hard to always be asked to take pictures, I say, "Listen, I've been doing this for 10 years. If people weren't coming to ask me for pictures or you didn't want to interview me, then I would be unhappy." I'm more happy in my situation than ever before.
How do you feel Swedish House Mafia helped -- or hurt -- your individual brand?
I was in Swedish House Mafia! [laughs] I think it was a positive thing. I got so many of Steve's fans, and he got so many of mine, because we were playing with each other. I think if I have about 500,000 Twitter followers and Swedish House Mafia has a million, I don't think there's anyone who follows me and not Swedish House Mafia. But yeah, I think we gained from it. I haven't really thought about that.
You're doing a residency in Ibiza this summer at Ushuaïa, and there have been comments from the Pacha Ibiza folks about how the island has become too commercial and boring. What do you make of that?
I started going to Ibiza when I was 18, and I'm 30 now. It was so hedonistic and hippie, you know? It was my hippy island. I went every year and I had my spots -- it's the only place in the world where they have rich hippies. It's so weird, man, but it's fantastic. But Ibiza has been growing and growing, so there is definitely some stuff that I miss, like when I would step into Pacha and Erick Morillo is playing and you can see Diego Maradona not being himself, if you know what I mean. It was like our Studio 54, and that's totally gone. And that is definitely sad, now it's just VIPs and bottle service and the dance floors get smaller and smaller. But Ushuaïa is the only place that still has that vibe -- it's an open air pool party for 6,000 people and it's just amazing.
Before You Go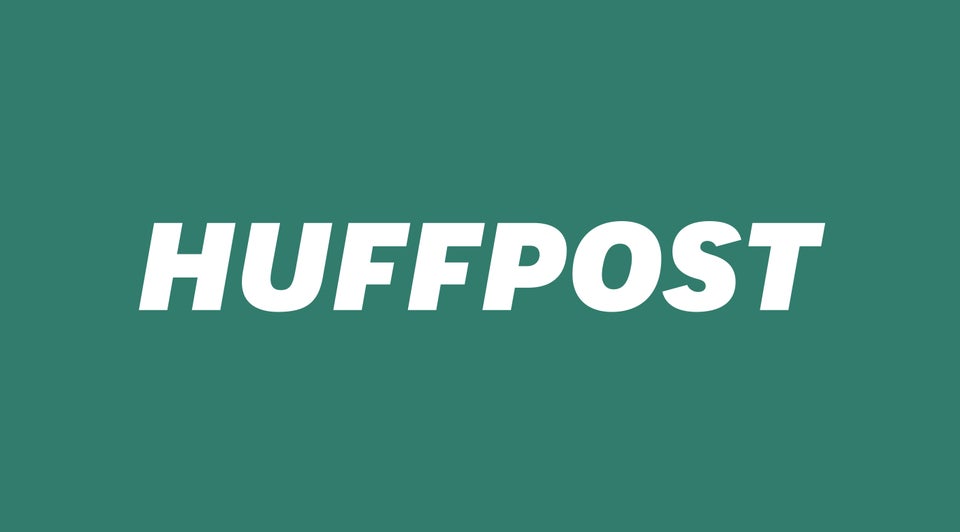 Sebastian Ingrosso
Popular in the Community