Composer Sebastian Robertson has created over 4,000 pieces of music that have been used in over 100 different films, ads and television shows, from sitcoms ("Fresh Off the Boat") to reality television ("Wicked Tuna," "Preachers' Daughters," "Married to Jonas") to feature films ("Walk of Shame").
His latest score is for this week's theatrical and VOD release, "Condemned," a horror movie about urban squatters infected with a toxic virus that turns them into killers. The soundtrack is also being released this week on CD and Mp3.
Robertson is a fan of rock music history. With his father, Band guitarist/composer Robbie Robertson, he wrote a book with an accompanying CD compilation for children called Legends, Icons, and Rebels: Music That Changed the World, bringing the stories and the music of artists like Elvis Presley, Ray Charles, Joni Mitchell, Buddy Holly, the Beach Boys, and James Brown to a new generation of fans.
In an interview, Robertson talked about creating the right mood for "Condemned," why he went as a member of Devo for Halloween when he was a kid, and working with Daniel Davies, another second-generation musician, son of Dave Davies of The Kinks.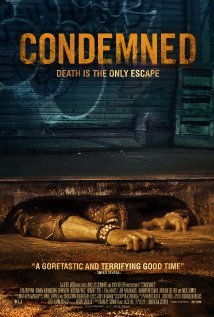 At what point were you brought into "Condemned?"

Daniel Davies and I were brought in during post. The film was shot in New York City but the director made a trip out to Los Angeles and we brought him to our studio to discuss his creative vision for the music. We instantly clicked, spotted the film right then and there and began composing that day.
What did the director tell you he was looking for?
Eli Gesner, the film's director, had a very specific request. He wanted a retro, synth based score. He was very fond of the work Daniel had done on John Carpenter's "Lost Themes" album and pushed us to go in that direction. We were all too happy to take a trip down that road.
What instrument or technology do you use to compose on?
All of our recording is done on Apple Logic.
How and where was the soundtrack recorded? Was there a lot of manipulation of the sounds? Were there any unusual instruments or sound designs?
Daniel and I have converted a loft style guesthouse into a recording studio. 20 foot sloped ceilings and oddly shaped rooms lend themselves to some beautiful audio. A Moog Voyager and a Yamaha DX7 led the way in shaping the sound of this score. In order to color the dark Condemned building in which the film takes place, we created synths with extremely low frequencies to rumble throughout the film building an overall discord and tension. The Moog was a wonderful instrument for this. The combination of these analog synths and soft synths like Serum and Diva helped us find a balance of sounding retro yet not dated.
What was the first instrument you learned to play?
The drums! I was about 14 when John Bonham changed my life.
What was the first concert you ever bought a ticket to?
The first concert I ever attended was Devo. I believe it was 1983 on the "Oh No It's Devo," tour. I was 9 or 10 when I fell in love with that band. Good thing as all of their incredible synth work definitely came in to play for the score of this film. I was even Devo for Halloween that year.
You create music for reality television and scripted television. How do they differ?
In general when I create for reality shows they want a bulk of music in one to three genres. For instance when I work on music for "Access Hollywood" the focus is short, energetic bursts of pop music. We make a lot of EDM and electro rock for that show. Then I have my main hip hop producers that work for me that handle that aspect of the show. My experience with scripted is more in licensing songs I've written or as a traditional composer wherein I score to picture.
What do you look for in the composers and musicians you hire to work with you?
Accountability. There are plenty of talented musicians but when I'm on a deadline I need someone who I can really count on. Whether it be TV, ads or film, turnarounds need to be quick and precise. On the creative side I'm really drawn to people with a unique approach. I'm always more attracted when someone comes at a piece from an unexpected angle.
What has been the best part of the response to the books you wrote for children about rock music? Any plans for more?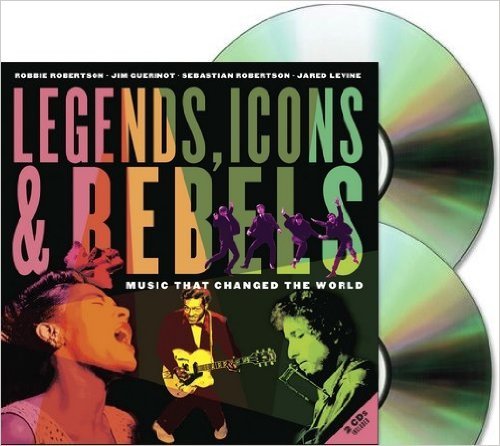 When kids of this generation are in touch with artists like Curtis Mayfield, Buddy Holly, and Aretha it really makes me feel like I've done the job that was intended with "Legends, Icons, and Rebels." Funny you should ask, but I have conference call this afternoon to discuss the follow up to that book.
Popular in the Community