Leave it to 11-year-old Sebastien de la Cruz to make lemonade out of the very acid and racist lemons thrown at him on Twitter last week.
"I think it [did] help me, in some way, just to show my cultura. To show what Mariachi is," de la Cruz told The Huffington Post during his appearance on Univision's morning show "Despierta América."
Despite understanding and speaking Spanish, the San-Antonio native asked for host Raúl González's help during the bilingual interview confessing that he feels very shy when speaking Spanish because everyone speaks it so differently. (Check Out A Video Of The Interview Above)
The young singer, previously known mostly for his time on America's Got Talent, explained to HuffPost what being Mexican-American really means to him.
"Mexico is in my heart. I feel it. Even though I'm from San Antonio I still have a big feeling for Mexico. That's why I go for the Chivas and not for the America," de la Cruz joked, referencing two rival Mexican soccer clubs. "[I wear the charro outfit] because it shows my culture, it's a part of my life. It's a part of me, actually. When I see somebody wearing a traje and it's missing a gala [or] you see a gala hanging off, I actually think that it's kind of disrespectful to the Mariachi.
Again the young star brushed off critics' racist tweets insisting it didn't "faze me at all" and saying that he thinks someone American or Mexican could sing the National Anthem.
Check out the video of HuffPost Voces' interview with Sebastien and let us know what you think in the comments below.
Support HuffPost
Every Voice Matters
Before You Go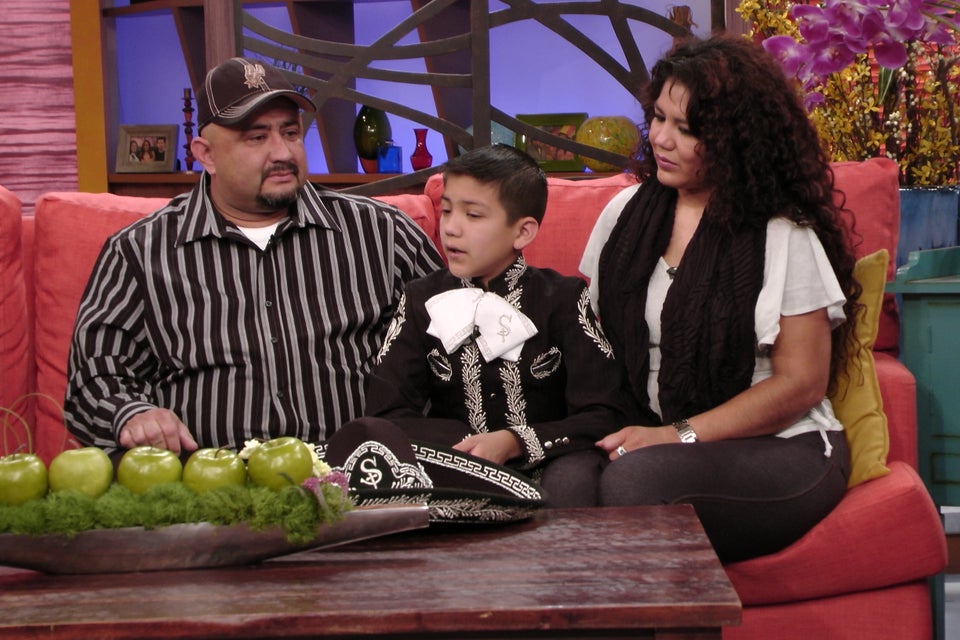 Sebastien de la Cruz: El Charro de Oro
Popular in the Community