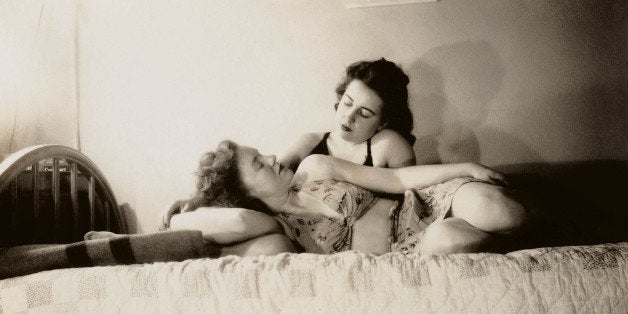 The Invisibles: Vintage Portraits of Love and Pride is a compelling new photo book that seeks to provide a different perspective about gay culture during what is historically considered a harshly closeted era: the early to mid-20th century.
Author and filmmaker Sébastien Lifshitz began consolidating these photographs after discovering a number of them at flea markets and garage sales throughout his travels. He also produced a documentary that chronicled the same subject matter, earning him the French Cesar 2013.
In order to better understand this project and the individuals featured in the photographs, The Huffington Post chatted with Lifshitz for a more thorough analysis of the work, slated for release on May 20.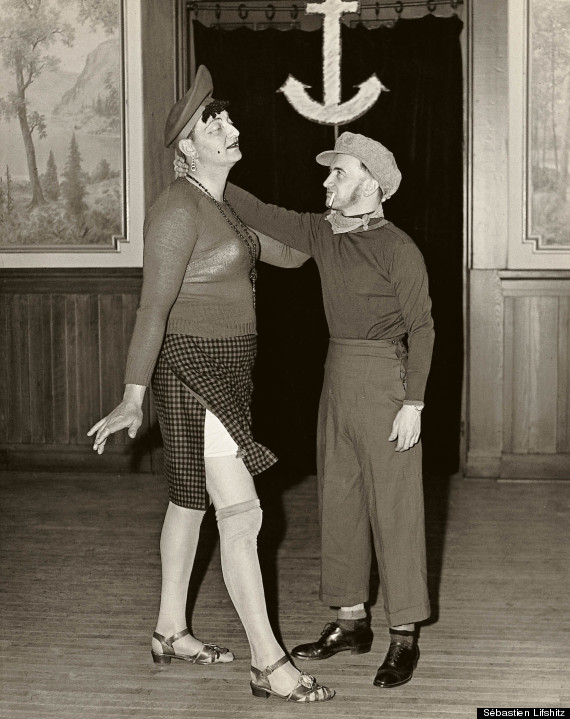 The Huffington Post: Where did you find these photos?Sébastien Lifshitz: I've collected snapshots for more than 20 years now. As a filmmaker, I have the opportunity to travel a lot and every time when I arrive in a city I try to find the flea market or the antiquarian shops. This collection comes from essentially flea markets and garage sales, but also from eBay and some galleries specializing in vernacular photography. The countries represented are France, Germany, Portugal and the USA.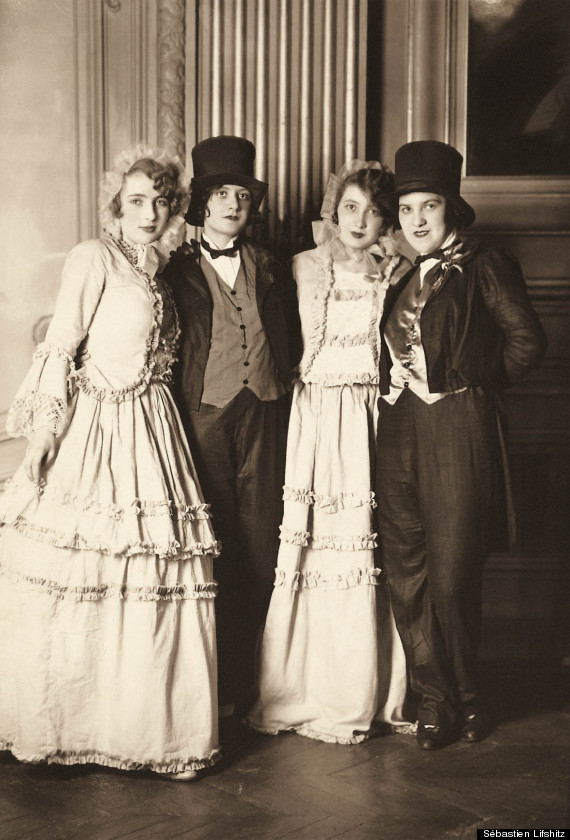 Who are the individuals featured in these photos?I don't know these people -- they are anonymous to me. I can't really even say that each person photographed into the book is gay, except when it's obvious. What I like is that there are different levels of reading these photos -- I would say three levels to be exact. The first one is the pictures of obviously gay single people or couples, the second is the pictures of people which can be seen as "undefined" (we're not sure) and the third level is the ones that are obviously not gay but playing with a gay attitude (cross-dresser, some "garçonnes," etc.). I love the ambiguity and diversity of these pictures. These photographs ask questions. I didn't caption the photos because I don't know quite anything about each of them (no name, no location mentioned most of the time). I wanted to expose them like the way I found them: without any information, like mysterious pictures.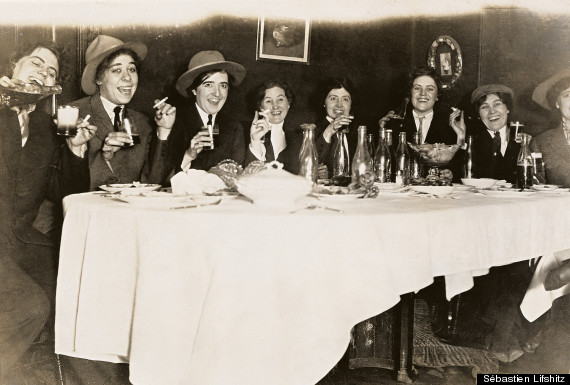 Why are bodies of work such as this important?With each discovery I was stunned, for these images didn't match the official history of homosexuality as it has been conveyed to us. As a teenager, when I dreamed of my adult life, if I stuck to the literature or the few films that existed on the subject, the future promised to be dark. To be gay or lesbian meant belonging to a genealogy of suffering, to have a dramatic, if not a tragic, destiny. Despite the many battles and certain victories that ensued, the homosexual remained a victim in the collective consciousness; a hidden man. Yet, these images, which I've found through the years, were telling another story -- one about a homosexuality without inhibitions, gentle and playful.
The Invisibles: Vintage Portraits of Love and Pride, published by Rizzoli International Publications, will be available on May 20. Head here to pre-order.
Popular in the Community