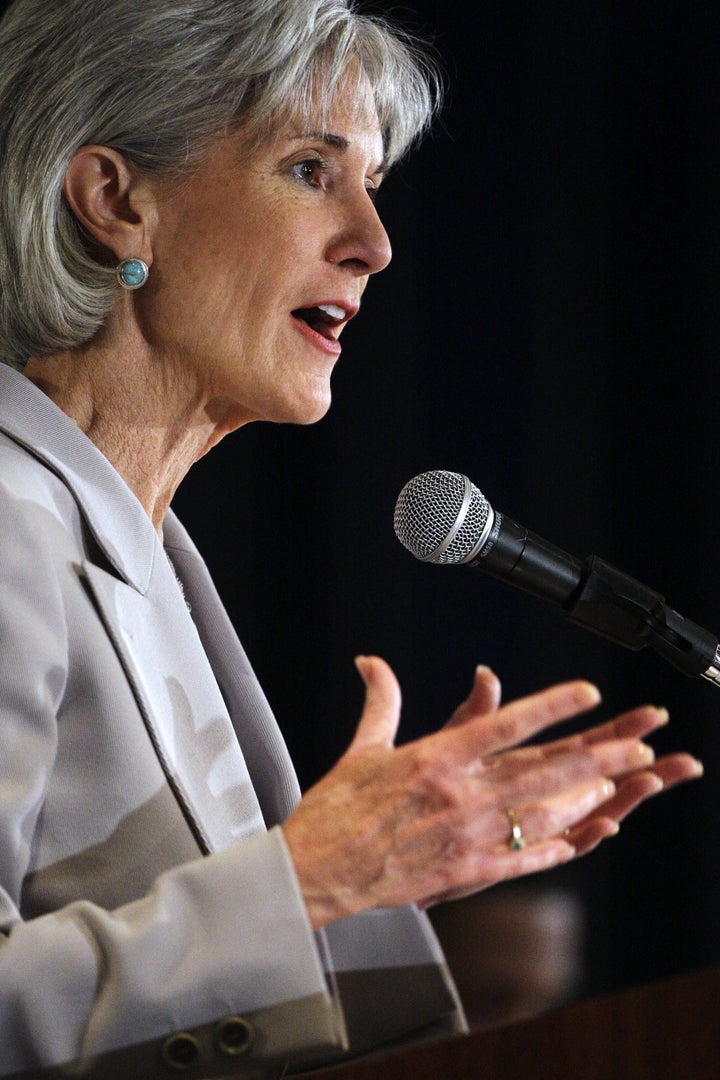 U.S. Secretary of Health and Human Services Kathleen Sebelius spoke Thursday afternoon at the annual luncheon for the National Partnership for Women and Families about how the Patient Protection and Affordable Care Act will benefit women. The law, signed into effect by President Obama in March and to be rolled out over the course of the next four years, includes major health-related provisions such as expanding Medicaid eligibility, subsidizing insurance premiums, and prohibiting denial of coverage based on preexisting conditions.
"With the Affordable Care Act, we're putting women back in control," said Sebelius. "When you look at the full range of women's health needs and the fullhttp://clinton2.nara.gov/WH/New/html/Medicare/Women/index.html range of reforms in this new law, the Affordable Care Act is the best women's health bill since Medicare." Under the status quo, women in their twenties could pay 50 percent more than men for the exact same health insurance, Sebelius told her audience.
But under the Affordable Care Act it is illegal to charge women more for health insurance. The law will prohibit insurance companies from denying women coverage because of a preexisting condition, excluding coverage of that condition, or charging more because of health status or gender. Currently a healthy 22-year-old woman can be charged premiums 150 percent higher than a 22-year-old man, according to White House estimates.
"Being a woman is no longer a preexisting condition!" Sebelius quipped.
The new law creates a more consumer-friendly health insurance market where all new plans will be required to cover essential health benefits like maternity care and eliminates co-payments for essential routine women's services like pap smears and mammograms. The law also ensures women do not need a referral to visit their OB-GYNs and that co-pays do not increase if a patient has to go to an emergency room that's not in their insurance network.
It will no longer be legal to deny coverage to children due to preexisting condition, beginning this fall, though that protection won't extend to all Americans until 2014. A benefit that has kicked in allows young people, who are particularly unlikely to have insurance, to stay on their parents' coverage until they turn 26. Sebelius drew a few laughs boasting, "It lets parents say, 'You can stay on my insurance just not in my house!'"
Women tend to live longer and rely more on Medicare, making up seven out of ten Medicare beneficiaries over the age of 85. "That means no one has a bigger interest in strengthening Medicare than we do," Sebelius said. "And that's exactly what the Affordable Care Act does."
As they dined on salad, salmon and ice cream cake, Sebelius thanked members of the Partnership for Women and Families and their supporters for their work on behalf of women and their loved ones. Past keynote speakers for the organization's annual luncheon include Valerie Jarrett and Michelle Obama.
Calling all HuffPost superfans!
Sign up for membership to become a founding member and help shape HuffPost's next chapter