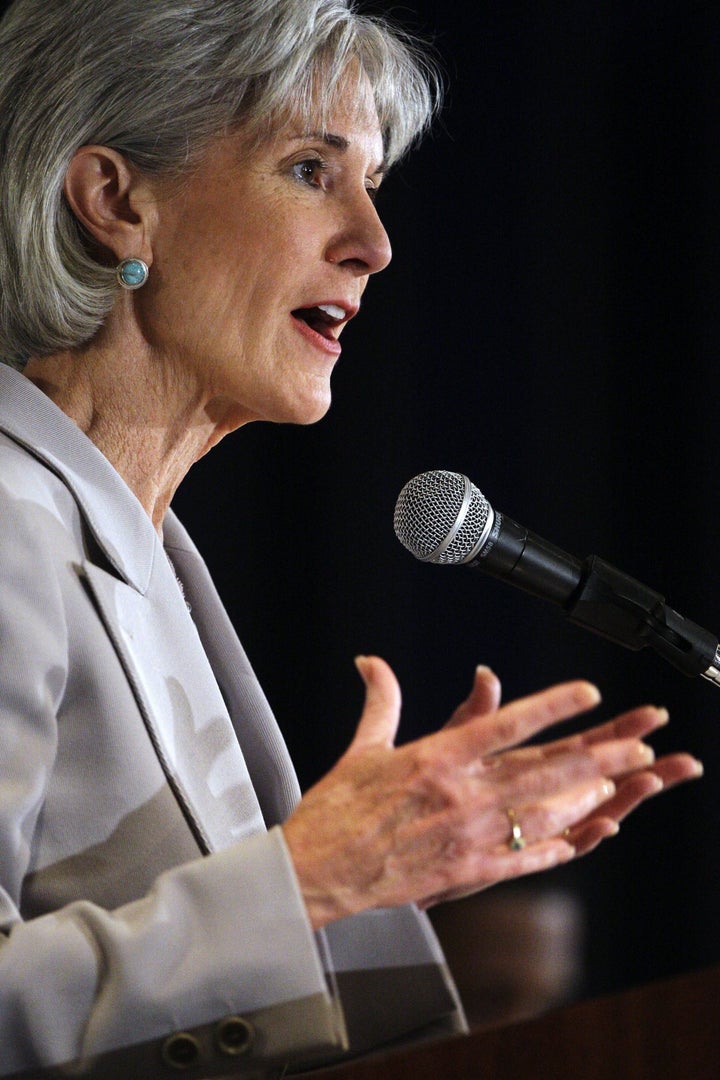 I've now had a few days to cool-down since the announcement of President Obama's decision, made by his Health and Human Services Secretary Kathleen Sebelius, to deny over-the-counter, morning-after emergency medicine ("Plan B") to teenagers under age 17 (many of whom are sexually-active).
Good thing, too. The time to cool-down, that is. Because I was appalled by the president's rejection of the scientific and medical advice he and Secretary Sebelius received, recommending exactly the opposite, received from FDA director, Dr. Margaret Hamburg: the New York Times summed-up succinctly Sebelius' action on the president's behalf: "... no health secretary has [ever overruled an FDA decision] before."
I was on a long-distance drive when I heard this news -- a few times -- as I traversed northeastern Indiana and Ohio, headed towards New Jersey. But, in-between Ohio and New Jersey, lies hundreds of miles of Pennsylvania. Come to find out, as they say in Mississippi, where I was long-distance driving a few days earlier, western Pennsylvania, like Mississippi, is country-music land, 24/7. So, after Loretta Lynn, I bailed, and instead mulled over this latest bit of distressing D.C. news for the women of America.
Here is what the experts said, and President Obama and Secretary Sebelius rejected:
Experts,"'including obstetrician/gynecologists and pediatricians, reviewed the totality of the data and agreed that it met the regulatory standard for a nonprescription drug and that Plan B One-Step should be approved for all females of child-bearing potential."
Colleagues have already written about this "astounding decision;" about how bad it is, both from a policy making standpoint and from a public health standpoint. But since I had the vast and dark reaches of night time western Pennsylvania in front of me, I got to thinking about what else the president's decision portends.
Years ago, my husband handled a legal matter in Kansas, in which he was opposed by none other than then Kansas insurance commissioner, Kathleen Sebelius. My husband's conclusion at the end of the case? (Remember: He lives with a savvy political girl): Kathleen Sebelius is one ambitious political girl, ambitious as the day is long, ambitious as the (long) distance from Topeka to D.C.
And, of course, D.C. is just where Sebelius is, a few years and a governorship later.
Then, there's the other female lead in this drama: Dr. Margaret Hamburg, late of Rudy Giuliani's mayoral administration. She's less overtly politically ambitious than Kathleen Sebelius. For instance, she's never run for office, nor, to my knowledge, ever expressed an interest in doing so. But, make no mistake, she is still politically ambitious, big-time. For Dr. Hamburg has consistently sought, for decades, to hold, (and keep), important appointed positions to public office. And, take it from me, you gotta want those jobs -- bad -- to go through what it takes to get them (and keep them; keep reading).
Even more so when, as in Margaret Hamburg's case, one seeks appointments by important, male elected officials of widely differing political stripes. Her picks in the differing political stripes department? The aforesaid Rudy Giuliani and Barack Obama, as well as Bill Clinton. Margaret Hamburg: A big-time politician, no doubt.
The essence of successful politicians like, say, Margaret Hamburg and Kathleen Sebelius, is three-fold: 1) a willingness to change issue positions when the political tail winds suggest it would be prudent to do so, especially when one wants to maintain position, and seek a bigger one; 2) a willingness, and an unwavering confidence in one's ability to juggle changing circumstances, however nefarious, in order to maintain one's footing for that next round; and 3) see below.
Looks like Kathleen Sebelius selected 1 and 2 when it came to refusing to make birth control, of all things(!), available to girls who desperately need it.
As to Margaret Hamburg, I have no idea what she really thinks about her bosses Obama's and Sebelius's decision, but I do know she's been quiet, (3) for those who want to survive a losing battle to win on another day.
What starts all over every morning is, political girlfriends, the (political) big leagues ballgame. And, what's more, what starts over come break of morn in these big leagues, just like the baseball ones, is a game that is played only one way: the hardball way.
Sometimes, that hardball way is also "winning ugly."
I think that's what Kathleen Sebelius decided to do when someone at the White House told her to nix Plan B; win ugly, that is. She mulled for a minute or two, and then thought: I'm in the big leagues, and I want to stay in them. Please God: No more Kansas farm team ball fields for me.
As to how long Margaret Hamburg's time in the big leagues will be, only time will tell. (We remember -- see above -- that her farm team experience includes the teams of progressive Democrats and of conservative Republicans; useful teammates indeed.)
Meanwhile, for those of you political girls who don't long for the killing fields of Pennsylvania Avenue, remember what Loretta Lynn sang, "I'm proud to be a coal miner's daughter; I never ever thought of leaving Butcher Holler": stay home and stay true.
Popular in the Community