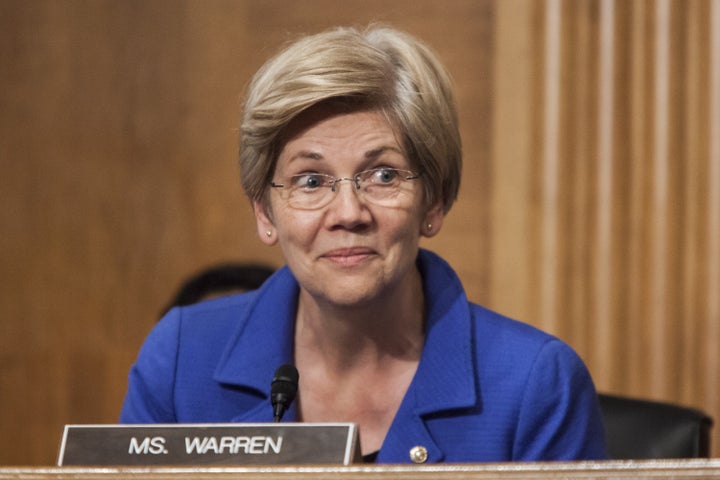 WASHINGTON -- The Securities and Exchange Commission on Wednesday approved a rule requiring companies to the reveal the discrepancy between what their top executive gets paid and what their ordinary workers take home.
The CEO pay rule comes more than five years after Congress ordered the agency to write it under the 2010 Dodd-Frank Wall Street reform law. Companies will now have to disclose the ratio of CEO pay to the compensation of a typical employee -- defined as the median pay level of all workers at the firm.
Supporters of the rule hope it will help pressure companies to improve pay practices for ordinary workers and curb excessive executive compensation.
Corporations lobbied furiously against the measure, arguing it would be too expensive for them to figure out how much their workers made each year. They also pushed for a host of loopholes and other maneuvers that would have made CEO pay appear closer to that of an ordinary worker, such as excluding part-time and foreign workers from the ratio.
"We're glad that the commission finally finalized this rule," said Heather Slavkin Corzo, director of the AFL-CIO's Office of Investment. "It's been five years. It's about time."
White took over at the SEC in April 2013, and repeatedly postponed consideration of the rule. At the SEC meeting Wednesday, she called the rule "controversial" and said it had been subjected to "heated" debate.
"This was not an incredibly complicated rule, despite the effort to make it sound so," said Lisa Donner, executive director at Americans for Financial Reform. "The record suggests that unfortunately, the public campaign keeping up the pressure and demanding that the rule be finalized does seem to have been necessary."
While corporate accountability advocates are generally happy with the final CEO pay rule, it does includes a few loopholes that will help companies skew median employee pay upward. Firms are allowed to exclude up to 5 percent of foreign workers from the calculation. Companies could also exempt employees from the ratio by shifting to subcontracted workers. They can also cherry-pick how many employees are included in their total workforce from any date within the final three months of its fiscal year.
At the SEC meeting on Wednesday, SEC Commissioners Daniel Gallagher and Michael Piwowar -- both Republicans -- said the commission should have simply ignored Congress and not brought the rule up for a vote, noting that there was no formal deadline for implementing the rule. Gallagher said the rule would only benefit investors who made "idiosyncratic" investment decisions.
Under White's leadership, the SEC has dropped plans that would have required corporations to publicly disclose political spending, and has dragged its feet on key rules for derivatives, the risky contracts at the heart of the 2008 banking crash. The agency has also granted big Wall Street banks a host of controversial waivers immunizing them from regulatory consequences after they settled or plead guilty to federal fraud charges.
Popular in the Community