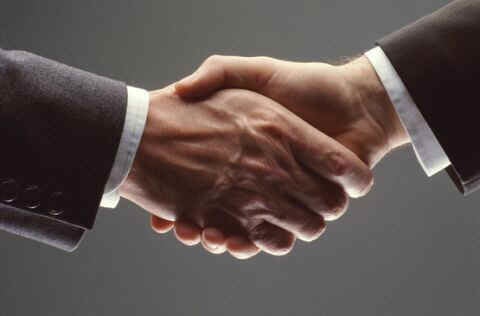 Companies are routinely exempted from the Securities and Exchange Commission's panoply of rules and regulations, as long as they meet certain conditions -- but the agency rarely follows up to make sure that those firms are living up to their promises, according to a new report by the SEC's inspector general.
And more than half of those companies (60 percent) granted exemptions ended up violating the conditions of the SEC's order allowing them that dispensation.
In one example, in May 2010 the SEC exempted credit rating agencies from rules intended to avoid conflicts of interest. Those agencies "have been widely criticized for contributing to the housing bubble and the financial crisis that followed by assigning top ratings to investments tied to toxic mortgages," notes the Washington Post.
In addition to the exemptions that essentially allow firms to violate securities laws, companies can also request "no-action" letters in which the SEC assures them that they will not be targeted with enforcement actions as long as the companies' description of their situation is factual.
Though compliance with these conditions is supposed to be reviewed by an arm of the SEC, "there is also no formalized process for monitoring or ensuring compliance with the conditions and representations in exemptive orders and no-action letters," according to the report.
The IG notes: "Exemptive relief was not intended to provide unrestricted or unlimited relief from the securities laws and rules, however."
Among the exemptions granted by the SEC:
To permit a registered closed-end investment company to make distributions of capital gains as often as monthly in any one year.
To allow funds to make and change subadvisory agreements without shareholder approval.
SEC Delays Trial of Ex-Goldman Exec (Raj's Alleged Tipster)
The most prominent Wall Street executive caught in the government's insider-trading probe got a bit of a break on Wednesday. The trial of Rajat K. Gupta, the former Goldman Sachs director and former head of McKinsey, on charges that he leaked secrets to convicted hedge fund trader Raj Rajaratnam, has been pushed back six months, reports The New York Times.
The SEC, which is bringing the case, has accused Gupta of telling Rajaratnam the confidential information that Warren Buffett's company, Berkshire Hathaway, was about to invest $5 billion in Goldman back in 2008. Gupta's lawyer calls the case "totally baseless."
It's not clear what accounts for the delay, though the Times's Peter Lattman notes that bickering between the Justice Department and the SEC could be involved.
State Regulators Blasted For Helping 'Gut' Consumer Protection
Consumer watchdogs are outraged at a recent decision by state insurance regulators to endorse legislation that they claim "gut[s] a central consumer protection" of health care reform -- saying it could cost consumers billions in higher health insurance premiums and lost rebates.
The legislation would preserve broker sales commissions and allow insurance companies to exclude broker commissions from their administrative costs when calculating how much they spend on health care, says Consumer Watchdog.
The group sent a sharply-worded letter to the National Association of Insurance Regulators, saying that the bill would severely weaken the only explicit consumer cost protection in the federal health reform law -- the requirement that health insurance companies spend at least 80 percent of consumers' premiums on medical care.
Lobbyists Pressure California To Weaken Bill To Enhance Transparency
After some heavy lobbying by health care providers, the California assembly watered down a bill requiring more transparent electronic health records. Originally, the "track changes" bill (SB 850) required doctors to record all changes made to patient health records, as well as who made the changes, and make that information available to patients, reports California Watch (hat tip: NextGov.com).
But after opposition from the California Hospital Association, California Medical Association and California Association of Physician Groups, the bill was weakened and then approved last week.
Offshore Drilling Fines Get Small Bump, But Regulator Wants More
The country's revamped offshore oil drilling regulator yesterday slightly increased fines for companies that violate drilling rules. But the Bureau of Ocean Energy Management, Regulation and Enforcement (BOEMRE) wants Congress to let it raise the penalties much higher.
The bureau raised the civil penalties for violating the Outer Continental Shelf Lands Act from $35,000 to $40,000 per day and the cost of violating the Oil Pollution Act from $25,000 to $30,000 per day, reports the Houston Chronicle.
"Our hope is that new legislation will raise this amount significantly, which would enable us to use the threat and reality of civil fines as viable methods to encourage compliance with offshore oil and gas rules and regulations and meaningfully deter violations," said BOEMRE director Michael Bromwich.
WATCH: GOP 2012 Candidate Cain Won't Name Single Bad Regulation
Republican presidential candidate Herman Cain refused to get into specifics when asked by CNN's Eliot Spitzer to name a single government regulation that burdens businesses or stifles innovation.
Though the conversation remained cordial, Spitzer grew frustrated: "Generalities don't solve problems. Saying you want to get rid of excess regulations sounds good but it doesn't mean anything if you can't tell me which one, Herman. So tell me - -which one?"
Cain promised Spitzer, "The next time I come, I will have a specific one for you."
In addition, Cain conceded that he had not read the list of rules highlighted by President Obama's regulatory review this past spring, which required government agencies to submit those regulations which are duplicative or unnecessary -- "I have not seen the report," said the former pizza magnate.
REAL LIFE. REAL NEWS. REAL VOICES.
Help us tell more of the stories that matter from voices that too often remain unheard.