A handful of Republican governors are taking a stand after residents in more than 40 states filed secession petitions with the White House website's "We the People" program.
"I don't think that's a valid option for Tennessee," Tennessee Gov. Bill Haslam (R) said on Tuesday, the Tennessean reports. "I don't think we'll be seceding."
A petition to secede submitted by Jason B. (no last name provided) of Harrogate, Tenn. surpassed the 25,000 signatures needed within 30 days to undergo White House review.
Alabama Gov. Robert Bentley (R) also signaled opposition to a secession petition filed by a resident in his state on Tuesday.
Alabama Live reports that the Republican governor's spokeswoman, Jennifer Ardis, said, "Governor Bentley believes in one nation under God. While there is frustration with the federal government, Governor Bentley believes that states can be great laboratories of change."
She continued, "As our leaders in Washington look for strategies to address America's financial challenges, Alabama is working hard toward saving a billion dollars annually by right-sizing government. We can disagree on philosophy, but we should work together to make this country the best it can be. Our nation's leaders can look at states like Alabama as they work to get our country back on a better and more prosperous track."
The petition filed by Mobile resident Derrick B. (no last name provided) has received more than 25,000 signatures.
The Dallas Morning News reported on Monday that Perry's press secretary said the governor "believes in the greatness of our Union and nothing should be done to change it" and added, "But he also shares the frustrations many Americans have with our federal government. Now more than ever our country needs strong leadership from states like Texas, that are making tough decisions to live within their means, keep taxes low and provide opportunities to job creators so their citizens can provide for their families and prosper."
Several years ago, however, Perry declined to rule out the possibility that Texas could secede from the United States if significant changes weren't made to the nation's economic policies.

"There's a lot of different scenarios," he said at a Tea Party rally in 2009, CNN reported at the time. "We've got a great union. There's absolutely no reason to dissolve it. But if Washington continues to thumb their nose at the American people, you know, who knows what might come out of that. But Texas is a very unique place, and we're a pretty independent lot to boot."

The Texas governor raised eyebrows when he said, "When we came into the nation in 1845, we were a republic, we were a stand-alone nation," adding, "And one of the deals was, we can leave anytime we want. So we're kind of thinking about that again."

Last year, Perry sought to clarify his position on the issue during an interview on Fox News. He pointed out that he "never used" the term "secession" in discussing the matter and said that he had "no idea" why anyone would suggest otherwise.
Here's a list of states where residents have filed secession petitions in the wake of the presidential election: Alabama, Alaska, Arizona, Arkansas, California, Colorado, Connecticut, Delaware, Florida, Georgia, Hawaii, Idaho, Illinois, Indiana, Iowa, Kansas, Kentucky, Louisiana, Maine, Maryland, Massachusetts, Michigan, Minnesota, Mississippi, Missouri, Montana, Nebraska, New Hampshire, New Jersey, New Mexico, New York, Nevada, North Carolina, North Dakota, Ohio, Oklahoma, Oregon, Pennsylvania, Rhode Island, South Carolina, South Dakota, Tennessee, Texas, Utah, Virginia, Washington, West Virginia, Wisconsin and Wyoming.
Counter-petitions to strip citizenship of individuals signing onto petitions to secede and exile them have also been filed with the White House website.
Efforts to secede are nothing new. Here's a look back at previous attempts: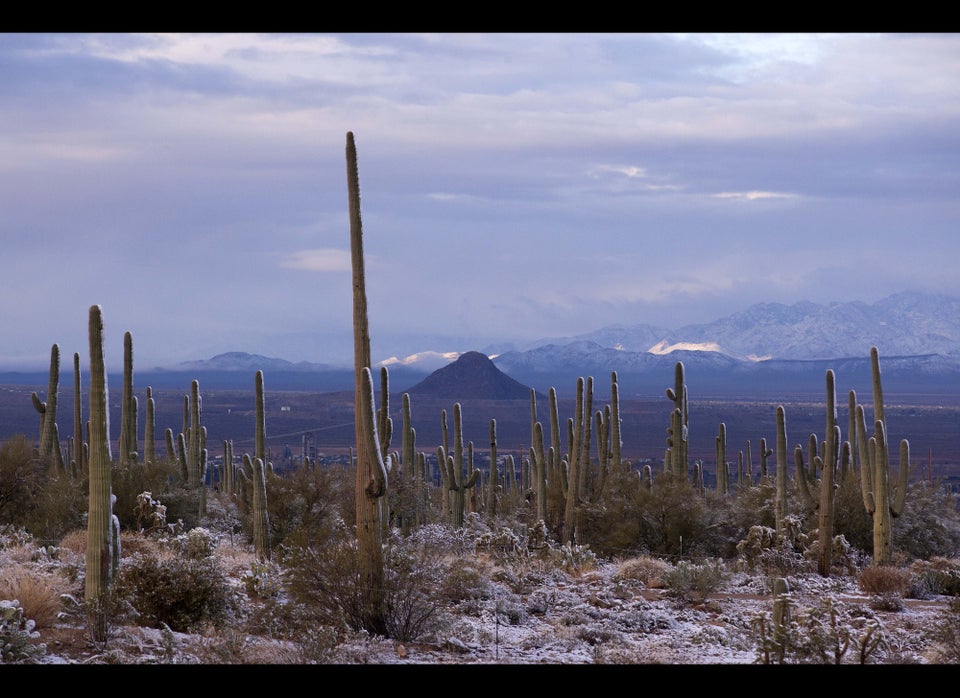 Secession Attempts
Popular in the Community