Emanuel? Emanuel? Emanuel?
Mayor Rahm declared that today's Blackhawks celebration would give everyone in the city a chance to "feel like Ferris Bueller's Day Off." In honor of the unofficial official holiday, we asked our Second City family to share their all-time favorite Chicago flicks.
Based off a Mamet Play, screenplay by Second City's own Tim Kazurinski, and featuring Jim Belushi in his finest role. "Where did she develop her personality... a car crash?" -- Ronnie Feldman, Product Director, RealBiz Shorts
Hot, sweaty heroes. I watched it twelve times in the theater the summer it was released. - -Lisa Linke, Lead Facilitator, Second City Communications
Greatest film soundtrack, period. -- Chrissy Borne, Account Coordinator, BizCo
I can quote the whole damn thing. -- Dujuan Pritchett, Head Stage Manager, Training Center
Who could argue with the wisdom of Jake and Elwood? "It's 106 miles to Chicago, we got a full tank of gas, half a pack of cigarettes, it's dark... and we're wearing sunglasses." -- Scott Zoll, Account Director, BizCo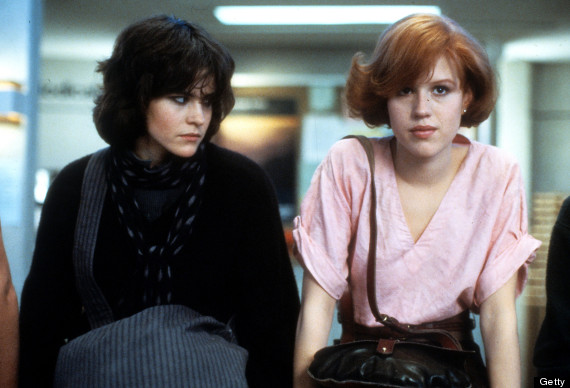 "That man... is a brownie hound" -- Andrea Miller, Group Events & Catering Manager
The reason for a lot of childhood nightmares as I realized none of the movies had children actually playing in them. -- Chris Redd, TourCo/SCN Contributor
When the bobsled is carried over the finish line, the sobbing commences. -- Heather Whinna, Manager
It's the movie Chicago deserves, but not the one it needs right now. -- James Dugan, Box Office
Chicago's never looked more cinematic. It's the perfect stand-in for Gotham. -- Steve Kakos, VP, Second City Communications
Captures a perfect day in Chicago in an hour and a half. -- Tyler Alexander, VP of Digital Media
"The guy did a Peter Pan right off of this dam, right here." -- Nancy Fast, SCTC Student Services Coordinator
A movie where the only morally upstanding characters are offscreen and unseen. --John Hartman, National Touring Company Member
Because coffee is for closers, and it's Mamet. -- Jeremy Smith, Associate Producer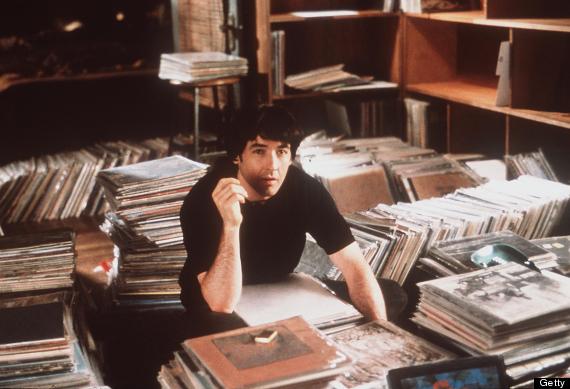 Because I was that mix-tape guy. -- Kelly Leonard, EVP, The Second City
It made me fall in love with not only Chicago, but also John Cusack's inner monologue voiceovers. -- Emily Walker, National Touring Company Member
There's a Frisbie/Big Star poster hanging in John Cusack's apartment. -- Jocelyn Geboy, Box Office
"Buzz! Your girlfriend! Woof!" -- Jessica Antes, Second City Training Center, Youth and Teen Programs Assistant
Kevin vs. the "Wet Bandits" -- Patrick Loughman, Freelance Video Producer
My fourth grade husband, Macaulay Culkin, would be miffed if I chose anything else. --Casey Pilkenton, Account Coordinator for Second City Communications
"Suck brick, kid!" -- Meghan Newman, Reception
Great basketball story in the greatest basketball city. Also, I'm a pretentious ass. -- Rob Gornik, Box Office
It gave us the greatest Cubs player of all-time, Jimmy Dugan, and the one and only Marla Hooch...what a hitter! -- Eddie Mujica, National Touring Company Member
"I can say hello in a lot of different languages. Not yours, but a lot of them." While it spends only a brief time in Chicago, as DeNiro/Jack Walsh learns, it's the work you do here that will benefit/haunt you forever. -- Joseph Ruffner, Associate Producer, Touring & Theatricals
Because I can't figure out how Julia Roberts drives from Winnetka to the Loop in such a short about of time! In rush hour. -- Jeff Gandy, Youth Program Manager
It taught college-me that it's ok not to get the guy, because there will always be a fabulous gay man to catch you when you fall. -- Emily Walker, National Touring Company Member
A Night in the Life of Jimmy Reardon
River Phoenix performs beat poetry, scores with no less than three girls, and crashes a 57 Buick racing the L. -- Billy Bungeroth, SCN Creative Director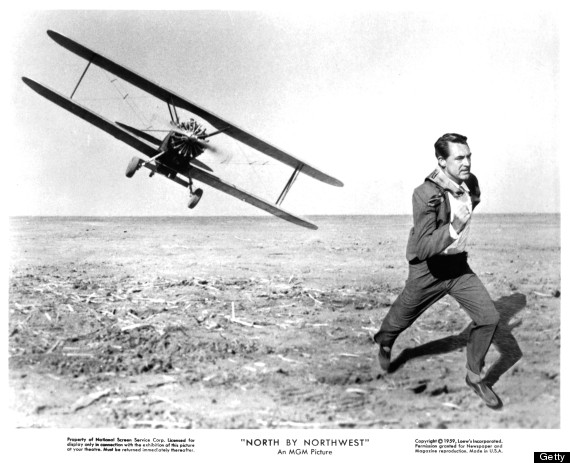 Because Hitchcock is a genius, and Grant is one helluva sexy man. -- Kerry Sheehan, President, Training Center
Because my dog just died. -- Griffin Wenzler, Box Office
Italians and Irish mixing, Twin Anchors, Pro-Organ Donation and David Duchovny. -- Katie Rich, Main Stage Actor
"Dong, where is my automobile? Auuutomobiiiile? -- Adrienne Kerwin, Executive Assistant, Second City Communications
Jack Lemmon and Tony Curtis stumble upon the Valentine's Day Massacre. Hilarity ensues. --Kristina Felske, SNC Contributor/BoatCo Alumni
Newman and Redford. Pant. Pant. -- Rachael Mason, Head of Advanced Improvisation
Only movie I've loved that involved time travel. -- Claire Swanson, Box Office
"Take this quarter, go downtown, and have a rat gnaw that thing off your face." The scene was filmed in my elementary school. -- Liz Kozak, SCN Editor-in-Chief
John Candy's unbreakable china. -- Pete Parsons, Groups Concierge
Baseball bat to the head. -- Ed Furman, SCN Contributor
Zang! ("Excellent" in Cantonese) -- Tiffany Smith, Manager of Group Sales
As a kid it taught me that if you lie enough, people will love you. -- Chelsea Devantez, National Touring Company Member
Not a big fan of the movie, but I could watch the paperboy falling off his bike and the kid wiping out while ice skating all day long. -- Nikki Pierce, SCN Contributor
Do you agree with our list? What would you add? Let us know what your favorite Chicago movies are!