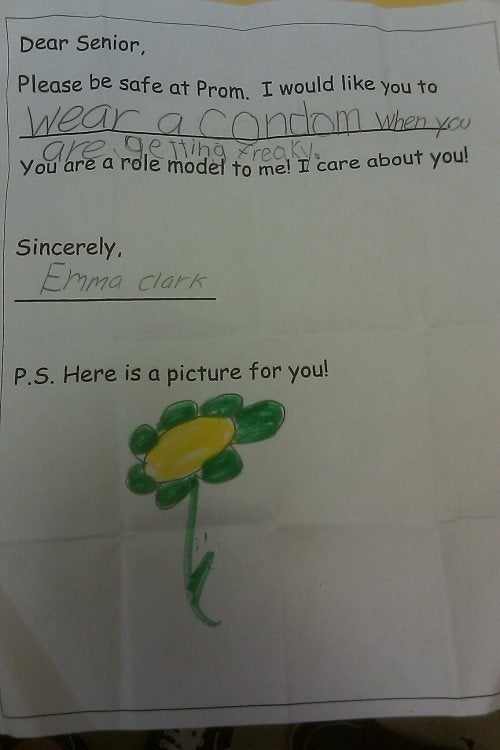 This spring as America's teenagers get all gussied up and head off to Prom, it's important they know how to be safe. After all, Spring is in the air, hormones are running wild and older brothers are readily available to buy booze. Who will be the one to tell these kids how to not end up regretting what should be an awesome night?
Based on the precariously filled-out worksheet below, we find the best person to teach teens about prom safety is definitely second grader Emma Clark. Redditer FaceForest posted this hilarious gem over the weekend on Reddit and we just had to share it with our readers.
Oh, and in case the solid advice for seniors isn't enough, how about the adorable drawing of a flower at the bottom? This has to be far more effective than those corny PSAs.
Related
Popular in the Community