At least eight high school football players have died since the beginning of this football season. This sad news has caught the attention of three members of Congress who last week introduced legislation to do something about it. On this week's "The Second Half" podcast, Rep. Cedric Richmond (D-La.) joins Huffington Post sports reporter Travis Waldron and NFL veteran Donté Stallworth to detail the High School Football Safety Study Act and why it's imperative for legislators to take on a problem that's attracting more awareness than ever.
"When our kids are leaving and going to football games and not coming home, it's a problem," Richmond said (skip ahead to the 28:00 to hear him).
The NFL and NCAA, he added, also have a role in addressing the issue of football safety and players' deaths at the high school level -- a problem doctors and trainers have said states and school districts aren't doing enough to combat.
We also discussed the role college athletes played in bringing about major changes during protests at the University of Missouri (go to 4:00 for that), and HuffPost congressional reporter Laura Barron-Lopez joins us to describe controversy over the Pentagon spending millions of taxpayer dollars on military tributes at pro sporting events (that's at 20:00). Plus, the best of the NFL this week -- and what to look forward to next weekend.
This podcast was produced, edited and engineered by Peter James Callahan and Adriana Usero, with assistance from Christine Conetta.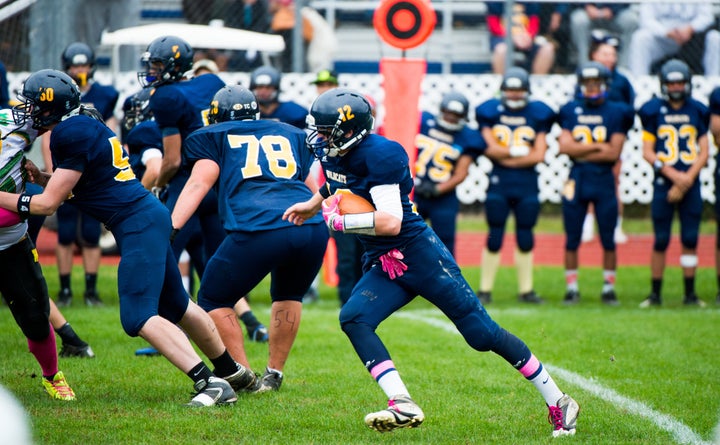 REAL LIFE. REAL NEWS. REAL VOICES.
Help us tell more of the stories that matter from voices that too often remain unheard.