"You never get a second chance to make a first impression." - Ad copy for Botany men's suits, 1966.
Though technically it counts as Tribune Publishing's second impression, the unveiling of its new corporate moniker this week--"tronc"--is causing a lot of people to wonder what was wrong with the original name, which has stood in good stead for more than 100 years. Undoubtedly Tribune Publishing has created a powerful attention-getting device with its new name.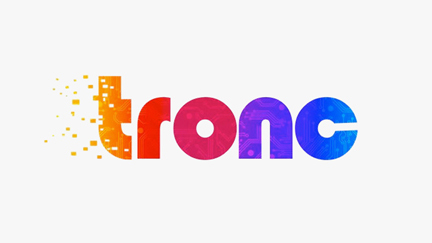 But is this really the kind of attention it wants?
While corporate name changes are hardly unusual, the rationale behind this particular shift is a little murky; there doesn't seem to be any overarching reason for the change. When Landor is approached to help out with these kinds of situations, it is often due to a corporate merger, acquisition, or the spinning off of an entity, as was the case recently when we helped create the Arconic brand following Alcoa's decision to split off some of its business units. But in this case, no such circumstances have been announced.
The genesis of the odd-sounding and strangely constructed tronc name is said to be derived from "Tribune online content." But one might also see a truncating (troncating?) of the word "electronic," another nod to the rise of digital media, perhaps.
The media holding company owns multiple daily newspapers, including the Chicago Tribune, Los Angeles Times, and Baltimore Sun. It goes without saying that the web- and app-based versions of those publications are part of its family as well. So it's good that the newspaper publishing company--which fits in an industry traditionally slow to adapt to technology--is making this leap. But maybe a little longer of a look was in order before making the leap a reality.
tronc executives must have thought about how the new wordmark would look. And someone in a meeting somewhere must have said it out loud. In fact, they might have sat through a few episodes of HBO's Silicon Valley before pulling the trigger, because the new name is right in line with some of the dead-on mockery of the fictional tech companies and start-ups mentioned on the show, such as Hooli and Aviato. Not to mention that from now until whenever, some poor receptionist is going to have to spend their days answering the phone, "tronc. How may I direct your call?"
A main voice behind the new name is tronc's chief technology officer Malcolm CasSelle, who said in the kickoff presentation of the new brand, "This is the future of journalism, this is the future of content. It doesn't get much better than that."
I'm pretty sure it could be better than tronc.
Marc Hershon is Senior Manager of Naming and Verbal Identity at Landor. The Second impression, anyone article is ©2016 Landor. It originally appeared in the Landor blog.
Calling all HuffPost superfans!
Sign up for membership to become a founding member and help shape HuffPost's next chapter