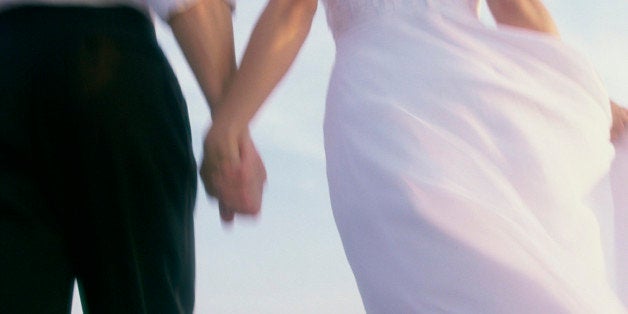 Talk to any married person about second marriage and he or she will say something that makes me roll my eyes every time:
"If I ever got divorced, I would never get married again."
Wow, does that bug me. I'm not kidding when I say that every married person says that, to which I reply, "Every married person says that," and "How do you know? You don't because you aren't divorced."
The same people also say, "What's the point of marriage unless you want kids?" There are countless divorced and/or single men and women who feel the same way.
The Case for Second Marriage
I'm pretty sure the statistic for the divorce rate of second marriage is higher than 70%. And I can't imagine second marriage is easy, especially if there are kids and ex's in the picture. In other words, second marriage is not the Brady Bunch.
From what I have heard, it is very trying at times, complicated, and there are explosive situations happening almost on a daily basis. The kids don't want to be clumped together, one of the kids doesn't like her dad's new wife, the new wife gets hurt because one of the kids didn't want her to come to her chorus concert, the ex-husband of the new wife calls and goes off on his ex-wife's new husband for saying something he thought was inappropriate to his kid. The list is endless, and the drama causes lots of tension between the new couple, regardless of how much in love they are.
I once had a woman tell me she has been married to her second husband for 25 years, and that although they have always been happy, there have been issues stemming from the kids and their ex's throughout the marriage. An example: she told me that her husband's son didn't talk to her for a whole summer several years ago. The kid (who was 14 at the time) just decided he didn't like her anymore and that was it. Another woman told me that the first year of her second marriage was "the hardest year of my life."
So, why the heck would anyone want to be in a second marriage, especially after reading what I just wrote? Because there are so many wonderful reasons to consider second marriage.
If you liked marriage before, you will like it even more with the right person.
In my opinion there are two types of people: those who like being married and those who don't. It doesn't matter whether you are still married or divorced, you either liked being married or you decided you didn't. Those who have never been married (let's say 50 year old bachelors), they have chosen not to get married, probably because they just don't want it. So, if you liked being married, but were just married to the wrong person for you, half the battle is over, because at least you know you liked being married -- living with someone, sharing a home, working together to raise kids, etc.
Divorced people want a do-over! Most divorced men and women have some pretty bad memories of their marriage. So, does that have to be it? Don't I get a second chance? Those who want to get married again probably want the chance to make good memories, possibly learn from their mistakes and do it right this time.

We want that connection. I don't care what anyone says, you can wear a ring, live in the same house and ACT like you are married, and it isn't the same as actually being married. There is a bond, a connection, a promise that comes with a marriage certificate. It's not as easy to walk away. The commitment is concrete in a marriage.

There are no right or wrong answers, and I am not judging anyone who chooses not to get married after divorce. Some people are so hurt that they just won't allow themselves to be put in that situation again. Some people are at peace with being alone or even just having a committed relationship without the ring and the papers.
As someone who has been divorced for nine years, I still have a romantic, hopeful outlook when it comes to love, and I would absolutely love to be married again. But here is the key.
You can't rush it or you end up marrying the wrong person. Wait for the one. The one that feels so right in your gut, that makes second marriage seem like a no-brainer, fully knowing all of the drama you will have to put up with.
It is definitely the situation that makes a second marriage right, and timing plays a big factor. But it truly is the person who makes it right.
Wait for him or her, and if that person doesn't come, then second marriage wasn't meant for you. And, don't let anyone pressure you into second marriage -- not the person you are dating, your family, or even yourself. In other words, don't just get married again because you want to be married or you feel like "it's time," or you feel like you have to because you have been dating for four years. If you do that, you will most likely be looking at another divorce.
In closing, if you are a divorced person who wants to get married again, don't let anyone take your dream away. Don't listen to those who say, "Why do you need it?" Instead, listen to your heart and your gut. If second marriage feels right, I say let him or her fully have you and your heart and don't hold back. Because, divorced people are allowed to have a fairytale ending, too.
Jackie Pilossoph is the author of her blog, Divorced Girl Smiling, and the comedic divorce novels, Divorced Girl Smiling and Free Gift With Purchase. She also writes feature stories, along with the weekly dating and relationships column, Love Essentially" for Chicago Tribune Media Group local publications. Pilossoph lives in Chicago. Oh, and she's divorced.
Related