Michael T. Slager may not be the only North Charleston police officer who gets arrested after shooting and killing Walter Scott.
The second officer who arrived on the scene after Slager gunned down Scott should face legal consequences, according to a predominantly African-American legal group.
In a statement obtained by the Boston Globe, the National Bar Association said officer Clarence Habersham should suffer repercussions for failing to mention in his report that Slager appeared to drop something near Scott's body, possibly his Taser.
Before video called his account into question, Slager said in his police report that he and Scott fought over possession of the Taser, and that's what led him to open fire.
The bar association also criticizes Habersham for not performing CPR, or at least waiting several minutes before doing so.
"In his report, Habersham does not describe Slager's actions but said that he gave aid to Scott and tried to give directions to the scene," the group said. "However, there is no evidence on the video that shows Officer Habersham, or anyone else, administered CPR to Mr. Scott."
Rev. Al Sharpton also said Habersham deserves punishment.
"Given what I've seen, he certainly should be held accountable," Sharpton said, according to the New York Times. "What charge, I don't know. But certainly he should not walk away without facing some accountability in the justice system."
The calls for Habersham's arrest come as a newly released audio recording apparently reveals Slager laughing after the shooting.
In the recording, Slager can be heard asking an unnamed senior officer what would happen next.
"They're gonna tell you you're gonna be out for a couple of days and we'll come back and interview you then," the senior officer is heard saying in the clip. "They're not going to ask you any kind of questions right now. They'll take your weapon and we'll go from there. That's pretty much it."
The senior officer also urged Slager to write down his recollections of the incident.
"The last one we had, they waited a couple of days to interview officially, like, sit down and tell what happened. By the time you get home, it would probably be a good idea to kind of jot down your thoughts on what happened," he advised. "You know, once the adrenaline quits pumping."
"It's pumping," Slager said, laughing as he spoke.
Before You Go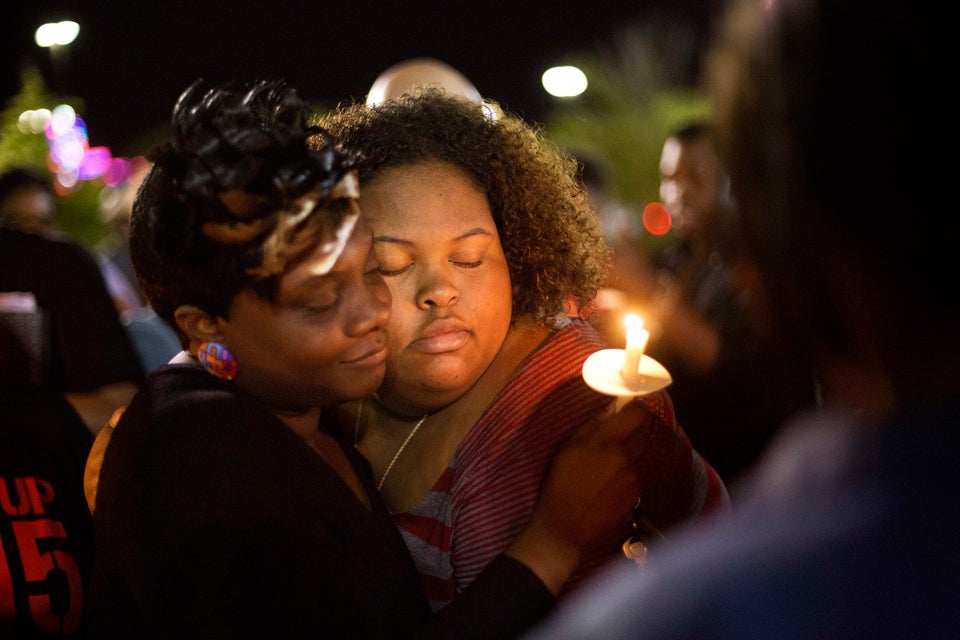 Walter Scott
Popular in the Community