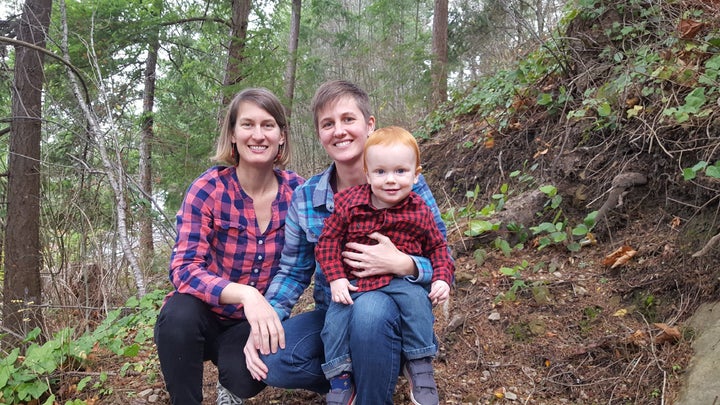 My son Finn was born in October 2016 ― a politically tumultuous year, to put it lightly. Shortly after he was born, Donald Trump was elected president. As a gay, married woman and a new mother, I, along with many others, feared what might become of our country under this new administration.
I wondered if the status of my marriage would be affected or if it could even be nullified in the near future. I wondered about my health insurance. But most of all, I wondered if my relationship to my newly born son would be legally recognized.
Because we used an anonymous donor from a sperm bank and Michelle's egg ― and because Michelle carried and gave birth to our son ― I have no genetic connection to Finn. But at the time, I didn't worry about my parental rights because Michelle and I were married. I was also actively involved during the pregnancy ― going to checkups, ultrasound appointments, and helping during my son's birth.
Then, in February 2017, a lawyer came to speak at a queer parenting group I was in. She told me that my parental rights might be in question. She mentioned something called a "second parent adoption" and suggested I look into one.
A second parent adoption (also called a "co-parent adoption") is a legal procedure that allows a same-sex parent, regardless of whether they're married to a partner, to adopt her or his partner's biological or adoptive child without terminating the first parent's legal rights.
I was Finn's "second parent."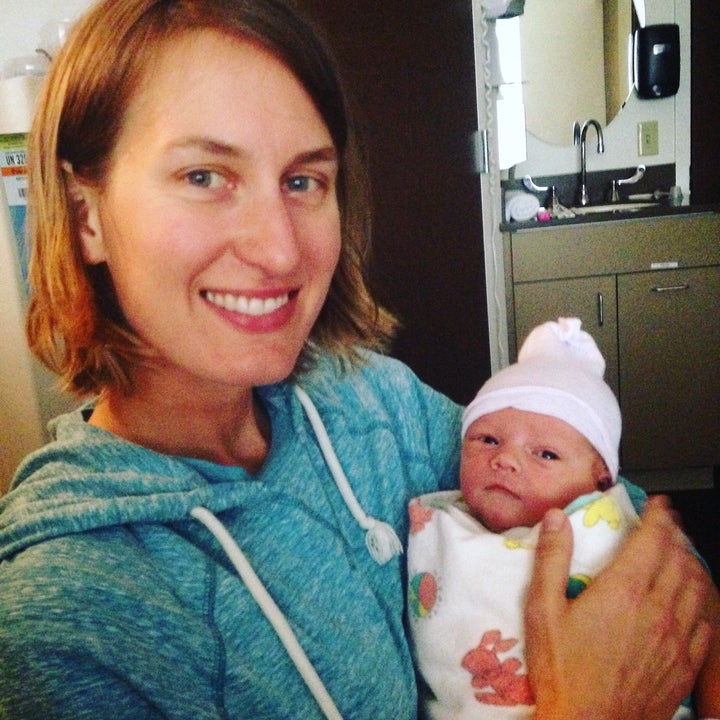 "But what about my son's birth certificate?" I asked. In Washington, I could be ― and was ― listed as my son's parent. The lawyer said that the legal lines were still murky and that I could end up without protections I needed ― and deserved ― as Finn's mom. I was upset that marriage was not enough and that I found myself in this situation solely because I'm gay. But I quickly realized that there wasn't much I could do about my circumstances.
Parenthood was a responsibility that I did not take lightly. I was Finn's mom now, and forever. I wanted the legal system to recognize that ― to recognize me ― and thought I had taken all the necessary steps to make sure it did. But, I was wrong. If my rights were in jeopardy, then surely I needed to do whatever I could to make sure that I was legally recognized as my son's parent ― and I needed to do it ASAP.
After doing some research, I discovered that discrimination based on sexual orientation or gender identity is still legal in the majority of states. If I ever moved out of the "gay friendly" Northwest, my parental status might go unrecognized or be challenged. If our family went on vacation somewhere that did not recognize my relationship with my son, and he got sick, I could be denied access to his medical records, or not be able to make important decisions about his welfare. And even though we get along, Michelle's relatives could fight for custody of Finn if she died. Sure, these scenarios may be unlikely, but they could happen.
I looked like a parent. I felt like a parent. I did everything a parent does. But was I legally a parent? The answer was still unclear.
I discovered that adopting my son was the only way I could fully protect my parental rights, as an adoption legally recognized in one state must be legally recognized in all the others. I discussed adopting our son with Michelle, and had her full support. But one of the things she was most concerned about was money ― how much would the adoption cost? Would we be able to afford it? I ultimately decided that it didn't matter. Whatever the cost, I would figure it out. So, I began the complex process in March 2017.
First, I attempted to compile all the necessary legal documents myself because it was cheaper than hiring a lawyer. I attended a free class on second parent adoption led by some badass female lawyers in Seattle. Although the class made me feel less alone in my ordeal, the paperwork still seemed daunting. What if I didn't correctly dot all of the "i"s or cross the "t"s? Would my case be delayed or thrown out?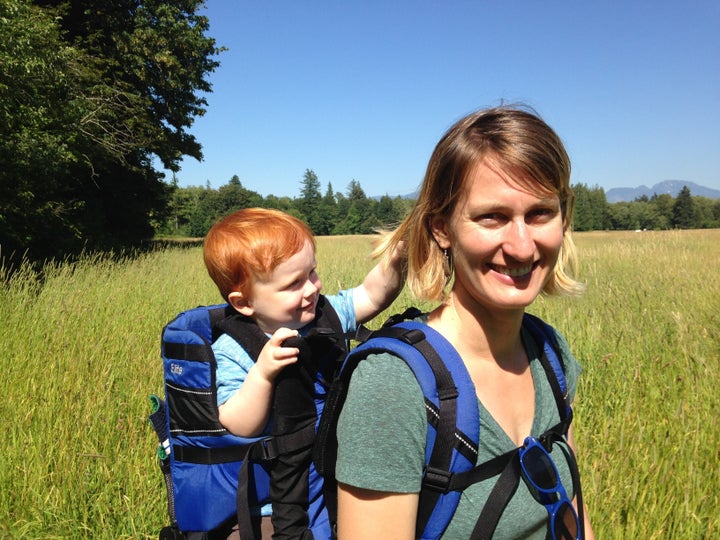 I decided I did need a lawyer to help me. Eventually I found one who had previously worked with gay parents and she agreed to help. Unfortunately, the lawyer passed me off to a junior lawyer in her firm via email a week after we met. I had to advocate that I wanted the documents to say "second parent adoption," not "step-parent adoption." Neither label felt right ― my son was not the product of a split relationship, but the creation of a joint vision ― but there wasn't anything I could do about that. Although already incredibly disillusioned with the process, all I could do was think, Ah, well. What was I expecting? and cross my fingers, continue to move forward, and hope for the best.
Still, I couldn't get that term ― "second parent" ― out of my head. In a heterosexual relationship, parents just get to be called mom and dad ― there is no "first" or "second." Not only was I considered "second," but I was being forced to navigate a complicated, confusing, and expensive legal system to be seen as a legitimate parent, something I already was. I felt like I was being told that I was lesser than ― that I was unequal ― and it made me furious, but I had no choice but to continue down the path I'd started.
I soon learned one of the worst parts about second parent adoption is that you're required to undergo a visit from a social worker. Typically, the state sends someone to your house to ask a variety of personal questions while poking around your home. The system is set up to protect vulnerable children from lackluster, absent, or unfit parents, so I understand the need to thoroughly vet applicants for adoptions. But I couldn't help but feel upset. I was already a parent! I was already taking care of my baby just fine! Why should I have to go through such an invasive experience?
Fortunately, some of my queer friends told me about a social worker who, in lieu of an at-home inspection, met with potential adoptive parents in her office. Even though the visit was less intrusive, I was still nervous while she asked me many intimate questions about my family, my relationship with my wife, and my financials. After an hour ticked by, I got up, pulled my credit card out and paid her $500. At least someone was financially benefitting from my situation, I thought.
"I was being forced to navigate a complicated, confusing, and expensive legal system to be seen as a legitimate parent, something I already was. I felt like I was being told that I was lesser than ― that I was unequal ― and it made me furious, but I had no choice but to continue down the path I'd started."
Next, I was told I needed to submit to a physical exam. This, too, was mind-boggling to me. When two straight people have a child, no one asks them to step on a scale or prove their mental capacity ― they just go for it. So why was I expected to see a doctor to prove I could be ― and was ― a good parent? I didn't even know what to expect because I had no idea what to ask for ― or what the doctor could be looking for. My legs dangled off the end of the exam room table as the doctor placed her cold stethoscope on my chest, looked in my ears, and examined my throat.
After the uncomfortable visit with a social worker, my stiff exam from a medical doctor, and an awkward ― though fairly unremarkable ― meeting with my child's pediatrician, my lawyer submitted all the necessary documents. I was relieved, but I couldn't help but feel sort of embarrassed about the whole thing. I found myself hesitating to tell my straight friends and other people I knew because I didn't think they could understand ― that the adoption process took something from me. My privacy. My dignity. My hope for equality. And even though Michelle had been a supportive partner, I was the one calling lawyers, going to doctor appointments, and making sure the documents were being sent in. There was an incredible loneliness to the entire experience.
Eventually, I got a court date. My family and I entered the courthouse and walked through its metal detectors. Not the most welcoming ambiance, I thought. We rode the elevator up a few flights, then sat on a hard, wooden bench where I nervously waited for a lawyer I had never met in person. My palms began to sweat as I imagined her holding a small piece of my fate in her hands.
A few minutes later, a well-dressed woman approached us and introduced herself as my lawyer. She looked younger than me and I instantly found myself wondering if she had kids of her own. I wondered if she knew what it meant to be, feel, and identify with the word parent.
We entered the small courtroom and then everyone else cleared out, as adoption proceedings are closed to the public. A man of about 60 walked to the bench. He wore an official black robe, signifying he was in charge. He was curt ― ready for business ― and I took a deep breath as my hearing began.
I didn't know what would come next. I tried to follow my lawyer's lead. I let her do the talking. My lawyer briefly made her case and then the judge asked me a few questions. And, before I knew it, we were done. The entire hearing lasted no more than 10 minutes.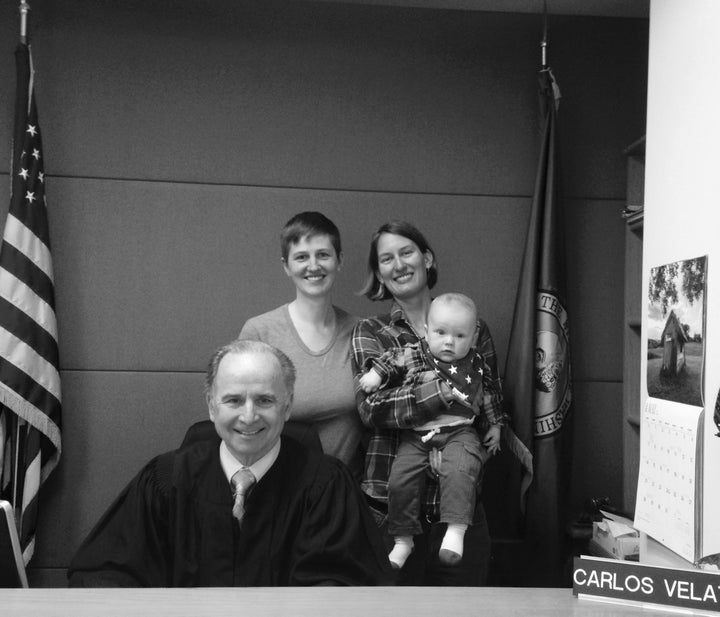 The court reporter suggested we take a picture ― I guess I was supposed to be happy. My wife, my 7-month old son and I huddled behind the bench. It felt odd to be on the opposite side of where I had just been standing ― like I wasn't supposed to be there.
Snap. The camera flashed. And it was over. I was officially ― and legally ― considered Finn's mother.
I would do anything to protect my child. But the experience reminded me that I do not have the same inherent rights ― parental or otherwise ― as non-queer people. I love my wife. I love my son. Should I be financially penalized or have my privacy invaded because of these things? We shouldn't have to jump through hoops to gain access to the same protections as our straight counterparts ― or prove that we're worthy of loving and taking care of our children. I used to hate that term, second parent. But instead of letting those two words define me, I'm making them my own. I'm owning my role as a second parent, and proudly saying, that love is love.
Lora Liegel is the founder of "Second Parent," a project that helps celebrate non-bio moms, "second parents," and queer parents. For more information, find @secondparent on Instagram and Facebook, or visit www.second-parent.com.
Do you have a compelling personal story you'd like to see published on HuffPost? Find out what we're looking for here and send us a pitch!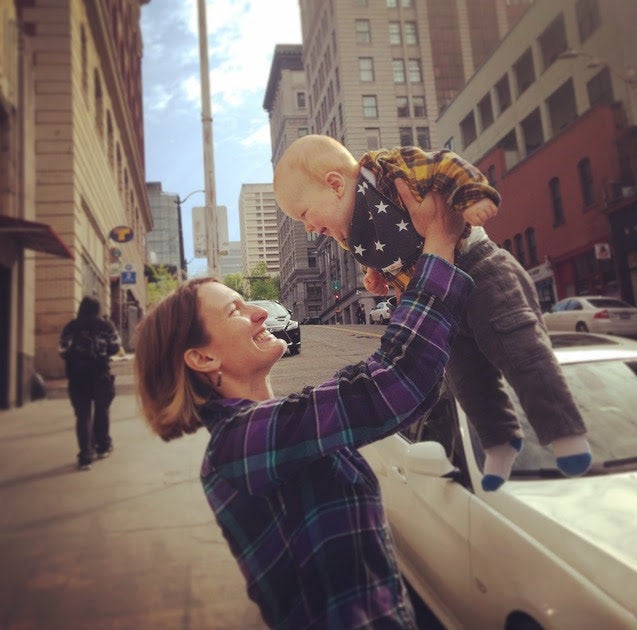 Popular in the Community