It's a bird, it's a plane ... it's a super lucky man!
A Minnesota contractor who found a rare Superman comic book that sold for $175,000 this week discovered another vintage Man of Steel comic in the walls of the same house.
David Gonzalez recently unearthed a copy of Superman #4 from the spring of 1940, ComicConnect.com COO Vincent Zurzolo told The Huffington Post on Friday. The comic could be worth between $500 and $5,000, Zurzolo estimates.
"It's amazing to me that he's still finding stuff," said Zurzolo, who has been in touch with Gonzalez since ComicConnect hosted the bidding for the first find.
Gonzalez previously told ABC News that he had come upon another antique issue that featured Superman fighting dinosaurs, but he had yet to identify it. Zurzolo explained there was a delay because Gonzalez took some time to locate the cover.
The front of Superman #4 shows Superman holding up collapsing columns with Lex Luthor in the foreground. In the story, Superman battles a pterodactyl reproduced in Luthor's lab, according to Comic Book Religion.
(Story continues below)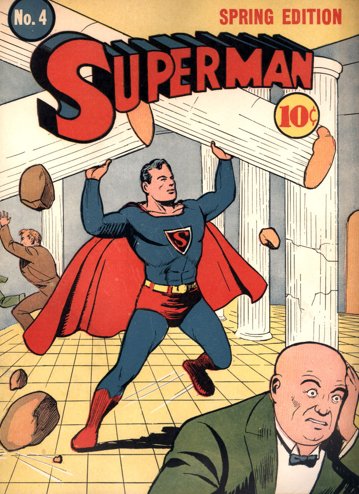 A copy of Superman #4 (not the one found by Gonzalez). The issue can fetch up to $5,000, one expert says. Credit: ComicConnect.com
The last Zurzolo heard, Gonzalez had not decided whether to sell it.
Incidentally, his superhero fortune comes amid the opening of the Superman screen reboot, "Man of Steel."
A married father of four from Hoffman, Minn., Gonzalez earned the envy of collectors everywhere when he found a copy of Action Comics No. 1 -- the highly prized 1938 debut of Superman -- as he scraped through ceiling insulation of a dilapidated house he was renovating, according to Associated Press. This week an anonymous bidder snatched it up at a price that went up, up and away from the original estimate of $150,000.
Gonzalez's knack for unearthing relics has not gone unnoticed. The mayor of one town has asked Gonzalez to inspect three houses there for possible valuables, Zurzolo said.
Related
Before You Go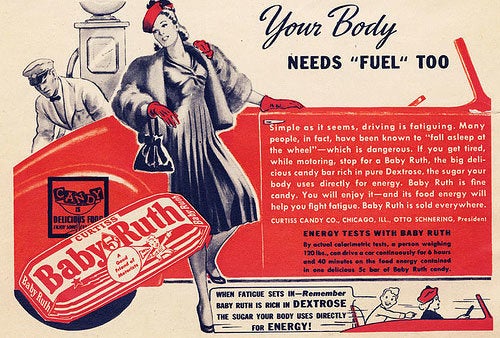 Vintage Food Ads That Would Never Run Today
Popular in the Community