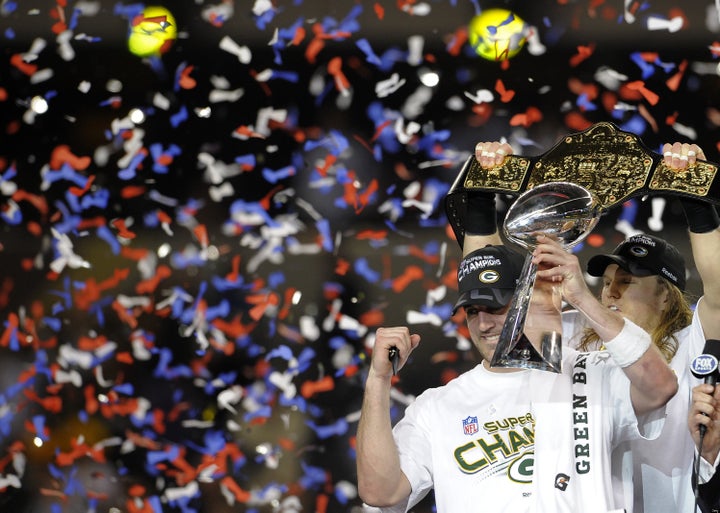 Consumers not only like choice, they expect it. If you buy something, you should be able to do whatever you -- legally -- want to do with it. The seller doesn't have the right to tell you what to do with your purchase. If you buy a Ford Focus, you have the right to drive it, park it, or sell it, and Ford doesn't interfere in any of these things.
So it seems strange that the live entertainment industry wants to take away consumer choice. I'm specifically referring to paperless ticketing.
Here's how paperless ticketing works. When a fan goes to purchase entry to an event, they don't get a physical ticket or even an electronic file they can print out. Instead of a ticket, the fan must bring the credit card they used to make their purchase and a valid form of identification. The credit card then gets scanned at the gate, and if the credit card matches the transaction, the fan gets in.
Paperless ticketing may seem convenient for the fan, but the way it's done today, it takes away the fan's choice to transfer or resell a ticket they've purchased in any way they want. Why is this? First, paperless tickets often are sold without the ability of the buyer to give them away or resell them. So let's say you buy a paperless ticket to a concert when they first go on sale, often many months in advance of the event -- then your plans change as the concert gets closer, and you can't go. Or, as happened last year with U2, the band cancels its original tour due to illness and reschedules for a later date which you can't make. Under the current paperless ticketing system, you will be out of luck as you will be prohibited from giving away or reselling those tickets.
Maybe you want to buy some tickets for your niece as a gift. Under the current paperless ticketing system, you can't do that either, unless you plan on accompanying her to the concert. Or, let's say you can't go, and you hear of someone in your office that wants to attend. You'd be willing to sell them the tickets for what you paid for them -- but you'd also be restricted from doing this as well.
While transfer and resale of tickets are sometimes allowed, there are restrictions there too. Most prominently, the fan will only be able to sell the ticket via the company that issued it in the first place. That means that if someone bought a ticket to the John Mayer concert last year and couldn't use it, they could only resell their ticket on Ticketmaster's website and only then if they sold it at the original face value.
That may sound like a fair deal -- but what happens to all those extra convenience and shipping fees the fan paid via Ticketmaster? Frankly, the fan is left holding the bag for the extra costs, which can sometimes equal up to 15 percent of the face value of the tickets.
Of course, the reason I care about all of this is because my company, StubHub, is the market leader in the so-called secondary ticket market where tickets are resold. We are a marketplace, facilitating the open exchange of tickets between buyers and sellers, and it's a model that consumers love, precisely because of the convenience and choice it offers. We couldn't have been successful over the last 10 years if fans did not choose us for their ticketing needs.
Unlike the primary ticketing market where fans have only one choice of ticketing company -- often Ticketmaster -- when they buy from the box office, there is plenty of choice in the secondary ticket market. If a fan doesn't like what they find on StubHub, they can choose Craigslist, TicketNetwork and the secondary ticketing sites run by Ticketmaster: TicketsNow and TicketExchange. That level of competition is why we at StubHub are always focused on improving our service. We pride ourselves on providing the highest levels of customer satisfaction among all ticketing companies, primary and secondary.
Just as fans appreciate having choice for where they buy their event tickets, they also appreciate having choice in what they do with those tickets. In fact, based on independent research conducted by Wakefield of 1000 event-goers 18 and over, 95 percent believed that a ticket to an entertainment or sporting event is like any other commodity they purchase and own -- once you buy it, you have the right to use it yourself, give it away or sell it.
Given this, why is the current method of paperless ticketing still in place? Because companies in the live entertainment industry believe that artists and sports teams, not fans, should have the choice of what fans do with their tickets after they purchase them. These companies include ticketing companies like Ticketmaster and its parent Live Nation Entertainment, who keep telling fans how convenient paperless ticketing is, without telling them what rights they're losing in the process.
Luckily, there's a way for all fans to fight back by supporting an organization that is working to preserve and protect our rights and interests as live-event fans called the Fan Freedom Project. I encourage all fans to check out the site to learn more about ticketing issues and to voice their opinions.
Calling all HuffPost superfans!
Sign up for membership to become a founding member and help shape HuffPost's next chapter