The past several months have not been kind to the World Bank. From the emergence of China's Asian Infrastructure Investment Bank (AIIB) to the revelations concerning its record on forced resettlement, headlines have not been boding well. And this week will not be an exception. Once again, the World Bank has stepped in a mess of its own making. And once again, we -- on the outside looking in -- can only hope that Bank President Dr. Jim Yong Kim and the Bank itself take a hard look at the facts at issue and make the changes necessary in order to restore a measure of trust and confidence in this global lending and development institution.
In a report titled "The Suffering of Others," Oxfam, Bank Information Center, and other civil society organizations find that over the past 5-6 years the Bank's main private sector arm, the International Finance Corporation (IFC), is lending the bulk of its money (roughly $36 billion) to financial institutions like commercial banks, private equity funds, and hedge funds. On top of that, the IFC's share of overall Bank spending has been growing exponentially. In fact, the IFC now represents about half of the World Bank Group's total spending.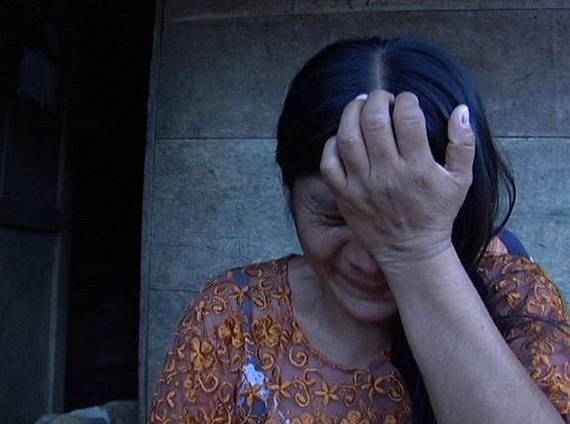 Photo caption: An indigenous woman in Monte Olivo, Guatemala, whose community has suffered repression linked to an IFC-backed project (Photo credits: Santiago Botón, TeleSUR Guatemala)
But why should any of this be of concern? The World Bank is tasked with lending to developing states to help fund projects for the public good: hospitals, transportation networks, power grids, etc. These are the basic building blocks of a successful, sustainable, independent nation. But funding coming out of the IFC to third parties is money that is out of the direct control of the Bank. It can go toward everything and anything and does not need to stand up to much public scrutiny. That explains why several projects funded by the IFC have come under fire for their alleged implication in human rights abuses. Today's report remarks that: "Instead of development benefits, local communities have endured displacement, loss of livelihoods, fear, violence, criminalization and repression."
How did this come to pass? How can this represent the norm at the World Bank? With no one allowed to watch, that's how. The IFC does not make its contracts with outside private lenders public so they need not endure external vetting and review.
A brief example of the sorts of dealing the IFC is involved in comes from Honduras in 2009. IFC loaned $15 million to a local agribusiness, Corporacion Dinant. This is a company that has been accused of taking part in violence against farmers in northern Honduras. "Local people reported house raids, warrantless arrests, sexual violence, theft, intimidation, destruction of property, and other forms of abuse of authority," today's report reads. In addition, in 2011, IFC loaned $70 million to Ficohsa, a local Honduran bank, whose third largest client was Dinant. While Dinant denies any role in the violence and human rights abuses, the IFC's independent monitoring group said in a 2014 report that the "IFC took insufficient measures to identify activities where Ficohsa was exposed to environmental and social risk." Not a ringing endorsement for the IFC.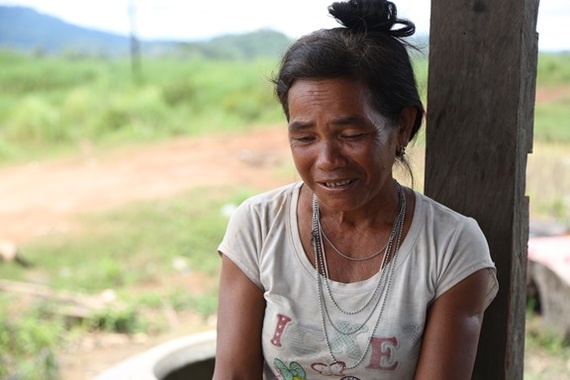 Photo caption: On a sliver of land surrounded by a HAGL plantation, Mam Sen of Inn village refuses to leave the land which has been in her family since her great grandparents (Photo credits: Equitable Cambodia)
As today's report makes clear, the World Bank needs to take back full control of its lending, and this needs to be done in a public and open way. Lending directly to local institutions with local expertise that can be effectively tapped for an improved return on investment is not a bad strategy by itself. But this cannot be done in the shadows behind closed doors. Doing this work in public and not keeping contracts secret helps to build trust between local communities, lenders, the Bank, and the outside groups that are trying to make sure everything is on the up and up. Certainly, lending to institutions that do not have human rights abuses on their record should not be too high of a bar to meet. This must be standard operating practice.
Much like the recent news about Bank resettlement practices, this is a highly important and pivotal moment for the Bank. We hope and trust it will absorb this report and make the necessary changes. We hope it does not ignore the report and get defensive. No institution as large and influential as the World Bank is going to be perfect. And that is why no institution as large and influential as the World Bank can be above honest constructive criticism.
Popular in the Community