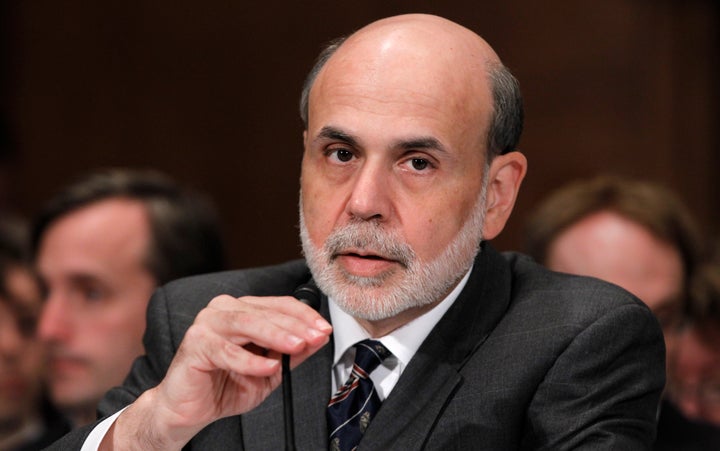 Of secondary interest is that Bloomberg takes home this story thanks to the efforts of the late, great Mark Pittman. This week's disclosures are the fruits of a lengthy legal battle that Bloomberg has waged with the Federal Reserve, which began with Pittman's 2008 FOIA requests. Pittman, who passed away in November of 2009, produced some of the bailout era's most important pieces of reporting -- including this one, in which he described in detail the terrible deal that American taxpayers got in the whole process.
Speaking of, you definitely are going to want to scroll down in the Keoun/Kuntz piece to see for yourselves what sort of collateral your major financial institutions are permitted to put up in return for $1.2 trillion of your money:
As the crisis deepened, the Fed relaxed its standards for acceptable collateral. Typically, the central bank accepts only bonds with the highest credit grades, such as U.S. Treasuries. By late 2008, it was accepting "junk" bonds, those rated below investment grade. It even took stocks, which are first to get wiped out in a liquidation.

Morgan Stanley borrowed $61.3 billion from one Fed program in September 2008, pledging a total of $66.5 billion of collateral, according to Fed documents. Securities pledged included $21.5 billion of stocks, $6.68 billion of bonds with a junk credit rating and $19.5 billion of assets with an "unknown rating," according to the documents. About 25 percent of the collateral was foreign-denominated.
For those playing at home, that's the equivalent of you going to the bank for a loan and putting up a garbage sack full of whatever you found in the trunk of your car for collateral. And it's not like ordinary Americans can't use a little liquidity of their own, seeing that "12.87 percent of mortgage loans on one-to-four-unit homes were 30 days or longer past due or in the foreclosure process at the end of the second quarter."
At this point, it would probably interest you to know that the $1.2 trillion secretly loaned to banks with junk as collateral is "about the same amount U.S. homeowners currently owe on 6.5 million delinquent and foreclosed mortgages."
Popular in the Community