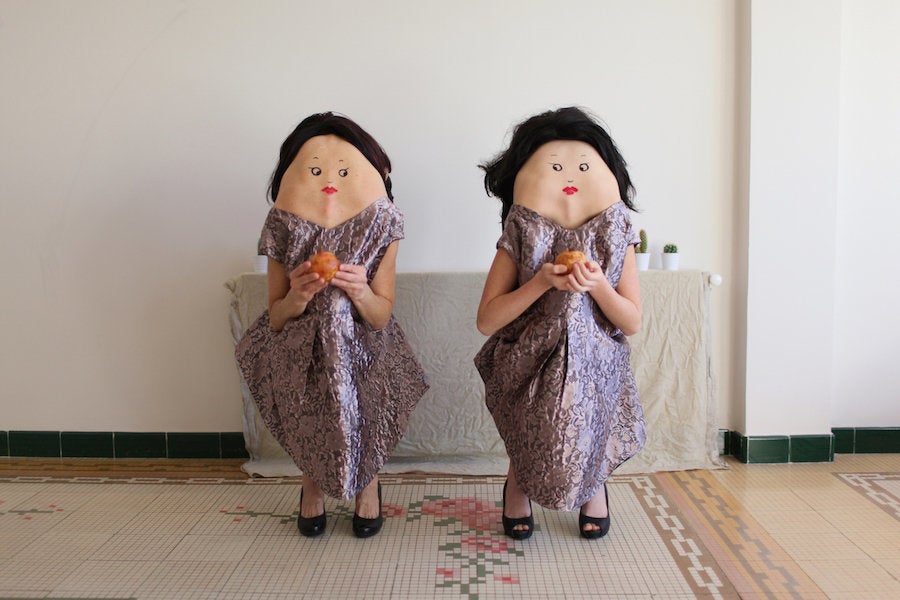 Sometimes, we all need a friend.
Thankfully, all you need is a pen of some kind to bring your very own secret friend into existence. And, of course, a human back. This groundbreaking discovery is the work of Spanish artist Ana Hell, a contemporary surrealist artist who dabbles in mad science and new species generation. 
"This project started when I was working on another creative photoshoot, experimenting with body positions to create eye-tricking illusions," Hell explained to The Huffington Post. "One of the positions suddenly clicked and my mind drew a face on the figure. I had a 'Eureka' moment and ran to grab an eyeliner and drew two circles on my first Secret Friend."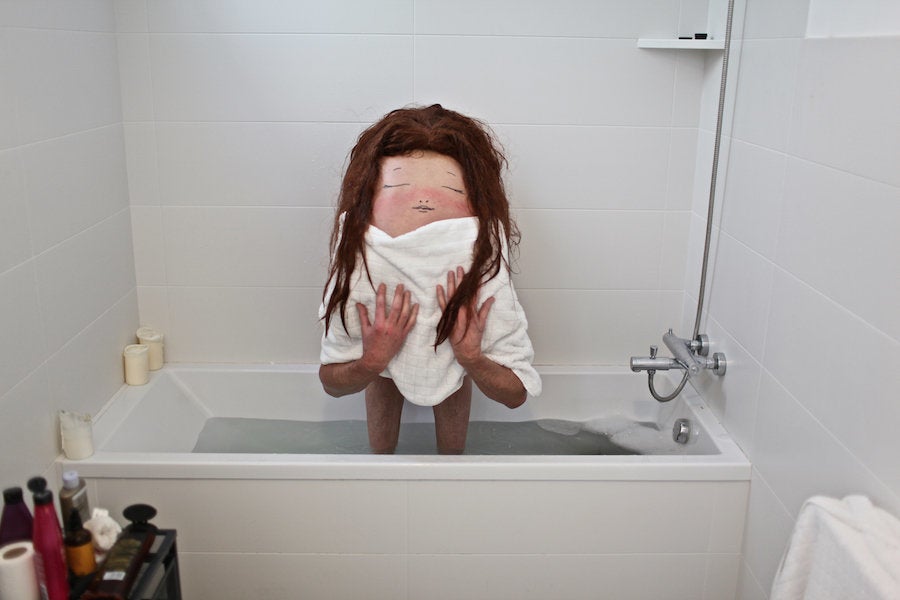 Using the human body as a canvas, Hell drafts cartoonish expressions on her subjects' backs, bending their bodies just so, to hide their upper halves. The result is a new breed of oompa-loompa-like figures that wear your clothes, cook you snacks, and want to cuddle all the time! (Maybe I'm projecting...)
"'Secret Friends' is an entirely new species placed in ordinary, even banal situations and photographed with simple lighting," Hell said. "I think that the simplicity of the photograph makes the character a lot weirder and more 'real', it's kind of like if a cartoon had come to life."
Keep bringing the cartoons to life, Ana. Never stop.  
Calling all HuffPost superfans!
Sign up for membership to become a founding member and help shape HuffPost's next chapter