Flowers shower many of our life events. Little may we know that the same flowers we toss down aisles or deliver to our loved ones are grown in secret Colombian gardens by female farmers often stripped of proper pay and trade unions. The process is long and tedious and one we take for granted when we toss them in the compost when the petals start to fall. Federico Hewson wants the world to know about the process and is ensuring that the seeds being planted by female farmers are being fairly traded. Across oceans, farmers select seeds to sustain their income through agriculture. The power of seeds is unstoppable and for us at The Pollination Project, we are grateful to be able to provide those seeds.
Please help us in celebrating out seven newest grantees ready to change the world!
Laura Edwards and Kylie Fackrell, VGN Summer Camp 2016, Port Talbot, United Kingdom. A camp provides like-minded young people to connect while advocating for animals and discovering their impact on the world.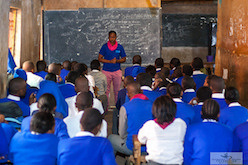 Victor Odhiambo Wasonga, Leadership Development and Entrepreneurship, Nairobi, Kenya. Youth who have failed to pursue a university degree come together to gain skills in career guidance, entrepreneurship and leadership.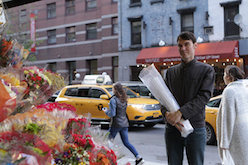 Federico Hewson, Hidden Flowers, Teaneck, New Jersey, USA. Fair-trade practices are shared to best support the flower importation and florists in Colombia.
Wilson Masaka Magambo, Wilsen Initiative, Nairobi, Kenya. In and out of school youth find their voice through sports and talents.
Tom Mong'are Nyandago, Bosamaro Ward Community Seed Bank Project, Nyamira County, Kenya. A community-based seed bank serves as an education center that provides extension services to farmers along with affordable seed selection.
Do you, or someone you know, have a project in mind to help bring justice to all things across the globe? We accept grant applications every day of the year. We are humbled to learn about visionaries across the globe and are inspired as to what they are doing to spread peace and sustainability... One seed at a time.
Popular in the Community