 The revealing look at Goldman's "Multi-Strategy Investing" group by Bloomberg's Max Abelson cites dozens of people who formerly worked at the unit. It paints a picture of a stand-alone proprietary trading division very much like the one lawmakers tried to eliminate through the 2010 Dodd-Frank financial industry reform act. One former employee is quoted describing it as functioning "very much like a hedge fund." The group's existence appears to skirt the edges of the Dodd-Frank law by focusing only on longer-term investments. Rules proposed in 2011 to implement the so-called "Volcker rule" portion of Dodd-Frank that bars trading by the banks on their own behalf make an exception for cases where investments have a maturity higher than 60 days.
Bloomberg's findings also stand at odds with statements made by Goldman CEO Lloyd Blankfein during a July question-and-answer session before the Economic Club of DC, where the executive was asked if it was fair to say most of Goldman's profits arose from proprietary trading.
"We're such good marketeers we set up other groups in the firm that didn't interact with clients. And they became proprietary traders who didn't interact and just put on risks that they wanted," Blankfein said then. But, he added, "when the writing was on the wall two years ago for that, we shut off that activity." Michael DuVally, a Goldman Sachs spokesman, is quoted in the Bloomberg piece as saying the bank has "made changes to the strategies this business historically has employed to bring them into compliance with our current understanding of the Volcker rule" and that "if the final rule requires additional changes, we'll make them." Goldman Sachs is only the latest of the large U.S. banks to be caught running proprietary trading desks that conform to the margins of proposed regulations even after high-level bank executives made statements suggesting they were done with prop trading for good. In May of last year, JPMorgan Chase and Co., which had also claimed to have ended prop trading, surprised investors, regulators and policymakers by revealing a massive loss at its chief investment office, revealing it was using the division as a place to take bets backed by the bank's balance sheet. JPMorgan still maintains the CIO's activity can be broadly understood as "hedging," which is allowed under Dodd-Frank rules. It's no surprise banks have been reluctant to part with their prop trading units. Besides sometimes being highly profitable, those desks allow banks to put to use the cash deposited into accounts by both retail and investment clients, which has soared since the financial crisis killed off the global investment boom in 2008. Without those units, banks would have to withdraw from the worldwide asset casino and stick to making corporate loans or investing in low-yielding government securities.
Support HuffPost
The Stakes Have Never Been Higher
Related
Before You Go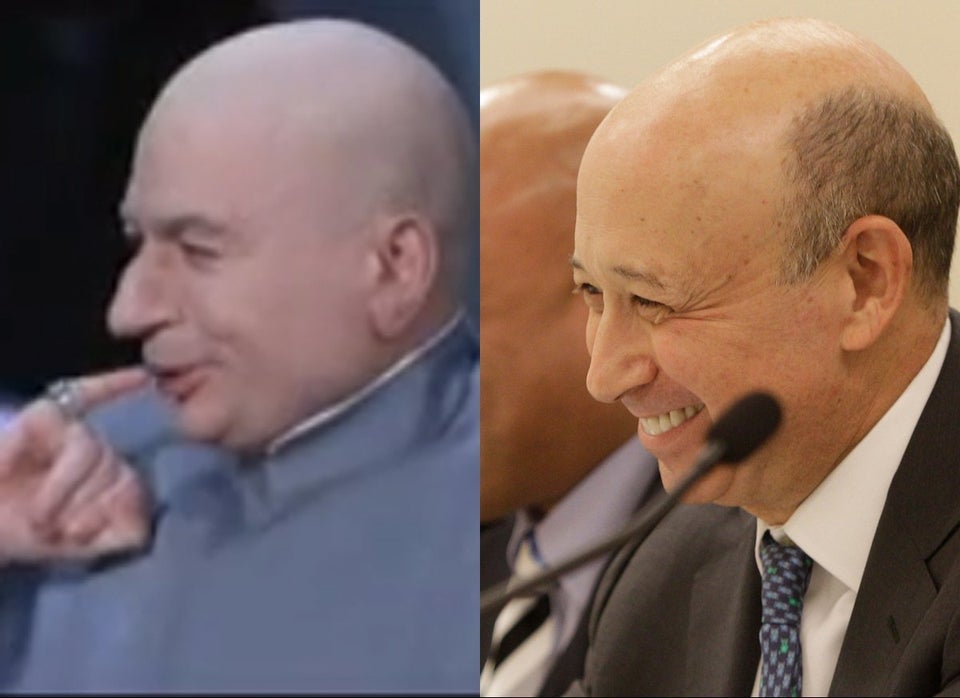 CEOs Who Look Like Villains
Popular in the Community