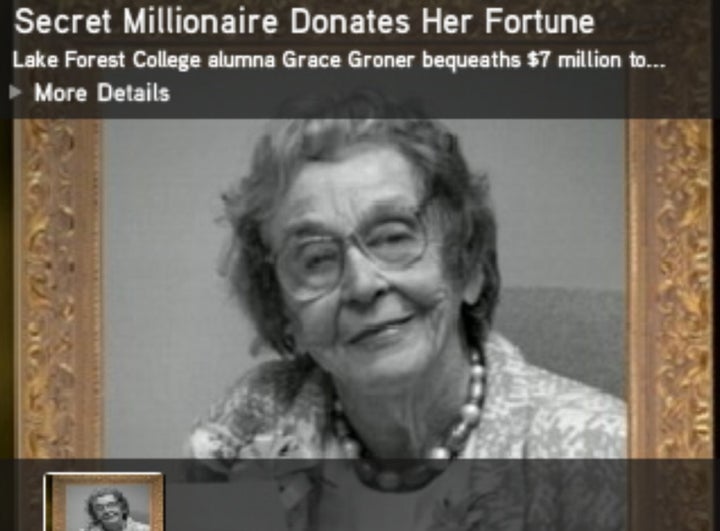 Grace Groner lived frugally in a one-bedroom house. According to the Chicago Tribune, she rarely made large purchases, and her house was decorated plainly with some furniture and an antique television.
When she passed away at the age of 100, her alma mater, Lake Forest College, was astounded to find that Groner had left them $7 million dollars.
From the Chicago Tribune:
Groner's estate, which stemmed from a $180 stock purchase she made in 1935, was worth $7 million.

The money is going into a foundation that will enable many of Lake Forest's 1,300 students to pursue internships and study-abroad programs they otherwise might have had to forgo. It will be an appropriate memorial to a woman whose life was a testament to the higher possibilities of wealth.