They say never trust a skinny chef, but the fact is, to stay healthy when you're a chef means you have to work twice as hard. People come up to me all the time and ask how I stay the way I am, and it's no secret. The first lesson a chef needs to learn is how to handle a knife; the second is how to be around all that food. (And I've learned both the hard way.) Sure good genes help, but it also takes a lot of work on my part. I'm an avid runner and play soccer every weekend, but I also have to constantly watch what I eat and I'm always thinking about how to balance my meals.
On a typical day, I've usually eaten 15 things before lunch. By morning I've tasted the fresh vegetables that have come from the farms, a spoon of sauce here, fresh corn bread out of the oven there, and a dish of say, fried chicken. The lifestyle of a chef is being around food all the time, and it's the late night eating and drinking that comes with the job that can be a real killer. Chefs don't eat at normal hours so the only time you feel like you really need a meal is after service, when you're exhausted and just crave something to help you wind down.
So how do I combat getting my weight out of control? By thinking about balance throughout the day. If I know I'm going to an evening event where there will be rich (but delicious) appetizers being passed around, I'll eat light for lunch like a salad with a bit of protein. Or if I've been sampling sweets from the Nook or couldn't resist a burger during the day, I make sure to keep it simple at night. I've said this many times before, but if I indulge in a lot of meat one night, I'll make sure to eat vegetarian later in the week. It not only helps me stay fit, it's also great for our environment.
To help you throughout your busy week, here are 10 quick and easy recipes you can make for dinner that are delicious, healthy and take advantage of the freshest produce of the season. Some dishes will take less than 30 minutes to prepare while others can be made ahead and assembled or reheated in no time. Want more? I've also included five dinner roundups from FoodRepublic.com that will ensure you don't have to make the same dish twice next month.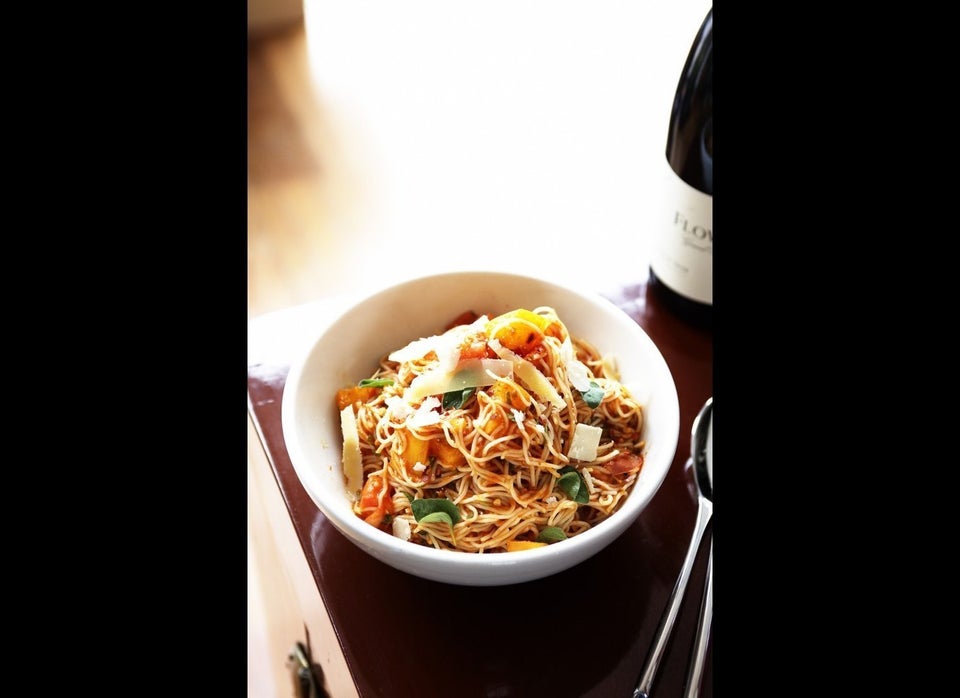 15 Quick and Healthy Recipes