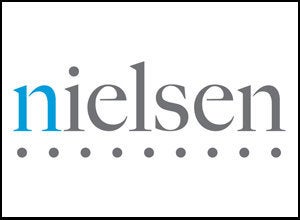 As a former farmer from Maine, I never imagined that surviving 18 years in foster care and dancing with American Ballet Theater's school and Junior Company in NYC, would not only lead me, but aid me in slugging it out in Hollywood, working with leading men like Jim Carrey, Samuel L. Jackson, Dick Van Dyke, Will Smith, Forest Whitaker and landing me in the SUDS. That's right, seventeen slippery years of nail-biting, cliff-hanger suspense on the nation's number one soap opera in America, The Young and the Restless as the iconic Drucilla Winters. So what, right? It's only a soap. But is it? As an African American actor and business woman I made it part of my work to know the statistics and the audience I was performing for; who was behind the bubbles.
In a story referenced by Conde Nast, over 40% of The Young and Restless audience is watched by African Americans, overwhelmingly black women. So why are their voices ignored? Y&R has been distributed to up to 100 countries, including the continent of Africa, in India, Israel, multiple times in the Caribbean, and throughout Europe. Its sister soap, Bell Phillip Television Productions' The Bold and the Beautiful appears in over 140 countries and is the only soap to be simulcast in Spanish. When asked how much money B&B brings in with SAP (Secondary Audio Program) episodes in Spanish-speaking countries, Bell Jr. said, "It's not something we can quantify." It is estimated that gross revenues of each soap exceed 100 million annually even with a dramatic decline in daytime drama. Why do I care?
Bell Dramatic Serial Company 's The Young and the Restless is more than a soap opera, it's an institution, and has enjoyed the spoils of loyal black viewers for decades and generationally, while simply refusing to reinvest in that very demographic to the extent it should. Though serious demands have been made by its black audience and more, Y&R owners and producers casually allow casting to trade one African American actor out for another as if revolutionary and adequate. Since its first air date, March of 1973, it has failed to hire one African American writer, producer, or director in thirty-seven years. Furthermore, to my knowledge there are currently only two African American writers on the entire Daytime landscape; Michele Val Jean, General Hospital, and Alda Croal, One Life to Live. Unacceptable in 21st century America.
During my tenure at Y&R, I campaigned hard to close multiple disparities and was met with tremendous pushback. Though I repeatedly consulted with non-black staff writers, selecting music and providing choreography, I was never given credit or compensation. I introduced stories ranging from classical ballet to foster care and adoption which received Congressional recognition while being asked to leave price tags in my Y&R wardrobe. The African American cast has won Emmys, dozens of NAACP Image Awards and various accolades for The Young and the Restless yet they continue to be marginalized and pushed to the periphery. When my representative requested Y&R consider me as a writer/director for the show, a courtesy afforded previously to many Anglo actors in daytime, such as Susan Flannery, Meg Bennet, Ellen Wheeler, Courtney Simon, Douglas Marland, and Christopher Gotman, the response from Sr. VP of CBS Daytime Television Barbara Bloom was, "We've never done that before."
Nielsen announced earlier this month that African American television households and total viewership eclipses all other minority groups... the highest of any specific ethnic group, whites included. According to a top CBS executive, no entertainment format has been hit harder by the economic downturn than daytime soap operas. And yet, the daytime television industry remains stubbornly resistant to changing an antiquated lack of diversity, in front of, and most insidiously, behind the lens. They continue to ignore the largest television-watching market segment per household. Maybe it's time we ignore them.
Popular in the Community