With all of us snapping with our smart phones, posting Instagrams, why would you engage a professional photographer for your wedding? In my experience as a destination wedding celebrant couples are often witnessed by a bank of cameras held by their guests.
International wedding photojournalist, Manuel Meszarovits, aims to tell a story with his photographs. His clients speak about his photographs with great feeling, years later. How does he do it?
At the wedding, he is discreet, unobtrusive and sensitive. The couples with whom he works are able to relax in his presence and so naturally reveal the happiness and joy they are feeling.
Manuel aims for depth and intensity in his pictures. He is one of the rare photographers to offer exceptional quality in low light and at night because he uses the Rolls Royce of cameras, the Canon IDx, working without flash or any artificial light. The difference is spectacular. His expertise enables him to know exactly when to capture the perfect moment. A good photograph will bring back a sweet memory that might have been lost the excitement of the occasion. The wedding day passes quickly.
Below are samples of his photographs, taken around the world.

Paris, France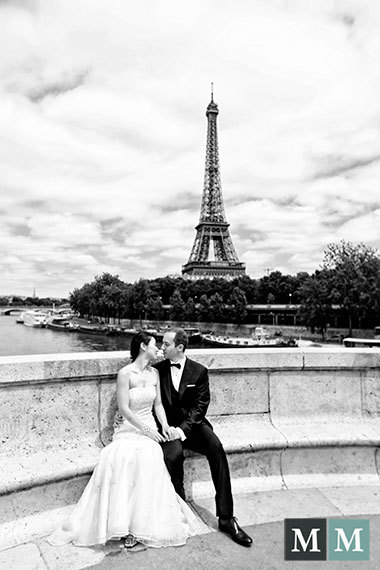 New York, Grand Central Station - Engagement