You know how Tuscany is practically a code for the Italian travel cliches of sun, charming locals, wine, and food? I'm betting you are aware of this.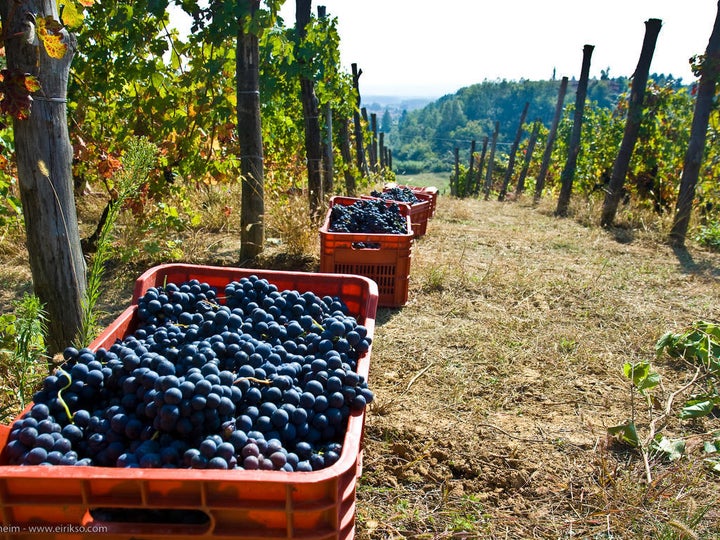 Except that, when you actually go to Tuscany, unless you REALLY know how to get off the tourist track, you basically meet a bunch of British and American people looking for sun and authenticity, plus some savvy Italians ready to sell you overpriced olive oil. Enter Piedmont. Situated in Northwestern Italy, the region's main city is Turin, and tourists haven't really discovered it (though sommeliers and real food nerds have known about it for ages). Here, the wine is considered the best in Italy, all important tannic reds made from Nebbiolo and Barbera grapes, not to mention the floral white Moscato and Gavi. It's wine you can brag about. Add the squiggling switchback roads through mountains literally covered in grapevines and rosebushes, and people who are relaxed and unpretentious. Plus, the Slow Food movement, which is preserving Italian and international local food tradition, was birthed in the region. Here are some food and wine highlights of a recent two week trip, as well as a few great places to stay. You can drunk dial me from the wineries later to say thank you.
Bra
This little city is where Slow Food is headquartered, with traces of the international movement that champions local, traditional food throughout the city. Every Friday in the summer, there is an outdoor aperitivo in the pedestrianized streets...and the dancing begins around 10pm.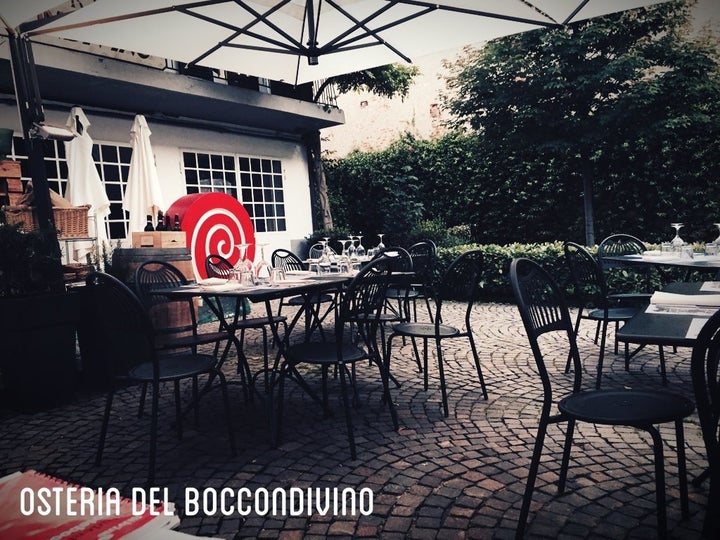 Osteria del Boccondivino
Don't miss the chance to try Salsicce di Bra (RAW sausage) at the Slow Food HQ mecca restaurant. If you visit in spring or summer, the courtyard is a beautiful place to dine. With service that combines pride and care for their food with courteous attentiveness and like-the-back-of-their-hand knowledge, this is a lifetime highlight dining experience without being stuffy.
Osteria La Bocca Buona
This osteria's name literally means 'the good mouth' and it serves food that will make your mouth feel very good indeed. Very child friendly despite being upscale and modern, the walls are hung with menus of New York institutions like Peter Luger and Katz's Deli, but the menu is all polipo (octopus) and raw sausage.
You'll need somewhere to sleep after all the eating you do in Bra, and L'Ombra della Collina is a beautiful B&B on a courtyard, which is blessed with an incredibly courteous host named Giovanni Chiesa (I like to call him Johnny Church). Comfortable and clean, with a massive fig tree overseeing the courtyard, they also partner with Italian non-profit Elisa Sednaoui Foundation and PYE Global on their work with young people. It's also across the way from Boccondivino, making for some of the easiest destination dining you may ever experience.
Asti's central piazza is large and square, perfect for a late night stroll. It is the home of wines like Barbera d'Asti and Moscato d'Asti, though I would skip the sweet-suburban-spaghetti-dinner-staple spumante, personally).
Osteria del Diavolo
This Slow-Food-recognized osteria combines Ligurian and Piedmont specialties. They recommend a different glass of wine with each menu item. They make incredible chick pea fritters which they serve with honey and lardo. So if you find yourself in Asti, you could do much, much worse.


Acqui Terme
This town is perfect for recovering from too much tannic red wine. It's got two main spas, at Lago delle Sorgenti and the Grand Hotel. It's best to call ahead to both to see if you can book in a spot to soak as they can fill up. Don't forget to hcheck out La Bollente, the central piazza where the fountain is fed by steaming sulfur spring water.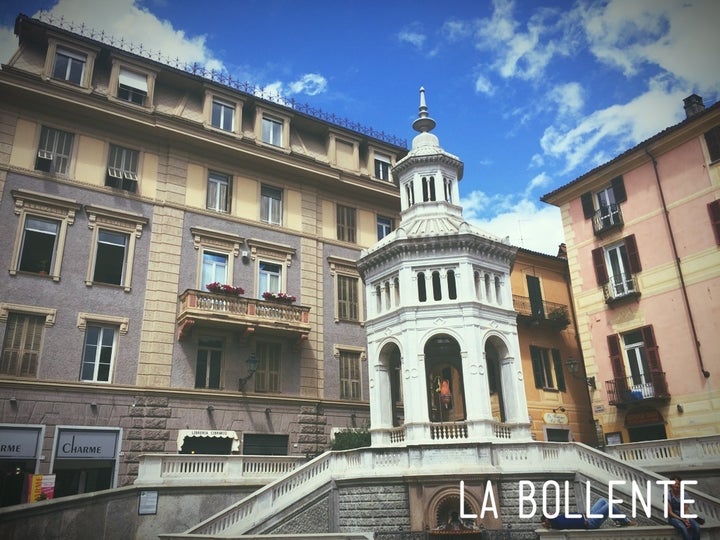 Wine and food nerds shouldn't skip Barbaresco, Barolo, or Alba. The first two are known for the wines of the same name, and Alba is the white truffle epicenter (go in the autumn for the main festival). And there's lots more to explore, as well...you just have to get out from under the Tuscan sun!
Gogobot's mission is to help people find great places to eat, stay and play that are perfect for them. Find your perfect Italy by downloading the mobile app.
Popular in the Community