These guys are really dolled up.
The UK's Channel 4 tries to explain what the video above does not:
This eye-opening documentary delves into the secretive world of "female masking," where men transform themselves into dolls by squeezing into a second skin.

Female maskers, also known as "dolls," are a hidden community of ordinary family men who lead extraordinary double lives, dressing up in elaborate rubber suits as they strive to become their own ideal fantasy woman. There are thousands of female maskers all over the world, but most have kept their secret behind closed doors.
One of the men in the documentary succinctly explains why he's a masker.
"It's like a beautiful woman walking down the street," he says. "You become one of the beautiful people. You get a lot of attention and attention is not something that I've had a lot of."
"Robert" is a 70-year-old man who says the people he dates don't measure up to what he sees in the mirror when he puts on his second skin.
"They don't look anything like this and it's very difficult to date when you have this to come home to," he says.
For more on the "Secrets Of The Living Dolls," click here.
Tell us what you think of the maskers in comments.
Related
Before You Go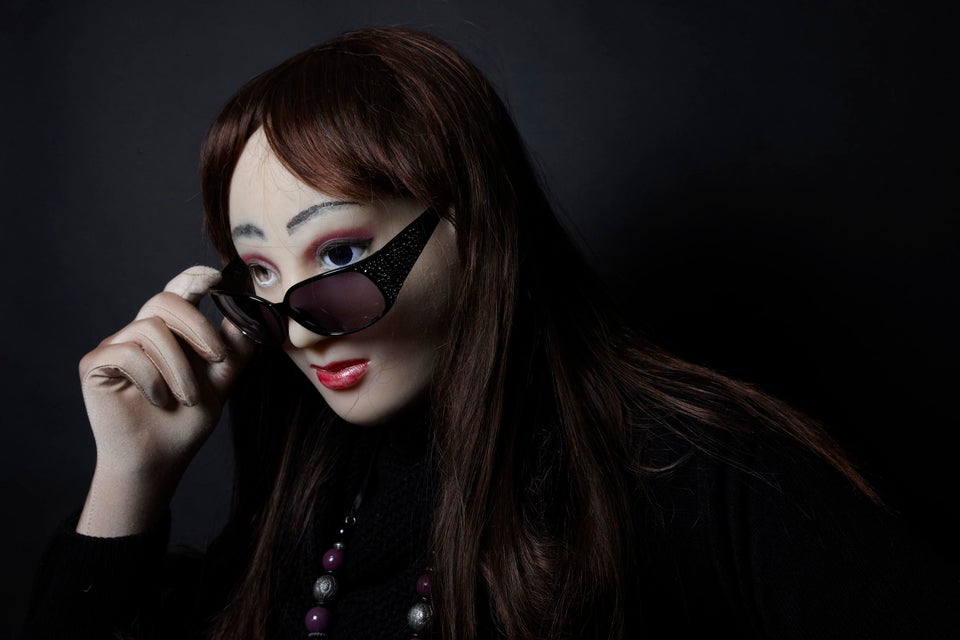 Secrets Of The Living Dolls
Popular in the Community