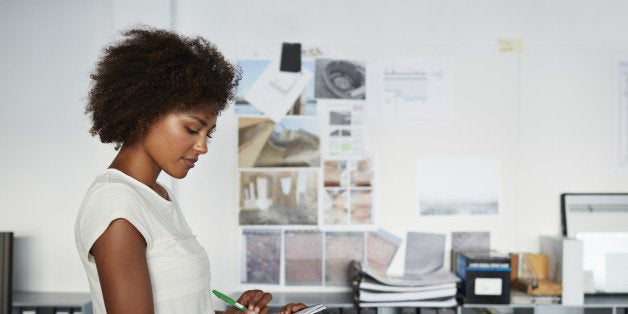 By: Nicole Fallon
Published: 05/02/2014 08:43 AM EDT on BusinessNewsDaily
From corporate CEOs to "mompreneurs," women in high-stress, demanding leadership positions often find work-life balance to be a challenging goal to achieve. While the excitement of being in charge can be a great motivator to succeed, the responsibilities of leading a business on top of the responsibilities in your personal life can easily wear you down.
"Being a leader is more than just a corner office and custom business cards," said Michelle Patterson, founder, president and CEO of digital media company Women Network. "It means passionately believing in the mission of your organization, and being responsible for inspiring that same passion in the people around you. It's a challenging, exhausting, rewarding job that's worth every ounce of effort that you put into it — but it's also something that requires plenty of hours off the clock."
After-hours duties can affect employees at any level, since smartphones and tablets have allowed workers to take the office with them wherever they go. But as a leader, there's an unspoken expectation to be on-call 24-7, which can be particularly difficult if you have a family to take care of. Making sacrifices and compromises at home is sometimes a necessary part of performing your job, but Patterson reminded female leaders to allow themselves time to be completely disconnected from work. [5 Lessons for Women Leaders from AMEX CEO BootCamp]
"If you're in a leadership role, you may have to be available at some times that you wouldn't want to be otherwise, but remember this: everyone needs to have some time 'off the clock,'" Patterson told Business News Daily. "Even if it's only one day a week, or one evening a week, mark out some time on your schedule when you will not be available. Make it strict; make it sacred. That time will keep you sane and help you avoid burnout."
If the concept of having set office hours is a foreign one for you, you may need to carve out a chunk of your work day to commit to family obligations.
"I ensure that I am the one who picks my daughter up from school daily," said Jennifer Jackson, director of development at restaurant franchise Hungry Howie's Pizza. "Instead of taking a lunch [break], I use that time to be with her and catch up on her day."
When taking this type of approach, Gina Rivera, co-founder of beauty franchise Phenix Salon Suites, noted that both work and home duties should be given the same level of respect and attention.
"You wouldn't be late for a client, so don't be late for your kids," Rivera said. "If you're going to pick them up after school, be on time. That sets a standard of respect and demonstrates that they are a priority. It also teaches them how to plan time. This is not easy to balance, and what it really requires is that you plan your professional day carefully, allowing a realistic amount of time to arrive when your kids expect you."
On the other side of the equation, being available while you're out of the office can sometimes help you juggle your professional and personal lives more effectively.
"With today's technology, we have the freedom to answer emails and hold conference calls from anywhere," Jackson said. "I am able to do this from the house while with my daughter."
Ultimately, the art of work-life balance as a female leader requires careful planning and prioritization. Enlisting trusted family members and friends to help you accomplish the things you can't do on your own is one of the best ways to achieve this.
"Having a support system at home, including a great spouse and extended family, can be a tremendous resource when you get caught with conflicting commitments between [home] and work," Rivera said. "Be appreciative for the help, and that gift will be there again when you need it."
Originally published on Business News Daily.
Copyright 2014 BusinessNewsDaily, a TechMediaNetwork company. All rights reserved. This material may not be published, broadcast, rewritten or redistributed.
Calling all HuffPost superfans!
Sign up for membership to become a founding member and help shape HuffPost's next chapter
BEFORE YOU GO
PHOTO GALLERY
How Amazing Women Are "Making It Work"