Anyone who's ever rented a car has likely experienced "car rental apoplexy" -- the anger that rages when the agent tells you the cheapest compact costs $67 per day, or when somehow they don't have any cars available upon your arrival (but I made a reservation?!?!), or when a weekly rental still tops $400 because of taxes and fees, even though the daily rate is, like, $12. And seriously, don't even get us started on the insurance.
But there are some ways you can tip the scales in your favor when renting a car. And to find out how, we asked rental car experts (read: car rental agency employees who agreed to spill if we kept them anonymous) for their tricks of the trade.
Free member programs have so many immediate perks it's stupid not to join
Unlike frequent-flyer programs, which really only benefit you if you fly with one particular airline a LOT or use an airline-branded credit card for all your spending, car rental agency member programs -- like Emerald Isle, Hertz Gold, Dollar Express, Thrifty Blue Chip, Avis Preferred, Budget Fastbreak -- are free to join, don't require a credit check, and begin accruing benefits pretty much immediately.
In addition to free upgrades/rentals, all member programs allow you to bypass the counter entirely, regardless of how many people are in line or how infrequently you actually rent. In fact, the goal of most rental companies is to get members out of the building (if they have to enter at all) in under a minute. A minute! Plus, members typically score pre-assigned newer, nicer vehicles.
ALWAYS use a discount code
Well, at least, as much as you can. RetailMeNot.com, Coupons.com, and even Groupon are often good places to score deals.

There is no such thing as a "free" upgrade outside of a member program
Unless the location is temporarily out of the car class you reserved, or you're picking up on a slow weekend and are super friendly to the agent and ask nicely, you're not getting any kind of free upgrade, much less to a luxury vehicle. Even if free upgrades did exist -- AND THEY REALLY DON'T -- you might get bumped from an economy to a compact, at most. BFD.
You can "buy" upgrades though
First, don't roll in and demand, "I want an upgrade!" -- it's off-putting and ineffective and will likely result in the agent doing little to go out of his or her way to help you. But if you come in brandishing your AAA, Sam's Club, or Costco memberships, you are identifying yourself as a savvy bargain hunter and will likely be rewarded with a discount equivalent to what you would have paid for an upgrade.
Also, if you plan to purchase the added insurance or prepaid fuel, lead off the conversation with that; if the agents know you're doing them a favor (by spending more money, for which they are incentivized), they're more likely to give you a break on your upgrade charge.
But, again, members still benefit the most when it comes to upgrades
Alamo/National/Enterprise have a row of cars that are free for any of their members to drive so long as they booked a mid-size or better. The companies use this system to unload cars that aren't rented often or that they might be heavy on. "You'll probably never get a Cadillac when you've booked a Ford Focus," one agent says, "but you might move from that bland Toyota Camry to a Chevy Impala or a small SUV."
On top of that, agencies typically have another dedicated "hot row" for members only, and it's staffed by a personal attendant who can offer a better upgrade than the agent at the counter.
Book as far in advance as possible, then check the rates regularly to see if they've fallen
The best time to book is as soon as possible. Each company has software that links to the online travel sites and adjusts prices according to both other listed prices and the company's available inventory. If it's a holiday weekend or peak travel time, inventory gets booked sooner and rates go up. If you see a great deal several months out, book it, then check every few weeks to see if it has changed and request your price adjustment.
Booking directly through the agency's website won't save you that much money
If you don't care about which company you rent from and just want the best deal, third-party sites like Kayak, Priceline, Travelocity, and Expedia are your best bets for deals. However, that doesn't mean you're getting a better deal than you would if you booked directly through the agency's website -- $30/day for an economy car from Enterprise through Orbitz is also going to be $30/day on Enterprise's website. All of these websites are pulling from the same rate tables. Sometimes you'll get a better rate through the company's website or by calling the company directly, but most of the time it won't make a difference.

For 8 more ways to save when you rent a car, get the full story at Thrillist.com!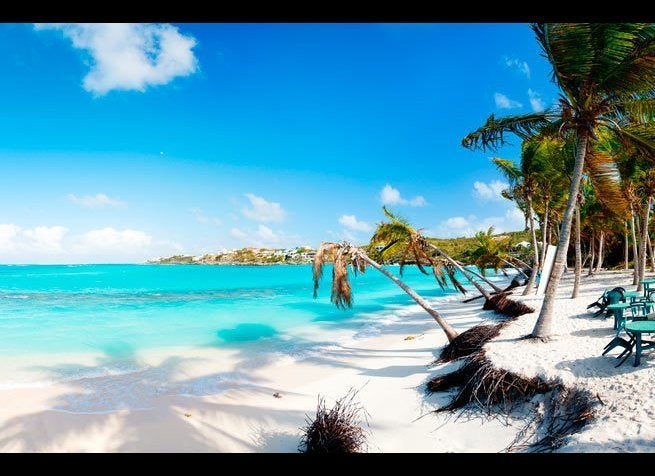 Under-The-Radar Vacation Destinations