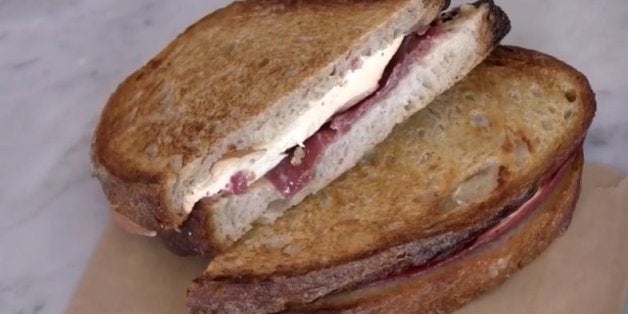 Grilled cheeses can be an art form with the perfect ratio of cheese to bread and the right level of toasting to make the perfect bite.
But how can you make sure you are doing it properly? We had Jason Hicks of Croque Monsieur, Jones Wood Foundry, The Peacock and the Shakespeare show us all of his tips and tricks - everything from his favorite cheeses, to what he adds in, to the right way to cook them.
So watch the video above and master the simple grilled cheese!