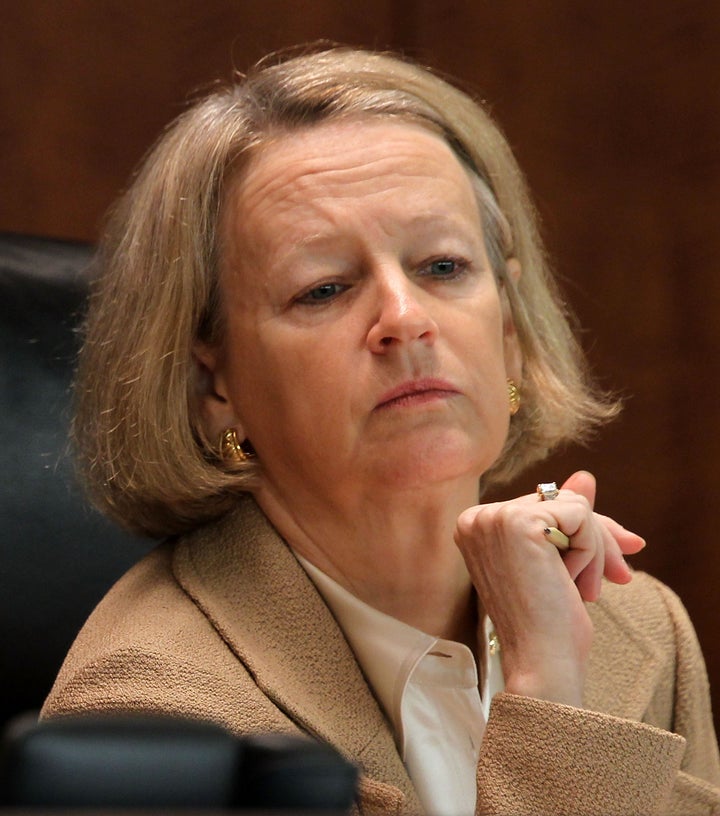 * Says money market funds still at risk for runs
* Schapiro says 2010 reforms not enough
* Faces resistance from industry, fellow commissioners
WASHINGTON, March 15 (Reuters) - The top U.S. securities regulator is determined to implement a new round of money market fund reforms, despite facing strong resistance from many of the biggest industry players who say more regulations are unnecessary.
Securities and Exchange Commission Chairman Mary Schapiro says further steps are needed to help prevent another run by panicked investors, like the one seen in 2008 when the Reserve Primary Fund "broke the buck" with its net asset value falling below $1.
"As a regulator who saw the damaging effects of the 2008 run on money market funds, I find it hard to remain on the sidelines despite calls to declare victory on this issue," Schapiro said in a speech on Thursday to the Society of American Business Editors and Writers.
Currently, staff at the agency are drafting two potential courses of action.
One plan would impose a capital buffer and a hold-back on redemption requests. The other would implement a floating fund valuation to help curb investor complacency over the stable $1-per-share value that funds currently quote.
So far, though, Schapiro's proposals have met with major resistance, both from many in the $2.6 trillion industry and even some fellow commissioners.
The SEC's two Republican commissioners and Luis Aguilar, a Democrat, have all expressed doubts about the need for more regulations.
They point to a series of new rules adopted in 2010 that tightened credit quality standards, shortened the maturities of fund investments and imposed a new liquidity requirement, among other things.
Those rules, many say, have served money market funds well, and helped them weather the European debt crisis last summer and a downgrade of the U.S. government's credit rating.
Schapiro said those prior reforms were important, but still fall short of what is needed.
"While many say our 2010 reforms did the trick - and no more reform is needed - I disagree. The fact is that those reforms have not addressed the structural flaws in the product. Investors still have incentives to run from money market funds at the first sign of a problem," she said.
Schapiro will need at least three votes in order to propose the new rules, and it is still unclear if she will be able to win over one or more of her three skeptical colleagues.
The proposals are expected to be ready for commissioners to review sometime in the coming months.

Popular in the Community