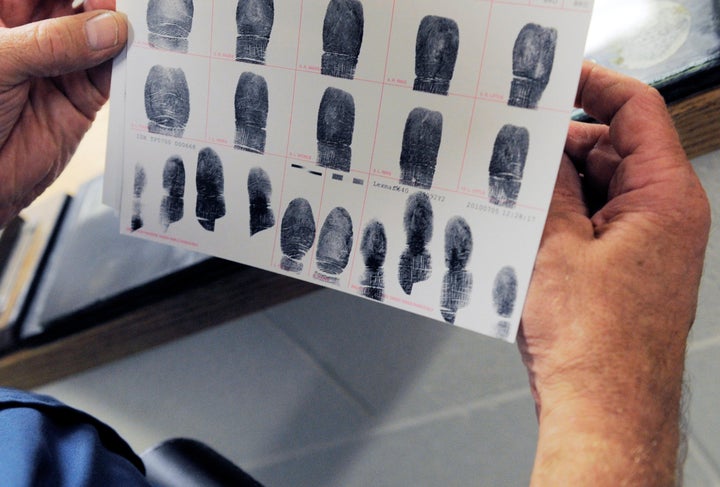 WASHINGTON -- State lawmakers in Illinois and California are pushing to cut their states' ties to an immigration enforcement program that they say was unfairly imposed on local governments against their wishes.
The program, Secure Communities, is touted as a key component of the Department of Homeland Security's immigration enforcement strategy and has helped DHS set records for deportations and removals. The Obama administration plans to expand the program nationwide by 2013.
But the program's success is tainted by criticisms at the local level, where law enforcement officials and immigrant rights advocates say it is expensive, distracts police from other duties, and unfairly nets undocumented people who did not commit crimes.
Worst of all, according to critics, local jurisdictions that do not want to participate in the program are unable to withdraw from it, even though the federal government originally said the program was voluntary.
A bill in Illinois, called The Smart Enforcement Act, would correct this problem, said sponsor Rep. Dan Burke.
"There should be a provision in these programs that local communities can opt out if they decide it's not working in their best interest or it's adding costs or there are unintended consequences," said Burke, who represents a majority-Latino district in Southwest Chicago. "It seems like a very fair and reasonable solution to a problem that was brought up by our local sheriffs and communities."
Secure Communities is a finger-print sharing system, which allows the Department of Homeland Security to run prints taken from local police through databases to check for immigration status. Police routinely take fingerprints after arrests, then submit them to the Federal Bureau of Investigation for background checks.
The Smart Enforcement Act, like a similar bill in California, would allow counties to opt-out of the program, or block fingerprint-sharing with immigration enforcement agencies.
The California bill, called the TRUST Act, was introduced by state Assemblyman Tom Ammiano. He represents San Francisco, one of the counties that attempted to opt-out of Secure Communities. San Francisco is officially a "sanctuary city," meaning its police are banned from immigration enforcement, in order to foster and maintain trust and police cooperation in immigrant communities.
In Illinois, two sheriffs have come out in support of the Smart Enforcement Act, claiming Secure Communities makes it harder for law enforcement to do its job.
"Over the course of this program, I have witnessed it evolve into something different than what we were led to believe was the purpose of this program," Kane County Sheriff Pat Perez said at a press conference.
There are a variety of complaints against Secure Communities, from the structure of the program to the way it was initially rolled out. The aim of the program, according to ICE officials, is to detect and remove the "worst of the worst" of undocumented immigrants: people who are in the United States without authorization and have committed serious crimes. But critics of Secure Communities note the program also nets a large number of undocumented immigrants who are never convicted of a crime, or are convicted of only low-level violations such as selling phone cards or driving without a license.
The Illinois bill is not meant to help undocumented immigrants evade enforcement agencies, but to protect law-abiding people from racial profiling or from being detained as witnesses to or victims of a crime, Burke said.
"We all believe that those who are in our communities who are not obeying the law of the state -- we don't want them," Burke said. "They would detract from the goal of these folks without documentation to achieve citizenship. If the program were working as it was designed to work, there would be no issue."
More broadly, the bills respond to broad confusion over whether jurisdictions should be required to hand over fingerprints to immigration enforcement agencies.
After months of calling the program voluntary, federal officials suddenly reversed course last fall, when Homeland Security Secretary Janet Napolitano said the agency does not "consider Secure Communities an opt in/opt out program."
The statement came as a surprise to local governments that had voted to opt-out of the program -- a list that includes San Francisco and Santa Clara, Calif., Arlington, Va., and Washington, D.C. -- and started working with the federal government to do so.
But local officials were told that truly opting out, or refusing to give fingerprints to DHS, was impossible. Critics of the program requested a number of internal emails under the Freedom of Information Act and found the agency disseminated misleading information on details of the program.
The Department of Homeland Security has defended the program, arguing that it does not add to police responsibilities.
"By removing criminal aliens more efficiently and effectively, ICE is reducing the possibility that these individuals will commit additional crimes in U.S. communities and thereby reducing long-term costs to local law enforcement and improving public safety," a DHS spokesperson said.
The agency could not speculate on how it would respond if the bills were passed, said the spokesperson. But Fred Tsao of the Illinois Coalition for Immigrant and Refugee Rights, which helped to draft the Illinois bill, said DHS has no authority to force the program on local jurisdictions.
"This is merely an ICE program, it's not mandated by federal law," Tsao said. "There's no federal statutory commandment saying that ICE has to implement Secure Communities or that local communities have to sign on to it."
Popular in the Community